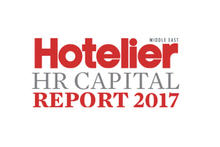 Human Capital Report 2017
The second annual Hotelier Middle East Human Capital Report is designed to explore the issues, challenges and opportunities facing hospitality professionals responsible for the hotel industry's most important asset – its people. The report combines the results of Hotelier Middle East's HR Leaders Survey with exclusive interviews with the region's senior human resources directors.
Hotelier Middle East Housekeeping Report 2016
The Hotelier Middle East Housekeeping Report 2016 provides essential business insight into this critical hotel function, revealing a gradual move towards the use of automated management and a commitment to sustainability, concerns over recruitment, retention and staff outsourcing, and the potential to deliver much more, if only the industry's "image problem" can be reversed.