Supplier profile: Gruppo Cimbali
Gruppo Cimbali is a leader in the design and production of professional machines for coffee and milk-based beverages, and of equipment specifically designed for coffee shops
Tell us about your company?
Gruppo Cimbali is a leader in the design and production of professional machines for coffee and milk-based beverages, and of equipment specifically designed for coffee shops (grinders, dishwasher). The Group includes LaCimbali, Faema, Casadio, Hemerson and Slayer brands (LaCimbali and Faema were founded repectively in 1912 and in 1945).
   Gruppo Cimbali is based in Binasco, near Milan. Its operations are conducted at three production facilities in Italy, one in Binasco itself, one in Ghisalba (in the province of Bergamo) and another in Cappella Cantone (in the province of Cremona) has seven operational branches and two representative offices one in Singapore and the other one in Dubai.
    In particular, the opening of Dubai strengthens Gruppo Cimbali's position in the Middle Eastern market, which is growing in all segments of the Ho.Re.Ca. channel, and particularly with regard to café chains, the hotel industry and speciality coffee shops, which are increasingly numerous.
Gruppo Cimbali is fully represented nationwide and internationally by 700 distributors whose task is to ensure pre- and post-sales technical assistance. This is a core element of the Group's philosophy as a manufacturer. The group is currently engaged in an in-depth process of renewal, opening up prospects for growth. The Group takes special pride in the MUMAC - Museo della Macchina  per Caffè Espresso, inaugurated in 2012 to celebrate the contribution of this company to the sector.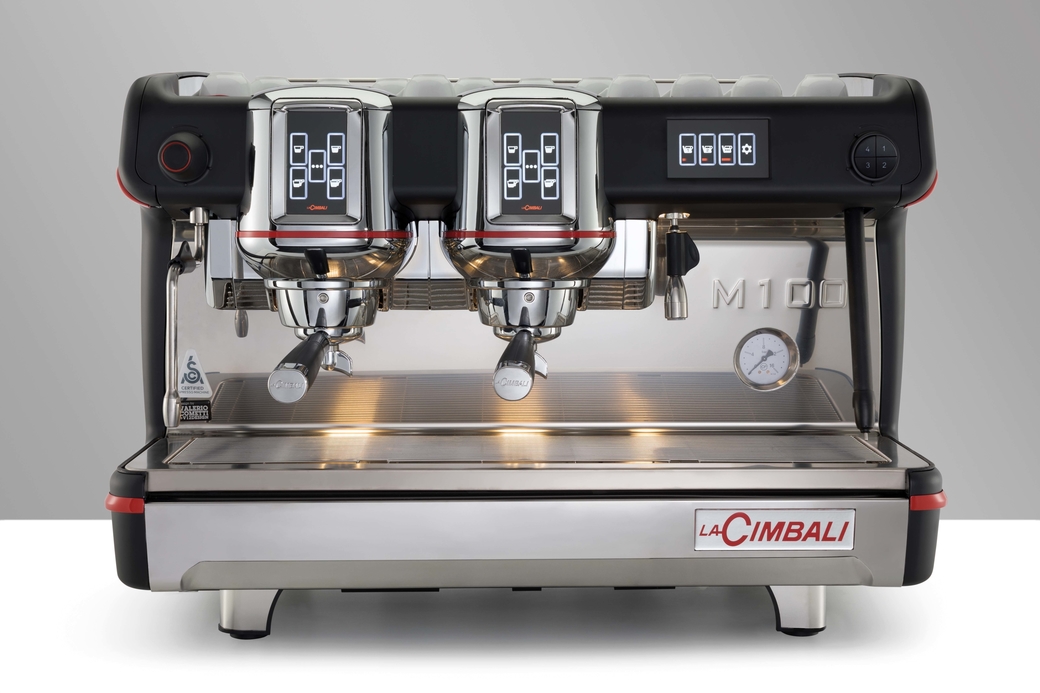 Why should a hotel or restaurant pick you to be their supplier?
This corporate group from Milan, established over a period of four generations, is now the world leader in the sector of production of traditional coffee machines (market share: 25%). Gruppo Cimbali provides the market with the widest range of solutions for the HORECA (hotels and catering) sector, including traditional and superautomatic coffee machines, grinder/dispensers, and accessories, ensuring reliability, top performance ratings, user-friendliness, designer appeal and top-quality coffee in the cup.
Furthermore, the focus on innovation has always been a key element of the philosophy of Gruppo Cimbali, as a manufacturer, with its yearly investments in Research and Development for innovative and increasingly high-performing technological solutions.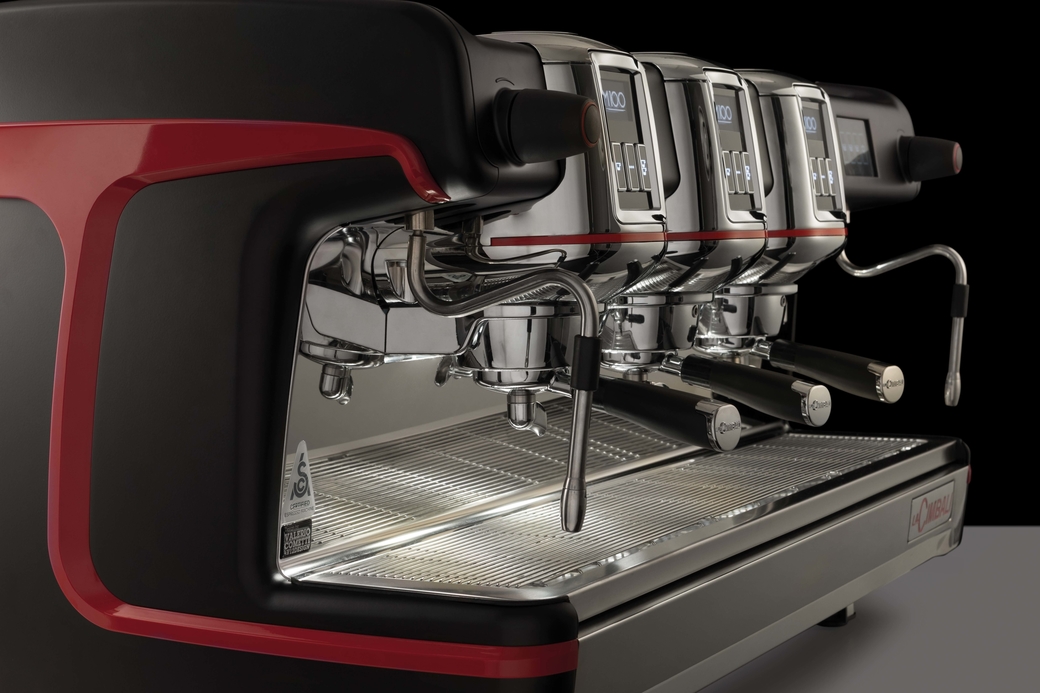 What are your latest products?
Our latest product we have just launched in June 2019 during the World of Coffee in Berlin is the new LaCimbali M100 Attiva. M100 Attiva, the machine that enhances the barista's creativity, has finally arrived. The model on the market is available with three different thermal solutions, offering maximum flexibility. Maximum flexibility for fully exploiting the characteristics of every individual and single-origin blend, including specialty coffee, and offering an extensive drinks menu. High performance and constant quality in the cup, outstanding ease of use and maximum customization options. M100 Attiva is the only model on the market to offer, in its various versions, three different thermal solutions (HDA, GTA and TDA versions), enhancing the aromas and flavours of the prepared drinks through management of water pressure and temperature values. The result is a large, varied menu that includes, in addition to traditional espresso and all the so-called "EBBs" (Espresso-Based Beverages) such as cappuccino or latte, "long" drinks such as French coffee, Café Crème and double and triple shot coffee, as well as gourmet drinks in which milk, chocolate and many other ingredients can be added to coffee.
Have you noticed any latest coffee trends?
There is a world (often unknown) behind a simple cup of coffee. The coffee trends are always in evolution, especially in the last years: new technologies, new products, new coffee consciousness. For example, all the alternative methods of extraction begin to be more and more famous and to be spread all over the world: cold brew, nitro coffee, fresh milk (hot and cold, even frothed). The Asian market is very open to innovation and to experimentation: a great chance to take!
What are the main challenges facing the coffee industry?
The coffee industry has to face a lot of challenges in this various and complex context. One of the main task is to reach a new type of consumer, more curious and self-confident about coffee. In order to do this, professional coffee machines must be the more flexible as possible to satisfy new consumer's needs. But it's not enough: it's necessary to make culture to let people discover and understand the entire world of coffee from the bean through the coffee machines to the cup.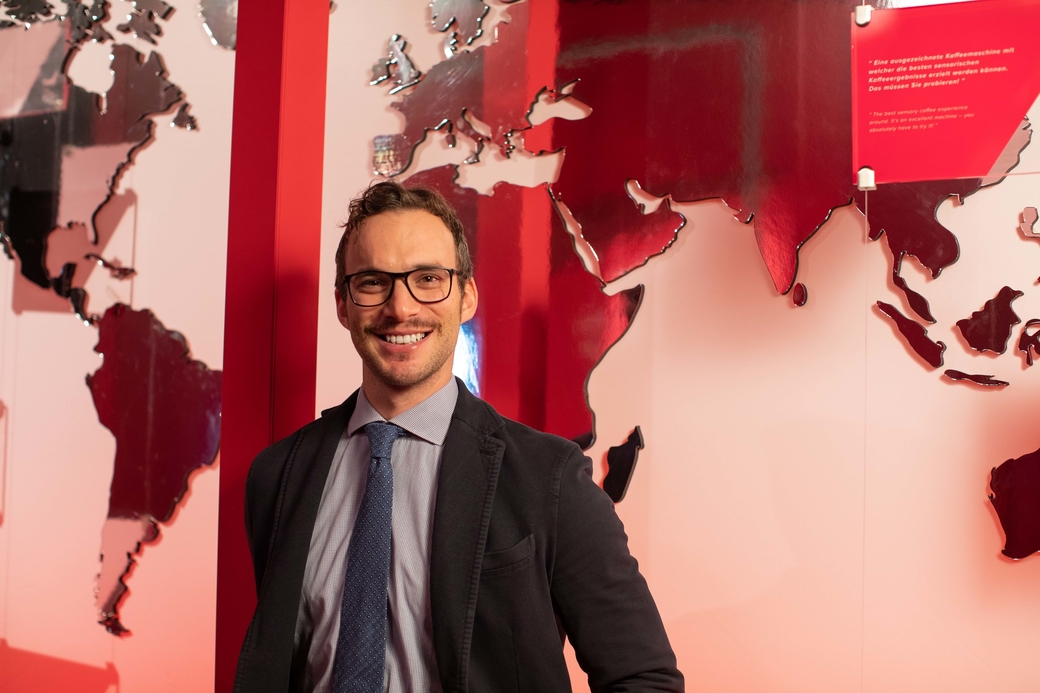 How do we contact you?
Claudio Torresan – Export Area Manager - Middle East & SARC
Tel: +971 45 847 452
Email: me@gruppocimbali.com
Website: www.gruppocimbali.com