Supplier Profile: TV5MONDE
Distributed in over 4 million top hotel rooms in 200 countries and territories, TV5MONDE is the global French language entertainment TV network and a reference channel for French-speaking and Francophile travellers around the world
Could you tell us about your company?
TV5MONDE is one of the top three television networks in the world with nine regional general-entertainment and two thematic channels covering different territories around the globe. It is the global French language entertainment TV network and a reference for the French-speaking and Francophile travellers all over the world. Programming originates from France, Belgium, Switzerland, Canada, the province of Quebec and other French-speaking regions around the world.
TV5MONDE brings the largest offering of French language television to hotel guests: international and national news, cinema, sports, lifestyle shows, documentaries, kids programming and more. Available 24/7 via cable, satellite, DTT, IPTV, OTT, it is distributed in 364 million connected homes and four million top hotel rooms in 200 countries and territories.  
Each world zone has its own dedicated regional channel.
In the Middle East, TV5MONDE Maghreb Orient broadcasts the French-language programmes with Arabic subtitles, so the local population can enjoy them as well as travellers from the French-speaking and Arabic-speaking world.                                               

What are your key products for 2019?
In 2019, TV5MONDE Maghreb Orient offers hotel guests in-depth news with different perspectives, award-winning films, family shows and series, documentaries on fashion, culture, gastronomy and history, and international sports with cycling, football, rugby, tennis and more.
Another channel developed by our network and that is now available in the region is TV5MONDE Style HD. It is a top-end themed channel focusing on the French lifestyle and is subtitled in English and Arabic. It is fully dedicated to the 'art of living'.
Why is this product important for the hospitality industry, and why should they buy this product from you?
One of a hotelier's major challenges is to satisfy the largest number of guests with quality TV content that is affordable and does not require complicated technology to be accessible. As a general entertainment channel, TV5MONDE is a "4-in1" channel: its programmes include news, cinema, sports and documentaries and appeal to both business and leisure travellers of all ages. It is the one channel that will please all of your French-speaking and Francophile guests. What's more, TV5MONDE Maghreb Orient is a free-to-air channel, there is no cost attached. Any hotel interested in offering its guests a premium entertainment channel can easily add it to its channel line-up.
Which hotels do you work with in the Middle East?
The Middle East is fast becoming one of the leading destinations in terms of tourism and more and more French-speaking travellers are staying in regional hotels, which is why we are focussing on this region at the moment. As a global television network, we have agreements with major renowned hotel chains that offer the best services to our viewers. TV5MONDE is therefore part of their channel line-up in all of their hotels around the world. We have also partnered with key local hotel groups and hotel brands to ensure our channel is available in the largest number of rooms in the region.
Fun fact about your company or product
Throughout our network of channels, our programmes are subtitled in 14 different languages.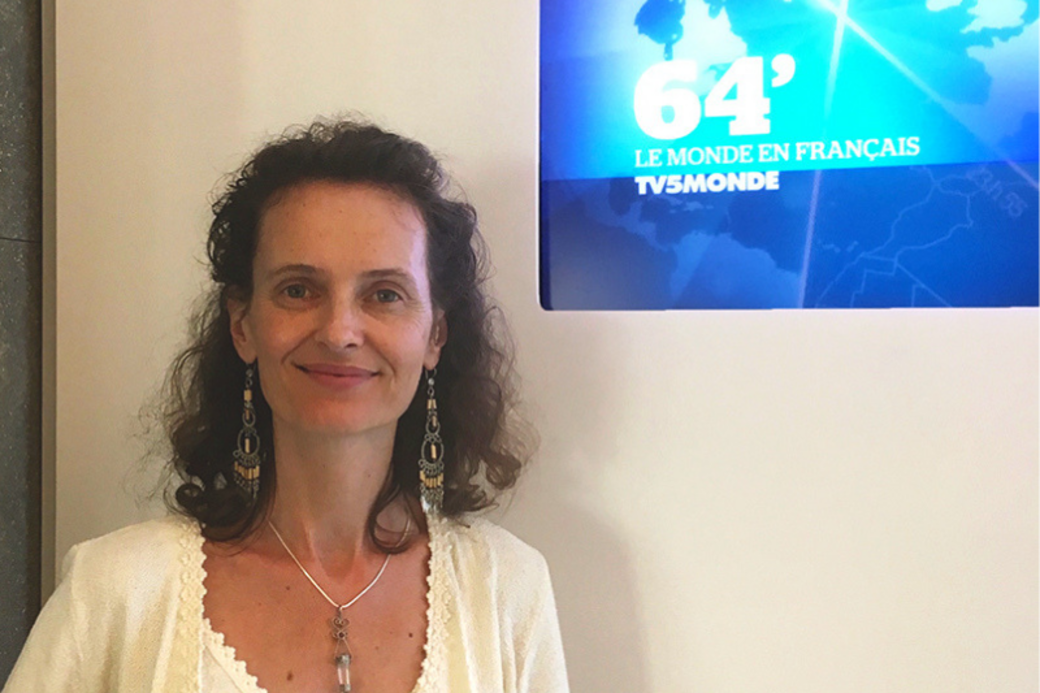 How can we contact you?
Ingrid Gressier - Senior VP Out-of-Home Distribution, Sales & Marketing
Tel: +33 (0)1 44 18 55 55
Email: hotels@tv5monde.org
Website: travel.tv5monde.com