How russet potatoes can help you engage with health-conscious diners
Nutritious and satisfying, Potatoes USA explains the versatile vegetable
ON TREND
With consumer demand increasing for plant-based menu options, now is the time to put more spuds on your menu. Potatoes are a staple in nearly every cultural cuisine, so they're uniquely suited to deliver today's most craved global flavours.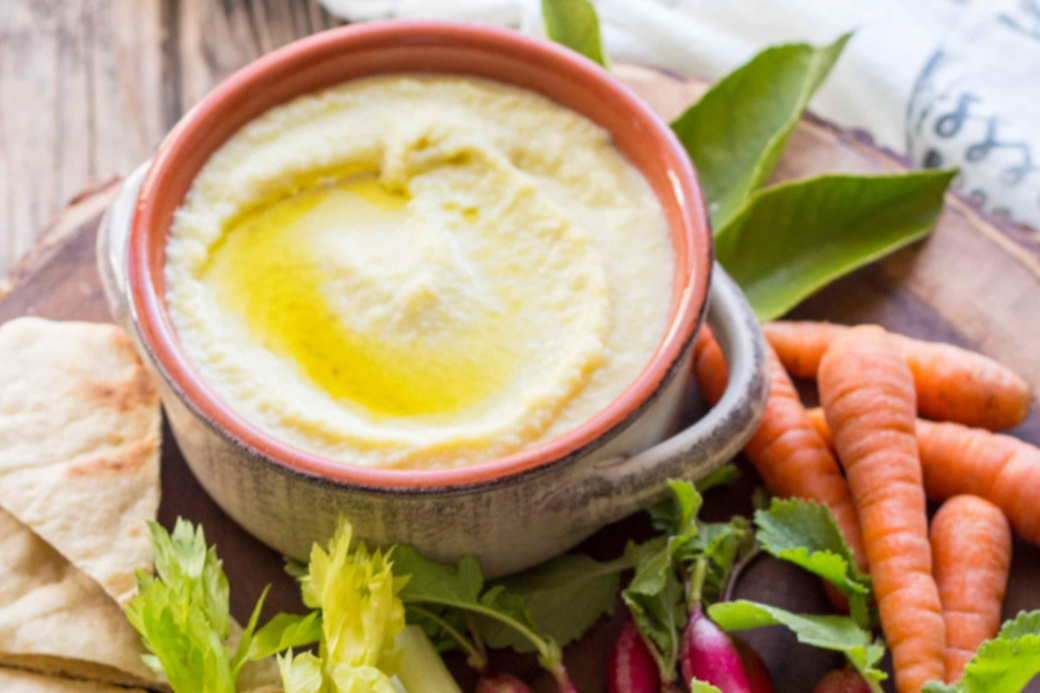 Potato hummus offers a delicious alternative for those with chickpea intolerances
Being naturally fat-free, cholesterol-free, and low in sodium, this makes potatoes the perfect product for a healthy diet. Potatoes are also a good source of vitamin C, vitamin B6 and potassium, making them nutrient-dense vegetables. While many people extoll the virtues of bananas at providing potassium, the fact is a medium-sized skin-on potato has more potassium (620mg) than a medium-sized banana (422mg). Almost 50% more in fact!
Potatoes are the kind of complex carbohydrates that dieticians recommend and provide 9% of your recommended daily value per serving. Even with all this nutritional goodness, one medium skin-on potato is only 110 calories per serving, which also makes them ideal for consumers watching their weight.
As you can see in our video with Lincoln Hospitality's group executive chef Brian Voelzing, good for you doesn't need to be boring.  Potatoes are such a classic staple ingredient, but you can make them contemporary with new techniques and formats. We can draw inspiration from traditional flavour combinations that people love and have become familiar with, and then elevate them to a whole new level to really deliver that 'wow' factor.
One of the best advantages of working with russet potatoes is their flexibility as an ingredient in the kitchen. In this recipe, Voelzing, one of the Caterer Middle East Power 50's top 10 chefs, takes a twist on a classic eggs benedict and makes it much more calorie-friendly using U.S. russet potatoes, fresh greens, and olive oil instead of butter.
There's no need to sacrifice on taste, as U.S. russet potatoes' mild earthy flavour and fluffy texture is a perfect canvas for letting your culinary creativity go wild with all kinds of toppings.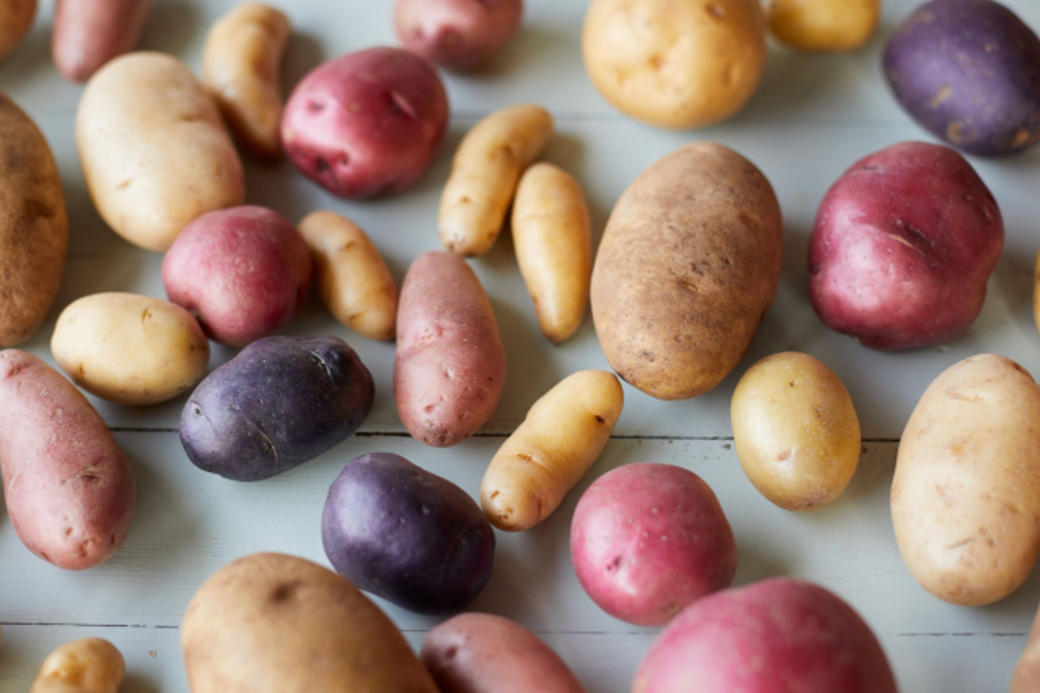 There is a variety of U.S. potato options for every need
In fact, one medium skin-on potato has 27mg of vitamin C per serving, which is 30% of the recommended daily value and 2g of fibre, an impressive 7% of your daily needs.
Add in their versatility and the fact they can be easily reheated, and you'll understand why U.S russet potato waffles should be a part of your restaurant's menu.
POTATOES USA
Are you looking to refresh your menu using ingredients on trend with today's consumer? Perhaps a new potato variety is the answer! Or new recipe ideas using U.S. potatoes? Interested in technical training or co-op promotional support?
Partner with us at Potatoes USA in the GCC! Potatoes USA, the marketing organization for the 2,500 commercial potato growers operating in the United States, has recently opened a regional office in Dubai. Find us on LinkedIn at Potatoes USA in the GCC. We can provide trend, ideas, recipes, and collaborations with chefs to help you tap into the profit power of U.S. potatoes.