Day in the Life: Spa manager & yoga instructor, The Residence Zanzibar
Vijay Kumar walks us through an average day of helping guests, representing the spa and keeping as fit as possible
As the spa manager & yoga instructor, Vijay Kumar is responsible for The Residence Zanzibar's wellness facility, while also being there to help all guests reach their fitness goals.
He explained to us what a normal day looks like for him:
6.00 AM - My morning starts with a peaceful walk by the beach or lush green garden.  Feeling the rising sun on my skin makes me feel fresh, along with some stretching to keep myself active throughout the day.
8.00 AM – I have a balanced nutritious breakfast, this helps me to stay lean and fit gives me some confidence. Who doesn't want to look and feel good?
8.30 AM – I discuss the events of the previous day with our team and help to decide whether any adjusts need to be made in the department.
9.30 AM – This this time I meet guests from different parts of the world during breakfast, interacting with them and learning about their culture and traditions. There is always something we learn while chatting with our guests. Most importantly I end up inviting them to have a visit to our spa and health club to have a look at the options we have for them to destress and relax.
10.30 AM - I am at the spa welcoming the guests and showing them around our facilities while answering any queries they may have. The day gets busy with the bookings and I ensure every detail is taken care of and every guests who steps out of our facility had an enjoyable and personalised experience.
1.00 PM – Lunch time – I have a low carb diet comprising mostly fish or chicken. I prefer white meats as they are digested faster than red meats, while fish has numerous health benefits.
2.00 PM – At this point in the day I meet with guests at the spa and fitness facilities to help them with any wellness goals they may have, ensuring I answer all their questions on our treatments and equipment. I'm on standby to help show them the right way to exercise, at the same time I also manage the operations of our facilities.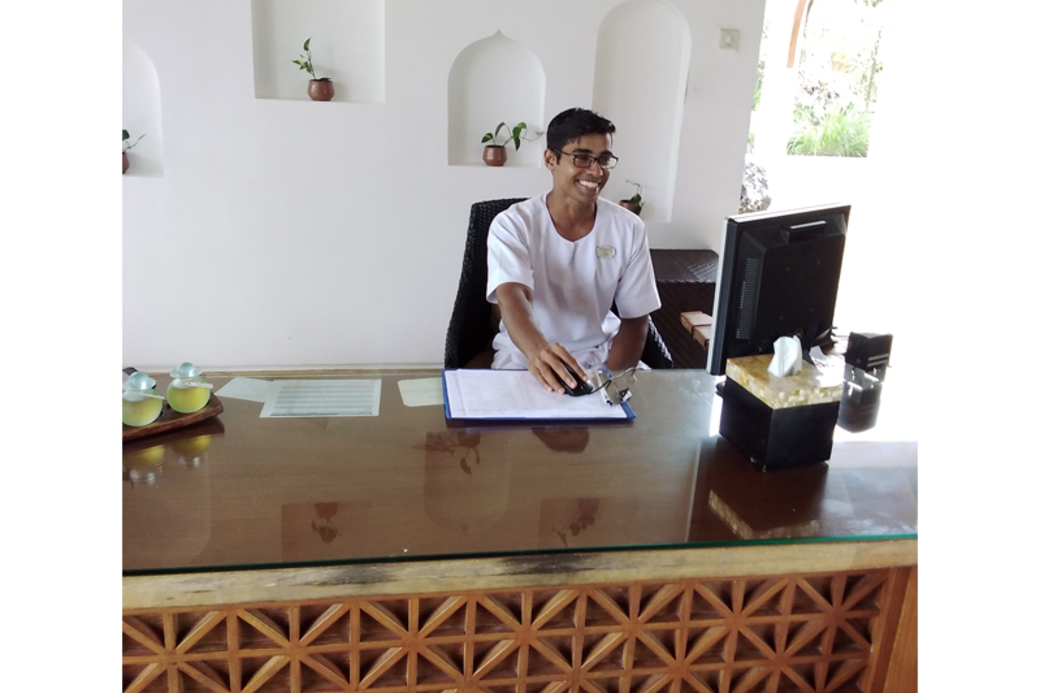 5.00 PM - I conduct a gentle yoga session (Monday to Saturday) with all of our guests, adjusting the session to suit all participants and to make sure they all enjoy their experience.
6.15 PM - I do a final check of my entire department and ensure that things are set and in place for next set of guests.
7.00 PM – I use this time to do some exercise of my own. I opt for a combination of strength training, yoga and cardio. All in all it takes me around an hour and a half as I work to strengthen my muscles, burn calories, increase my flexibility and release muscle tension.
9.00 PM – I enjoy a low carb and high protein dinner with a hot cup of tea.
9.45 PM – I write down my to-do list for the next day and plan my priorities in a peaceful and systematic way.
10.00 PM – Bedtime – I put on some peaceful music to help me sleep.