Natural selection: RAK Hospitality's Alison Grinnell
One of the two women to ever be featured on Hotelier Middle East's Power 50 list, Alison Grinnell is the newly appointed CEO of RAK Hospitality. We speak to her about the development of Ras Al Khaimah as a tourist destination, the evolution of the owner/operator relationship and the progression of the regional hospitality industry
Alison Grinnell took an unusual path into hospitality. A born and bred chartered accountant, she started her career at Arthur Andersen and then moved to PwC. It was during that time that Grinnell started focussing on hospitality with financial audits of hotels, soon moving into advisory. Seven years ago, she moved to the Middle East to head up PwC's hospitality and leisure advisory practice. Three years ago her former boss, the CEO at the time of RAK Hospitality (who was one of her clients at PWC) said 'Stop advising us and come and work with us'.
RAK Hospitality was set up five years ago to consolidate Ras Al Khaimah's hospitality assets. This comprises four hotels - Hilton Ras Al Khaimah Resort and Spa, Hilton Garden Inn Ras Al Khaimah, The Ritz-Carlton Ras Al Khaimah, Al Wadi Desert and Rixos Bab Al Bahr.
According to Grinnell: "The aim of the company is to be an integrated hospitality owner. So not only do we own the hotels but we also own staff transportation companies, staff accommodation companies, catering companies, everything that is in the supply chain for hospitality."
A lot has happened in the three years since she joined the company: "We completely rebranded one of our properties, we moved from Banyan Tree to Ritz-Carlton. We've also completely rebranded one of our Hiltons from what was the Hilton Ras Al Khaimah which was the first international hotel in Ras Al Khaimah and we've rebranded that now to fit better with the market as a Hilton Garden Inn. We've also done major refurbishments at the Hilton Resort and Spa so it's been a very busy couple of years."
A complete refinancing of the company has also been carried out to ensure that funding is in place for the projects that the company has coming up over the next couple of years.
Speaking about RAk Hospitality's current portfolio, Grinnell says: "We account for 28% of all the keys in Ras Al Khaimah. Obviously there's more inventory coming on board. But that's coming on in a measured manner which protects us somewhat from the challenges that you see in Dubai with the oversupply. What I think is great about our portfolio is that it's diversified. We have a city property with Hilton Garden Inn, a beach property with Hilton Resort and Spa, we have the ultra-all-inclusive with Rixos and our luxury dessert property with Ritz-Carlton. So we like to ensure that all of our properties are in slightly different segment so that they're not competing with each other, but it also brings new markets and new source demographics into Ras Al Khaimah."
Grinnell says that this diversification helps protect the company against market conditions with each property attracting different demographics into the region and adding to the overall tourism in Ras Al Khaimah. In fact, over the last five years, Ras Al Khaimah has established itself as its own destination. Grinnell says: "It's no longer 'you're an hour from Dubai', it's Ras Al Khaimah in its own right. We do have the mountains, the dessert and the beautiful beaches so the topography of Ras Al Khaimah is very different to Dubai. So what we're find is that people are coming in to Ras Al Khaimah.
"We're seeing new markets coming in – Kazakhstan, and Uzbekistan that we're never really had in the region before and the brands are really helping to bring these markets in. The difference of Ras Al Khaimah is the positive. We're not trying to be Dubai. That's not the strategy. We're trying to bring our own customers who really want to see what Ras Al Khaimah is about."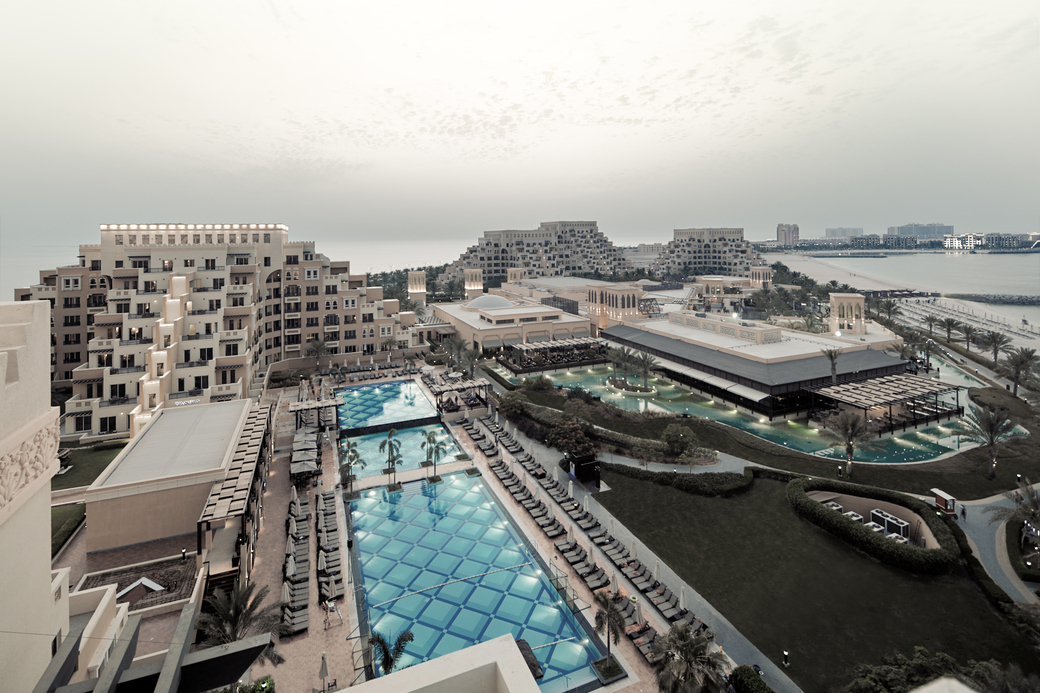 In order to achieve this, the owner/operator relationship must be carefully managed. Grinnell says: "Firstly, and for me, most importantly, is transparency of objectives and rational expectations. Further, the ability to understand market trends and the cycles that the industry will invariably go through is key to ensuring that both the operator and owner are on the same page. Additionally, there has to be a common understanding not only of the operator's current performance but also of what the owner's key objectives and commitments are, both short term and long term.
"Whilst it is fair to say that over the last 10 years HMAs have become a little more balanced, there are still significant steps that could be taken (for example GOPaR becoming the key metric behind performance clauses in the near future). It is also reasonable to expect an increase in Manchise and Franchise clauses to be built into long-term agreements. Overall, there is no doubt we are witnessing and living a deep transformation in the overall market and this has brought to light a brand new set of skills/metrics that needs to be taken into account when signing an HMA."
Having recently reflagged a property, Grinnell explains that there are several factors that need to be considered before a decision is made: "The questions that should be considered are myriad – Does the operator have the ability to change performance and how? Is the change being married to a refurb/ repurposing of the building? If not, will a change in flag make that much of a difference? How does the new operator impact the value of the property? Does the new operator or brand fit in the market/segment identified/in existence? Reflagging should be considered as an opening with the difference of having real operational data upon which building a new strength."
Speaking about diversity in the industry, Grinnell says: "I think hospitality particularly is one area that we're seeing more progress than other industries. Within our portfolio three of four of our general managers are female. Within our own company, we have three people on our executive leadership team who are female. It's not just about gender, we have diversities across lots of different nationalities and that's one of the things that we're really trying to bring in to RAK Hospitality is making sure that we are culturally aware and that we're bringing different opportunities in a variety of roles so that people want to come and join us and, more importantly, stay with us.
"We look at lots of flexibility particularly for working mothers, making sure that they have the opportunity to have their families and then come back and work with us without any impact on their careers. We're now investing in Arabic language programmes for the staff who want to learn more Arabic. I think it's something that we're very underrepresented in at the moment so it's really just giving people a little bit more room for development so that they are keen to stay with the company and keen to progress through."
On the previous reticence from Emiratis to join the hospitality industry, Grinnell says: "I think we're breaking that that down. The programmes that have been put in place, not just at the national level but also within the industry. Obviously hospitality is one that is really driving this forward. We're seeing it in Saudi more than anywhere. Emiratis are wanting to come and work in the private sector and hospitality industry is one that they are particularly interested in. We're seeing more employees within the hotels and we're starting to see more people coming in to our own company."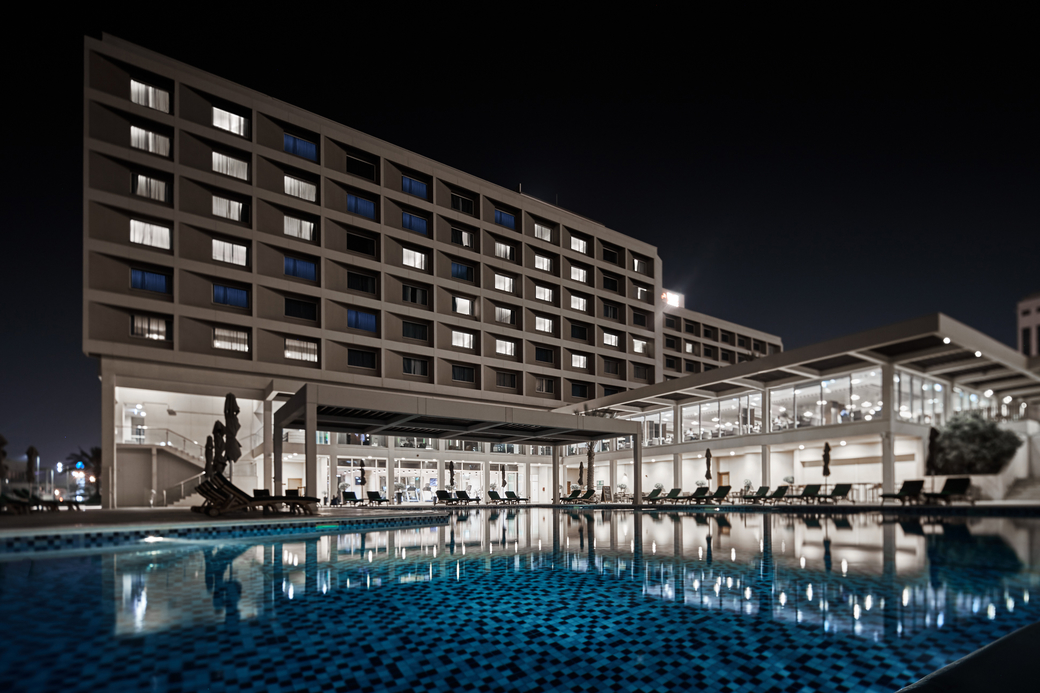 Looking forward, RAK Hospitality has two big projects in the pipeline. One is a hospitality grade staff accommodation campus in Ras Al Khaimah. Grinnell explains: "At the moment we don't have a lot of hospitality grade staff accommodation. We're building a village very much like a university campus which will enhance and improve the lives of all the staff within the hotels and can be extended as more and more hotels come on board in Ras Al Khaimah.
"We're really trying to improve the lives of our staff, making sure that they have nice environments to live in, healthy environments to live in, lots of green areas, sporting facilities. Lots of different cultures catered to in terms of food and amenities."
Grinnell adds that RAK hospitality will also further diversify its portfolio: "We are looking at building a mountain lodge on Jebel Jais mountain. It will be the first accommodation available on Jebel Jais mountain. Very boutique, we're not talking about a large number of keys because we want it to be an experience. Think Safari-type lodge experience."
When asked if RAK Hospitality would ever move to the operator side of the business, Grinnell doesn't completely rule it out, saying: "Our current strategy is to own hotels that are managed by international operators. If we were to expand our portfolio and capabilities, there may be circumstances where operating the business ourselves is preferential to engaging a manager. However, any opportunity would have to make sound, commercial sense and will be driven by the individual circumstances we find ourselves in, and of course the type of property."
One of the two females to ever be featured in Hotelier Middle East's Power 50 list, Grinnell says that irrespective of a CEO's gender, everyone brings something different to the role: "I probably am relatively calm. That comes from the activities that I do outside of work. I like to keep fit and make sure that I have other interests as well. I think everyone brings something different, whether it's male or female or whatever nationality. I think that women can be more inclusive and be more willing to listen to different ideas. Whether they take the ideas in the end I'm not sure but willing to at least listen and have that broader discussion."
On what she brings to her new role, Grinnell says: "My greatest success has been being able to swap over from being pure finance and CFO to becoming CEO. What I'm bringing to the company is the breadth of the experience. I've done my financial role, my advisory role at PWC, the operational and commercial so it's really about packaging that all together."
In terms of the advice she would offer to an aspiring CEO, she offers: "One of the things that I found really valuable was having a mentor. It's finding that person who, when everything seems like it might be too much, gives you the support, encouragement and motivation that you need."