International hotel operators key to Sharjah's success: Chairman, SCTDA
In an exclusive interview with Hotelier Middle East, Sharjah Tourism Authority's chairman reveals the three are factors that make Sharjah an advantageous proposition for owners and operators alike and more
Sharjah Commercial Tourism Development Authority (SCTDA) Chairman HE Khalid Jasim Al Midfa talks to Hotelier Middle East on how positioning Sharjah as an authentic cultural destination can attract alternative source markets and international hotel  brands to the emirate
The UAE's third largest emirate of Sharjah is "different", says His Excellency Khalid Jasim Al Midfa, who adds that the last 10 years have seen Sharjah record steady growth in all sectors, including tourism.  To successfully develop the emirate's hotel and tourism ecosystem further, His Excellency says that international branded hotel operators are a key component. "We're going to have a 50% increase in hotel inventory by 2021," he says. Despite the amount of keys needed, the emirate – unlike neighbouring Dubai – has decided to take a "scientific" and steady approach in order to increase keys. His Excellency also points out how interest from international hotel operators is key to the successful development of a good hotel environment and ecosystem in Sharjah.
His Excellency Khalid Jasim Al Midfa believes that such operators — especially the top 10 ones — are able to deliver a certain level of standards that hotel guests trust.  "It's what's behind the name [the hotel brand] in terms of quality, customer service and the guest experience.
Did you like this story?
Click here for more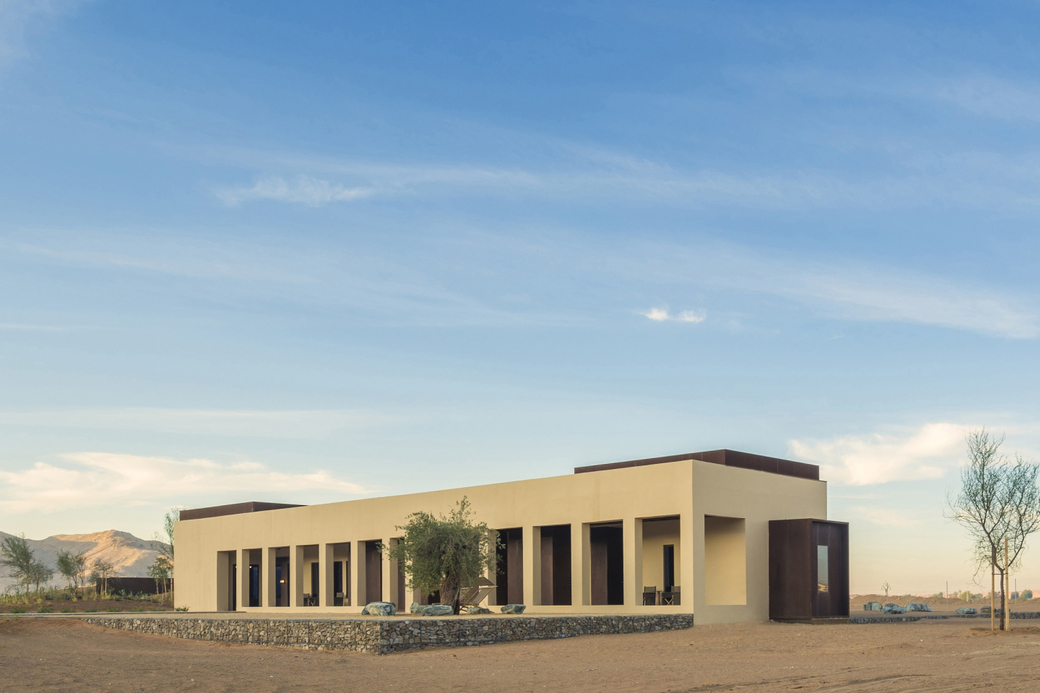 Educating owners
His Excellency likens hospitality to a science and a subject learned in universities.  The SCTDA is on a mission to educate those looking to enter the Sharjah hotel market.
"It is not about coming to Sharjah, opening a hotel and operating it independently.  You need experts and skills, which is another reason for inviting international hotel operators."
There are already a number of international operators in Sharjah, with more in the pipeline. These include Radisson, Hilton, Golden Tulip, Novotel and Sheraton, among others., with The Address Hotels & Resorts with 1087 keys, Jannah Hotels & Resorts, Minor Hotel Group with 233 keys, Shaza Hotels which was recently appointed to manage three desert retreats and TIME Hotels on the way.
Other hotels include GHM Hotels with the recently opened five-star Al Bait Sharjah. In an interview with Hotelier, the property's GM Patrick Moukarzel said travellers can expect a diverse variety of international hospitality brands looking to provide unique cultural experiences and, eco-tourism across the emirate of Sharjah.
According to His Excellency, Sharjah's Tourism Standards Department (TSD) showcase successful branded hotels to investors looking to open hotels in the emirate, in order to highlight what international hotel operators can bring to the table.
His Excellency points out how partnering with international operators means investors and owners have access to tried and tested platforms and international hotel standards.
"This is what we [TSD] try to explain to investors. The best way forward is to have a proper operator because they have certain guarantees.  We are educating them [investors]."
The TSD also shares statistics on profitability, trends, and the advantages to make sure investors get the best out of their investments. "If you just want to make money for the first one or two years and suffer for the rest of the project's life then it doesn't make sense," His Excellency says.
Admittedly, investors might pay more for branded operators, but that is better than "running your property on your own.
A glut of recent hotel openings across the Middle East, especially in Saudi Arabia,  lead the CEO of Time Hotels Mohamed Awadalla to claim in a recent interview with Hotelier Middle East that international hotel brands are "ruining the Middle East hotel market". Awadalla said that international brands do not care about location, and spoke about how they are not educating owners but are "more focused on getting signings".
In response to this, His Excellency Khalid Jasim Al Midfa says that that the emirate does not want to make it easy for anyone to open a hotel [in Sharjah], prefering to have a proper development plan.
"Sharjah has a lot of rules and regulations in terms of property type and location. Five-star hotels require a prime location that is good for them and the emirate. We don't want anyone to say 'look, here is my building, I want to make it a five-star hotel'. It just doesn't work this way.
Lessons learned
Costs, key inventory and occupancy rates are factors His Excellency says make Sharjah an advantageous proposition for owners and operators alike.
Dubai's inventory of 120,000 keys is 12 times that of Sharjah's, which is a "healthy number. Competing against 120,000 rooms [in Dubai] is not appealing for investors," His Excellency says.
However, "prices are more reasonable" in Sharjah compared to other emirates which could make it seem less appealing for hoteliers.  
"Prices are lower than Dubai for sure, which has always been the case. This doesn't mean that the return on investment is lower here. One can save on construction costs for example. There are very high occupancy rates [in Sharjah]. Hotels and hotel apartments' occupancy rates were 65% and 60% respectively in 2018, and there were 1.7 million hotels guests compared to Sharjah's population of 1.45 million."
The largest number of overnight stays in the emirate is a combination of the domestic and GCC market. The Russian CIS travel market ranks second at 328,000 overnight guests in 2018. "Russians are high spenders and there is a higher potential from this market," His Excellency says. 
Although Russia is the SCTDA's target market, sanctions imposed  by the United States in 2014 and by the EU in 2015 due to Russia occcupation of the Crimea saw an 80% decrease in Russian travellers to Sharjah after the sanctions almost paralysed Russia's economy.  This lead to SCTDA to target additional source markets.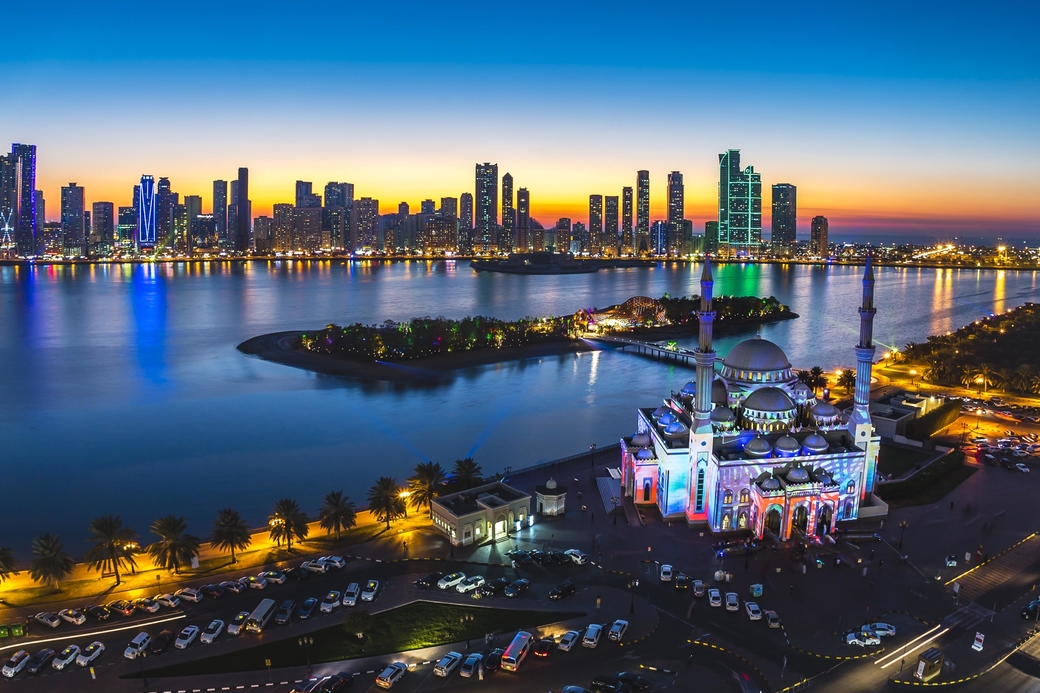 As a result, the SCTDA now educates hoteliers to "not rely on easy business. We teach them to have an alternative plan. We went through this situation on our own, which is why we are now opening up new markets. But targeting too many new ones is also risky as you lose focus."
The Far East is on the SCTDA's radar and includes Malaysia, Singapore and Indonesia. The authority also partnered with Emirates Airlines last September. "It is our partner in many markets and is good for business. When people book with Emirates, the airline promotes packages to visit Sharjah, which include hotels, flights and tourism."
More than 30 Sharjah hoteliers recently took part in STCDA's 'The Far East Asian B2B Workshop 2019'. His Excellency points out that there are many Muslims in Malaysia and Indonesia who visit Saudi Arabia. "They want to come to a place like Sharjah, which is dry [alcohol free], has lots of mosques and Arabian architecture."
The main goal of SCTDA is to position Sharjah as a destination and to have good relations with the biggest destination management companies (DMCs) in each country. "Look at China; there are nine companies [DMCs] dominating the country.  If you do not get your product pushed through these companies, you will not get anywhere," His Excellency says, adding that SCTDA has an office in China.
For the first time, the SCTDA has begun to target markets in Eastern and Central Europe. June 2019 saw the authority partner with Emirates Airlines on a three-city roadshow Budapest, Warsaw and Prague.  "We are demonstrating our commitment to tapping new source markets worldwide to boost our international tourist arrivals as per the objectives of Sharjah Tourism Vision 2021."
During the tour, the SCTDA team met with relevant government officials, representatives of tour operators and agencies, executives from airline companies, and industry stakeholders to build long-term partnerships and form future collaborative projects.
The emirate also has its sights set on the Scandinavia market, which it began to target in Q1, 2019. However, the SCTDA's chairman said the highest potential right now is in the Far East.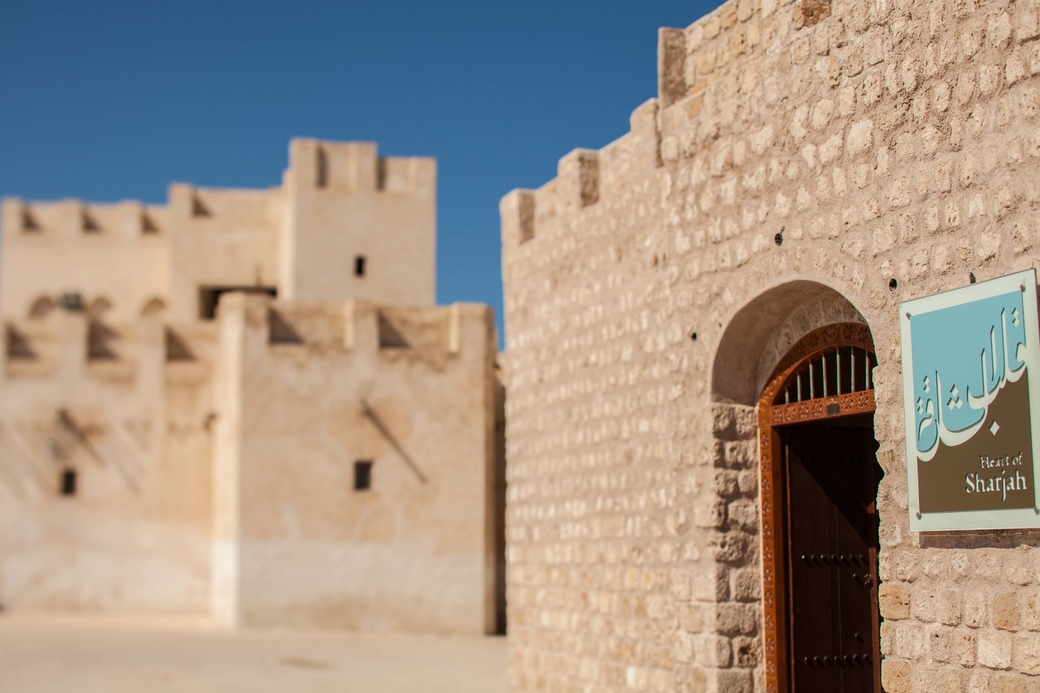 A conservative approach
According to His Excellency, Sharjah has always been able to maintain a steady economic growth, which is set to continue.
"Some cities want a more aggressive approach but then a big drop comes and you find people suffering from an economic crises, which doesn't help development."
The emirate continues to position itself as a cultural destination. Regarded as the cultural capital of the UAE, it was the Islamic culture capital in 2014, and has been named by UNESCO as World Book Capital for 2019. The emirate's heritage and cultural sites include mosques, original souqs and almost 20 museums.
Instead, the emirate takes a more conservative approach. For example, the SCTDA has ruled out partnering with Airbnb, although it was in discussions with the company "a couple of years ago but failed to reach an agreement. It is healthy to regulate this market [hotel] and it [Airbnb] is not really regulated [by the government]."
"We are not very commercial as an emirate. We have the values of preserving the emirate's identity, offering something educational that really teaches people something of the country."
The SCTDA has conducted lots of reports and studies on tourism. From the results the authority revealed that "people are looking for experiences involving the traditions and culture in Sharjah."
His Excellency also revealed that Sharjah's eastern enclaves will see more tourism developments in the near future. 
The recent inauguration of the US$1.6 billion Khor Fakkan highway by His Highness Sultan bin Muhammad Al-Qasimi, the sovereign ruler of the Emirate of Sharjah, will fuel the development, which will include hotels. 
"Some investors have had a vision for the eastern enclave of Sharjah, in terms of resort and hoteliers. Now we can see the development," HE Khalid Jasim Al Midfa says.
The enclaves have seen ecotourism projects take root.  Two lodges have opened, Kingfisher and Al Fayah Lodge.
In the city of Sharjah, Al Bait Sharjah, a luxury resort managed by General Hotel Management Ltd (GHM), opened in December 2018. 
Along with Kingfisher and Al Fayah Lodge, the property was developed in partnership with the Sharjah Investment and Development Authority (Sharooq). Al Bait is part of the Emirate's historical preservation and restoration project known as the Heart of Sharjah, which aims to introduce travellers to Sharjah's past.
His Excellency says that this approach to tourism provides sustainability. "When you have a product that is just about fun and leisure, it can be just [for a] temporary [period]. We do not want that. We want to add value."
Post Vision 2021, His Excellency expects growth "will be fine. We do not have phenomenal growth expectations, but envisage reasonable growth for Sharjah."  For the eastern enclaves of Sharjah, His Excellency says that a timeline for any new projects have yet to be rolled out. "There are lots of investors but no figures as yet."
"Coming soon," His Excellency adds.