Palazzo Versace Dubai to hold Charlie and the Chocolate Factory-themed party
The party will take place on New Year's Eve
Palazzo Versace Dubai - the opulent Jaddaf Waterfront hotel – has unveiled its plans for a themed New Year's Eve party.
During New Year's Eve, the five-star hotel will embrace the style and motifs of the popular children's film and book 'Charlie and the Chocolate Factory'. The hotel explains its Mosaico eatery, in the lobby lounge, will have Willy Wonka and a cohort of Oompa Lumpas ready to meet guests.
Guests will also be treated with a house beverage and selection of themed canapes.
Did you like this story?
Click here for more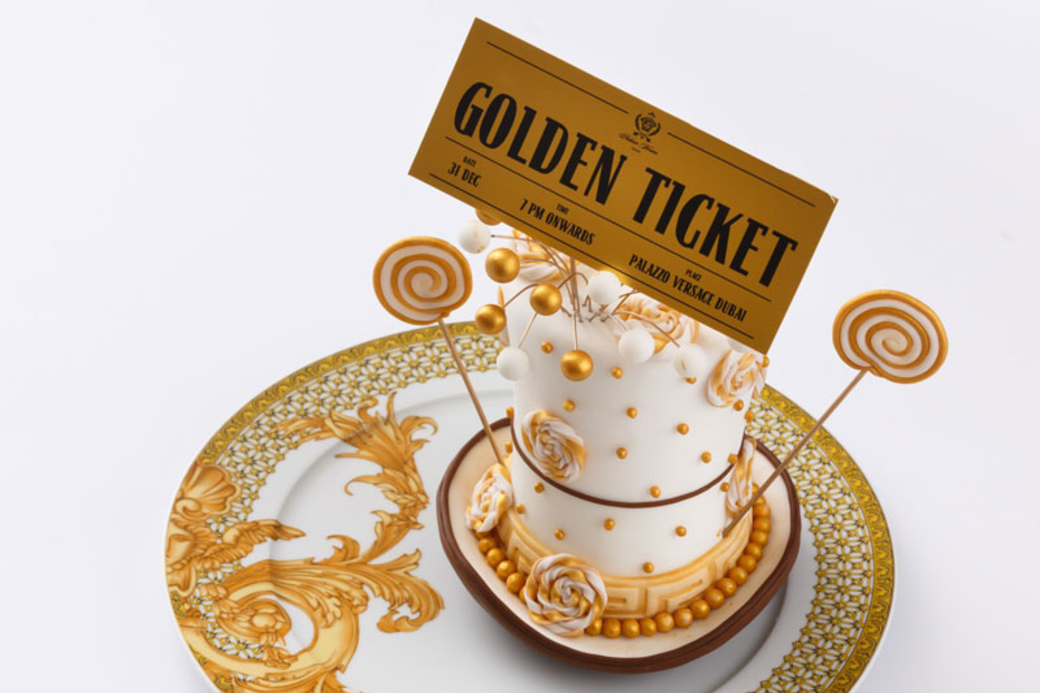 The programme for the evening is split into arrival at the lobby, followed by a meal guest's choice of restaurant, concluding with a pool party.
The hotel will be hosting special dinners in three of its restaurants for the themed evening. Visitors can choose from a buffet at Giardino, a five-course dinner at Vanitas or a family-style 'feast' at Enigma.
The Giardino restaurant serves international cuisine and features a terrace comprising marble flooring and a jungle-style wallpaper designed by Versace as all the fittings and fixtures are in the hotel.
Vanitas is the self-dubbed 'best Italian restaurant in Dubai' with ornate and classical fittings.
Enigma offers what the hotelier calls a 'Taste of Persia' with food prepared by Michelin-starred chef Mansour Memarian. The eatery's focus is Iranian food, with both an indoor and outdoor area offering views of Dubai Creek.
Following the dinner will be an outdoor pool party running from 11pm till 2am.
The pricing and timing for the restaurants on the night are as follows:
Giardino
New Year's Eve dinner buffet - 8pm to 11pm
Price: AED 590 per person for food only
Other available packages:
AED 690 - food and soft beverages                                                                                       
AED 999 - Food with selected alcoholic beverages                                                                          
AED 1,199 - Food, selected alcoholic beverages and sparkling wine                        
Vanitas
New Year's Eve dinner - 8pm to 11pm
Price: AED 590 per person for food only
Other available packages:
AED 690 - food and soft beverages                                                                                       
AED 999 - Food with selected alcoholic beverages                                                                         
AED 1,199 - Food, selected alcoholic beverages and sparkling wine                        
Enigma
New Year's Eve dinner - 7pm to 11pm
Price: 590 per person for food only
Other available packages:
AED 690 - food and soft beverages                                                                                       
AED 999 - Food with selected alcoholic beverages                                                                         
AED 1,199 - Food, selected alcoholic beverages and sparkling wine