JA Hatta Fort Hotel goes full force into the festive season
The resort is offering a multitude of Christmas activities for its guests
Throughout the month of December, JA Hatta Fort Hotel, which is surrounded by the Hajar Mountains, will be giving visitors a wide variety of Christmas fun to take part in.
The resort will serve up activities for adults and children alike. 
Christmas Tree Lighting at Santa's Village
Did you like this story?
Click here for more
The hotel will transform its entrance into 'Santa's Village', giving guests what it calls "the homely festive ambiance". Complete with canapés, turkey terrine, Christmas pudding, mini muffins, mulled wine and hot chocolate, guests can watch as the resort lights up its Christmas tree.
The Christmas tree lighting at the new Santa's Village will take place on December 12 at 7:30 pm, music is also being added thanks to the Hatta Christmas Carollers.
Chef's festive table
Running from December 22 to 28, the resort will give its Gazebo Restaurant the holiday overhaul. Its chef's table will serve the classic Christmas meal. Fit for up to six guests, a turkey will be served with all the trimmings, as well as stuffing and a variety of sauces made from ingredients from the resort's own bio farm.  
The festive table will also provide fruit cake, pavlova, trifle or mince pies. Adult gursts can also sip on eggnog, ginger negroni, Christmas punch or mulled gin.
The table for two to four guests is priced at AED 499 per person with soft drinks or AED 599 with house drinks. For four to six guests, it is priced at AED 399 with soft drinks and AED 499 with house drinks.
Cooking making classes, free gifts & festive movie nights
For the little ones the resort will offer cookie making classes, movie nights, and giveaways. During December 22 and 23, children can take part in cookie making classes with Mrs Clauses at the Gazebo Terrace.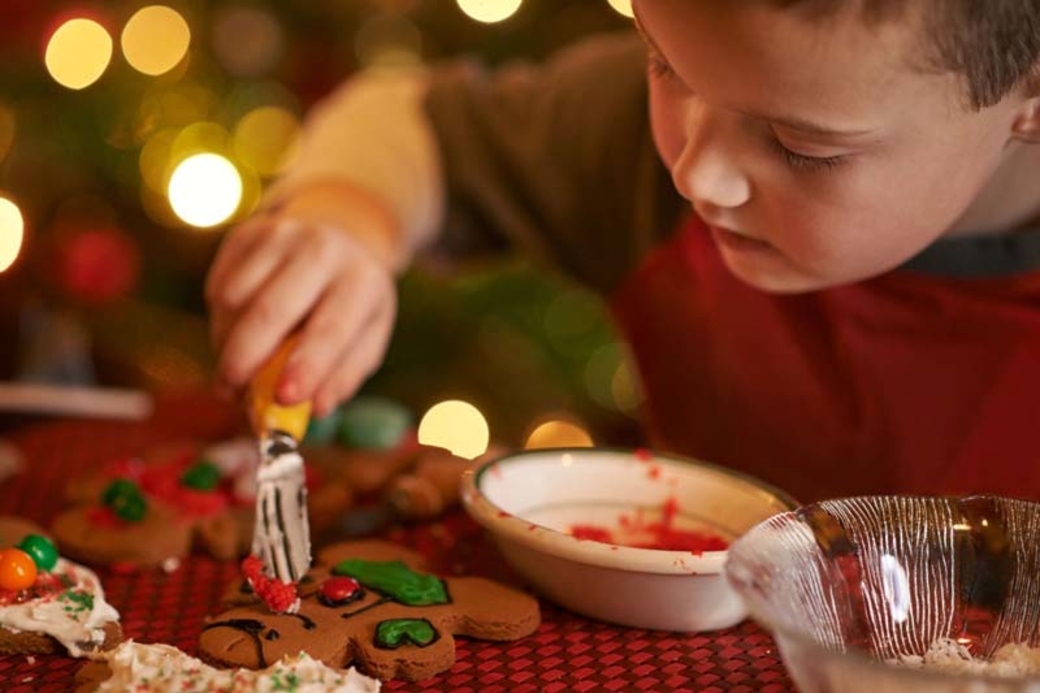 Surrounded by the mountains, the hotel will also arrange movie nights and provide guests with cookies and candy cane mocktails.
Finally from December 13 to 14, visitors will have the chance to win deals and vouchers for dining, entertainment experiences and stays across all the venues under JA Resorts & Hotels.
Christmas Eve buffet at Jeema
From 8 pm to 12 am on Christmas Eve, the resort's Gazebo Restaurant will offer an international-cuisine Christmas buffet. The buffet will comprise stuffed turkey carving station, herb crusted salmon, chicken terrine, an oyster bar, cheese bar, pasta, shawarma and sushi stations.
On the more luxurious end of the buffet there will be beef filets, braised lamb shoulder, and hunters chicken stew, all served with the usual trimmings.   
Dessert will consist of a salted caramel chocolate slab, pineapple ivory tart, gingerbread mousse or Oreo spiced cheesecake. Adding to the festivity, the hotel will also bring in the Harmonics band and the on-site carollers.
The buffet will be priced at AED 299 per person with soft drinks or AED 399 with house drinks.
Christmas Day Brunch or Evening Dinner at Jeema
The brunch will consist of a carving station, seafood galore, and a host of traditional offerings like Christmas ham, roast rib and Christmas stuffing. The brunch is priced at AED250 per person with soft drinks and AED350 with house drinks. It will run from 12:00 pm – 4:00 pm on Christmas day.
A much grander affair however is the evening dinner. Consisting of five courses, the dinner will have foie gras, lobster, soup, salmon, turkey, and a pumpkin risotto. It is also finished with a chocolate banana mousse cake, poached pears, and a salted caramel chocolate slab.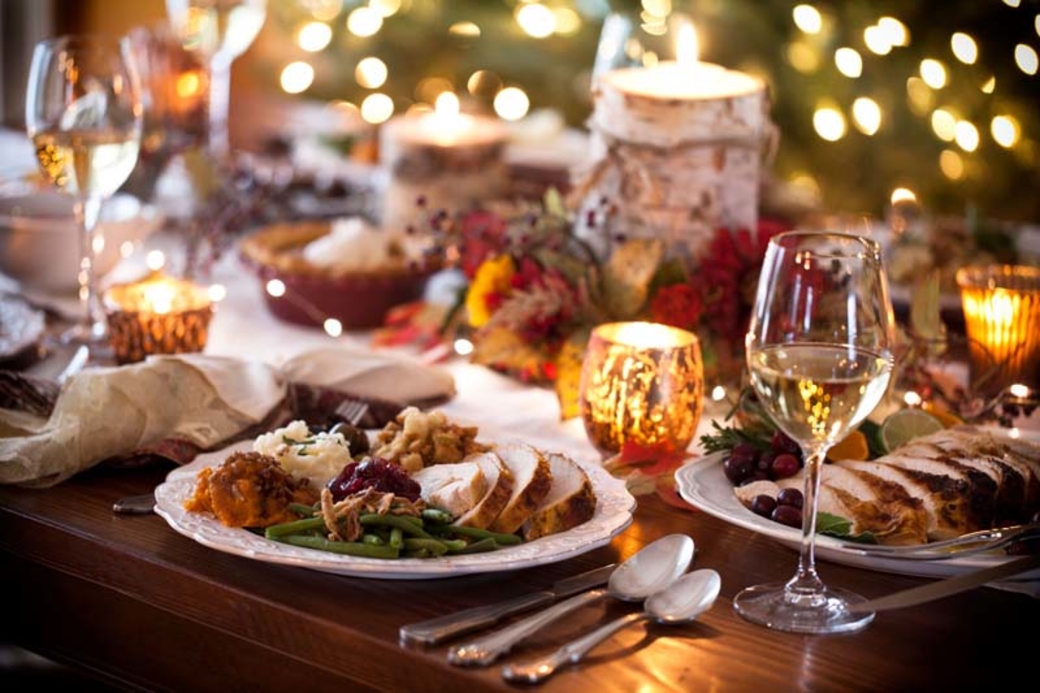 The dinner is priced at AED275 or AED375 depending on if guests go for soft or house beverages.