Two Seasons Hotel supports Emirates Environmental campaign
Staff members of the hotel collected 117 kg of cans found around the property
As part of its on-going commitment to help the community and the environment, Two Seasons Hotel staff have taken part in a clean-up campaign in Dubai.
During an Emirates Environmental Group (EEG) can collection campaign, the hotel's staff 117 kg of used cans, exceeding the 35 kg EEG had requested.
The property explained its participation in the event feeds into its efforts in educating its employees and guests on sustainable practices and environmentalism.
Two Seasons Hotel Management Company LLC. MD Freddy Farid said: "We are happy to be a part of the Green Globe where it is essential to unify the efforts and reinforce the environmental sustainability practice in order to find solutions that encourage the environmental culture and to maintain a highly qualified sustainable environment that suits with the government lifestyle."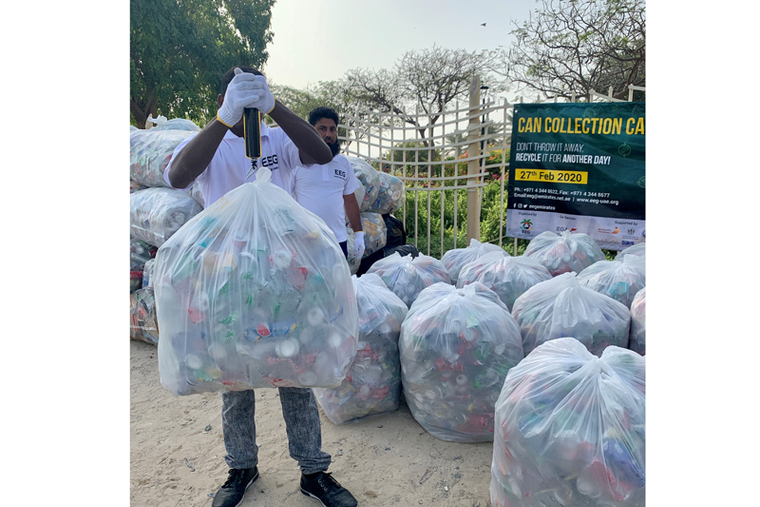 Farid added: "The garbage of the entire hotel was sorted out in the garbage room to achieve the required quantity of cans. It is worth mentioning that Two Seasons Hotel has been a member of Emirates Environmental Group since January 2013."
The four-star hotel is frequently recognised for its sustainable practices and CSR activities. In December last year, the property was awarded Green Globe certification for its energy efficiency, water usage and waste management and recycling.
Other initiatives include the installation of electric charging points at the property to promote the usage of electronic vehicles.
Speaking about the can collection, Farid concluded: "The process of can collection was carried to support the Emirates Environmental Group, to engage staff in CSR activity and to protect UAE environment."