Why hotels are offering long-stay deals to UAE residents
An in depth look at the rise of long-term stays
One of the buzzwords of the past few months has been 'pivot'. The ability to change focus and make the most of the realities of COVID-19 has forced people to look at what they were doing and adapt to a situation like no-other.
One of the innovations is for hotels to offer long-term stays to residents. Previously a mainstay of the corporate life, for execs who don't have time for trivial things like making their own bed or ironing their own clothes, more and more people have taken to the long-stay life.
With no monthly utility bills to take care of, a constantly refreshed stock of bathroom miniatures and the ability to check out whenever you want, it's easy to see why they're popular in a time of uncertainty. But do they work from a hotelier's perspective? We have asked some of the industry's experts – from those who have looked after properties offering such stays for years but have seen an increase in bookings recently to those who have had to, well, pivot towards a new way of working.
From the likes of Dubai's new Radisson RED property, offering rates from AED4,500 per month and Rove Hotels, which has rates starting at AED2,999 to Park Arjaan by Rotana Abu Dhabi, which has had some residents living there since opening more than ten years ago, there are options for most budgets.
Here's what the hoteliers have to say.

Tarek Madanat, hotel manager, Dukes The Palm, a Royal Hideaway Hotel
The fact that we have 287 residential units which caters to the needs of the people who are looking for flexible and a hasslefree accommodation option is a perfect match. On Palm Jumeirah, the demand for residential stays and serviced apartments has increased significantly among expats who are looking for a comfortable lifestyle with ease of access. At Dukes, each of the studios and serviced apartments, has been designed with every detail in mind to make the guests' stay a unique experience – a home away from home. All our residential units are fully furnished, and long-stay has been one of the important business segments for us.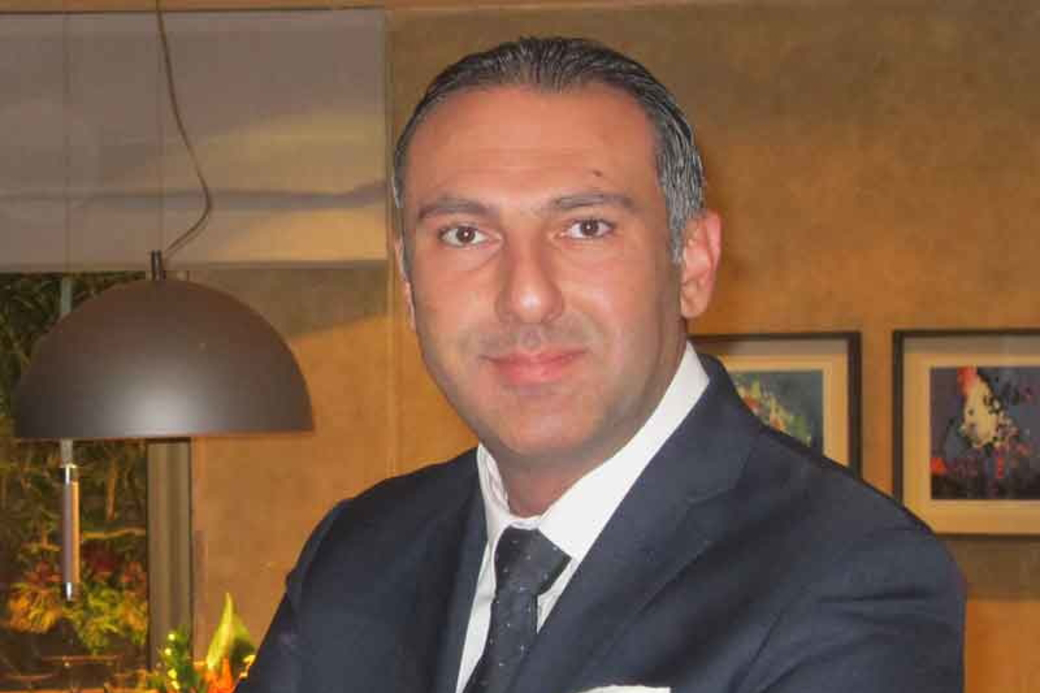 Tarek Madanat
Our guests look for easy access to car parking, leisure and fitness facilities and security services. As well as the serviced apartments we offer an expansive private beach, restaurants, round-the-clock in room dining, access to indoor and outdoor pools, a lazy river, a 24/7 fitness centre and a concierge service. We have many corporate professionals staying with us and being only ten minutes by car from Dubai Marina and next to Nakheel Mall are also reasons people want to stay.
As a city with an 80 percent expat population, people are interested in short and medium-stays. Compared to the standard residential buildings, serviced apartments are getting more popular because they offer an "all-included" service, at an attractive price. Guests don't have to worry about the bills for DEWA and internet and housekeeping services. The apartments are fully furnished, so the guests can avoid the hassle of buying furniture. Furthermore, the availability of various restaurants and bars that caters to the guests needs makes it perfect for families, couples, and even singles.
Our guests are very happy with the service and enjoy their stay. They carry the holiday feeling into their daily life, which helps in reducing the stress of the work and city life. Some of our long-term tenants have been staying with us for over three years.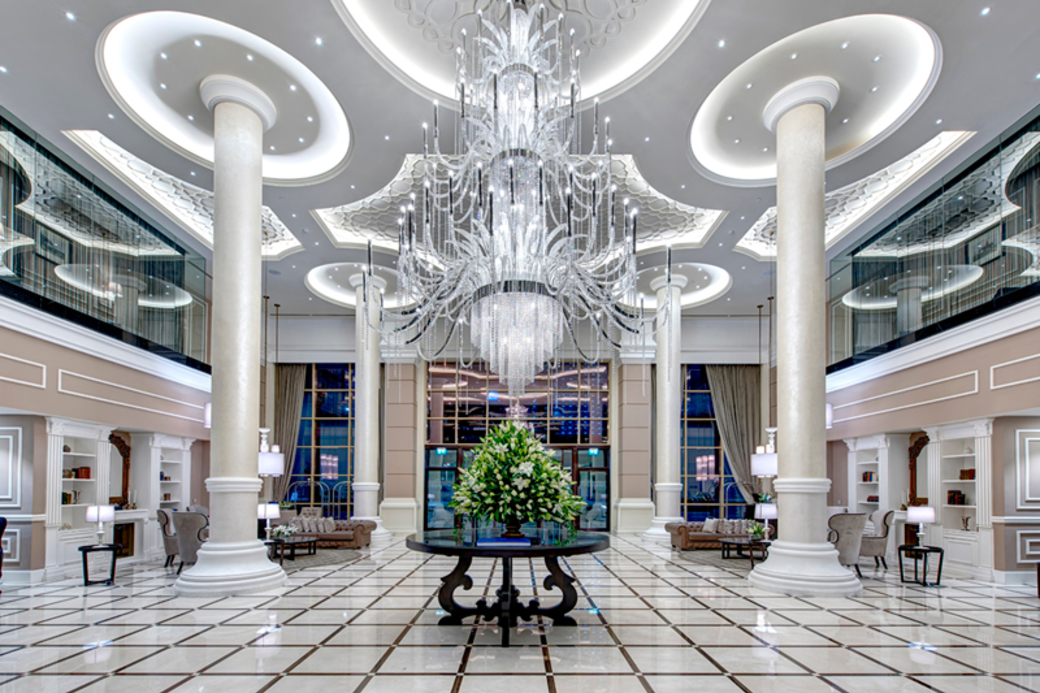 The lobby area of the hotel
Especially in the post-COVID landscape, people are looking for more flexible accommodation options with a monthly payment option, rather than classic long-term contracts with strict payment plans and penalties. Job insecurity also motivates people to opt for smarter options with minimum potential loss. Avoiding the stress of relocation process is another factor which makes serviced apartments a new trend and makes one's life comfortable.
Mohamed Awadalla, CEO TIME Hotels
We have seen an increase in demand for long term-stays, those on a monthly basis or longer, in our one- and two-bedroom apartments. There is an incredible amount of uncertainty across the market in terms of job security. People are, therefore, hesitant to commit to long-term rentals and the potential of having to pay penalties for cancelling a contract.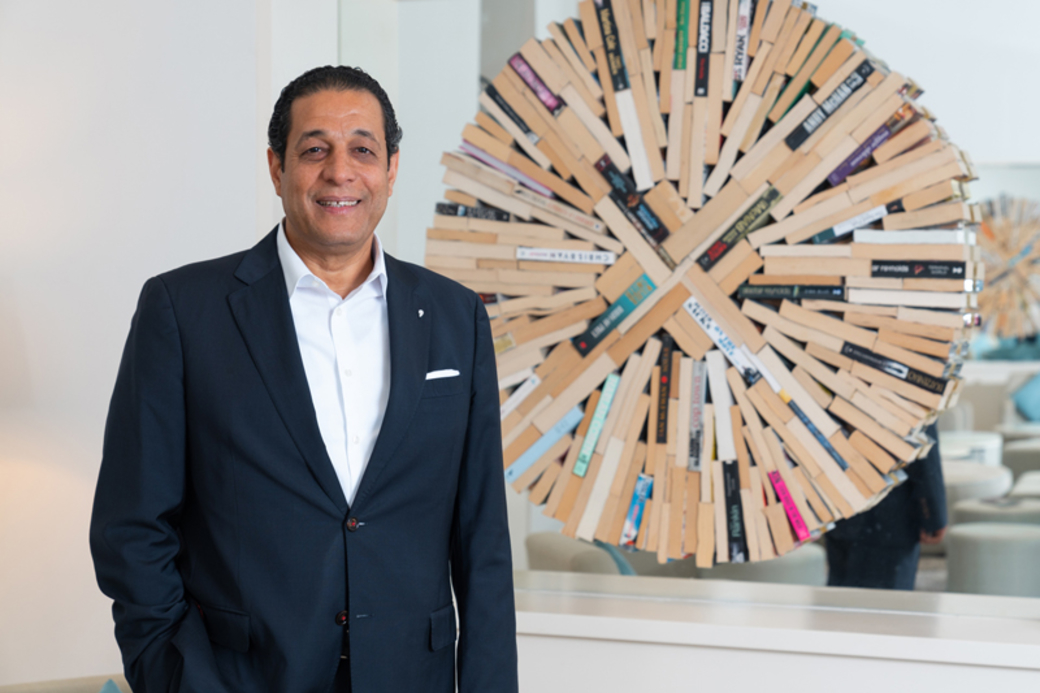 Mohamed Awadalla
We offer monthly stays at attractive prices with the benefits of payment plans, no cancellation fees, and no long-term contract. This provides many guests with comfort and confidence despite the uncertainties of the current job market.
Our property portfolio and room configuration are easily adaptable to meet the needs of guests who require long-term options. We have always been a popular choice for this kind of stay from a leisure perspective. However, we are now opening this up to a broader audience.
The guest profile for longer-term stays varies between families, corporate clients, and business travellers.
As border restrictions are reduced further, and international flights are increased, we expect to see an increase in leisure visitors capitalising on the flexibility we offer in terms of length of stay and payment options. With reduced salaries and a lack of confidence in job security, people have to become smarter and look at alternatives to the long-term contract, which has been the norm in Dubai.
As such, our month-to-month proposition with no fixed contract provides the required flexibility and reduced risk, which appeals to a broad range of people who do not want to or are unable to commit to annual contracts. The other benefit we provide, which has become a prerequisite for guests and visitors, is the high levels of safety and hygiene we offer through our Sanitised & Ready initiative. We have implemented a range of measures, in addition to those required by the UAE authorities, to ensure our guests feel comfortable in their new environment.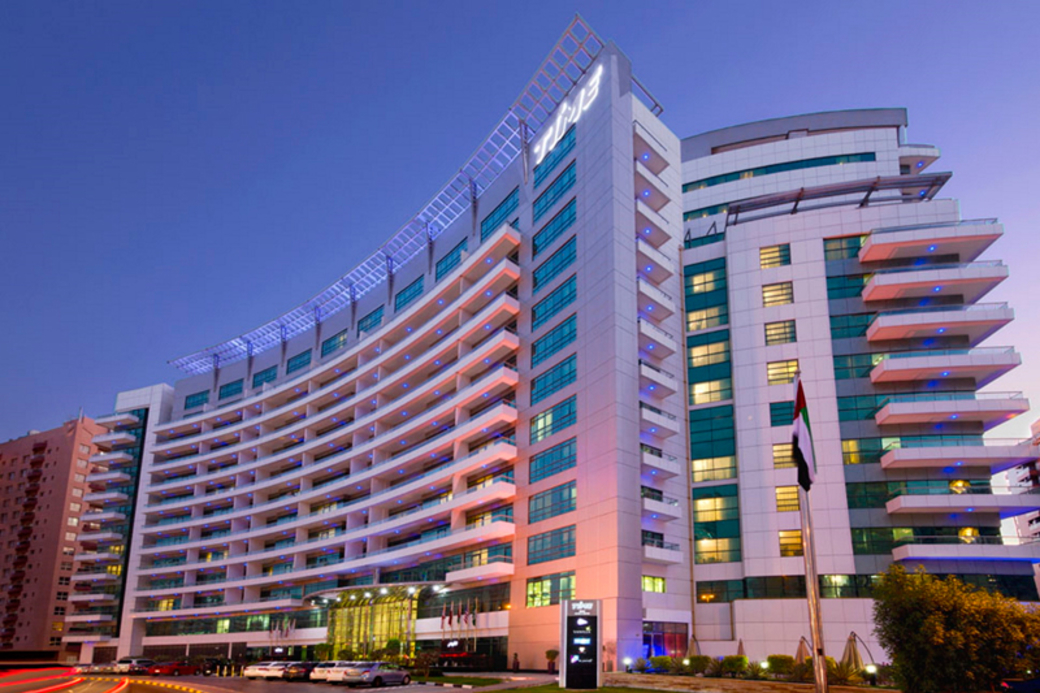 TIME Oak Hotel & Suites
Finally, guests are looking for value for money. This means ensuring the service provided meets and exceeds their expectations, and this is certainly something we can deliver.
Our proposition has been well received, and we have started seeing a positive reaction from consumers. They like the flexible payment terms, simple booking process, the best price guaranteed commitment, and our spacious and well-equipped self-catering solution. Guests are also taking confidence in our Sanitised & Ready programme we have implemented across all of our properties, which is another differentiator we can provide when compared to more traditional long stay accommodation options.
In the short-to-medium term, I would envisage this offering remaining. Similarly, to every industry around the world, tourism and hospitality providers are having to adapt and look at their business models. As we recover and begin to return to pre-COVID-19 levels, we will look at the options available and our strategy for how we best grow the business. Nobody knows what the new, or the next norm entails, we do know that for complete survival we need to approach life and business with a different mindset.
Hoteliers must not forget hospitality is all about personal service, and excellent service can only be genuinely delivered from the heart.
Human engagement and interaction, whether a warm smile, courteous welcome, or simply being seated at a restaurant table, can never be replaced virtually.

Justin Kim, General Manager, The Merchant House, Bahrain
The Merchant House is well- equipped for extended stays. Every aspect of the boutique hotel has been designed under the eye of Gordon Campbell Gray. Vibrant touches of colour and beautiful fabrics energise the hotel's interior spaces, while exquisite artwork can be seen all over. Each suite has an open-plan kitchen and dining area, sitting area and adjoining bedroom. Within each kitchen is a sub-zero fridge and freezer and a Jura coffee machine, while each room is also fitted with environmentally conscious, energy saving integrated control panels by Messerschmitt Systems.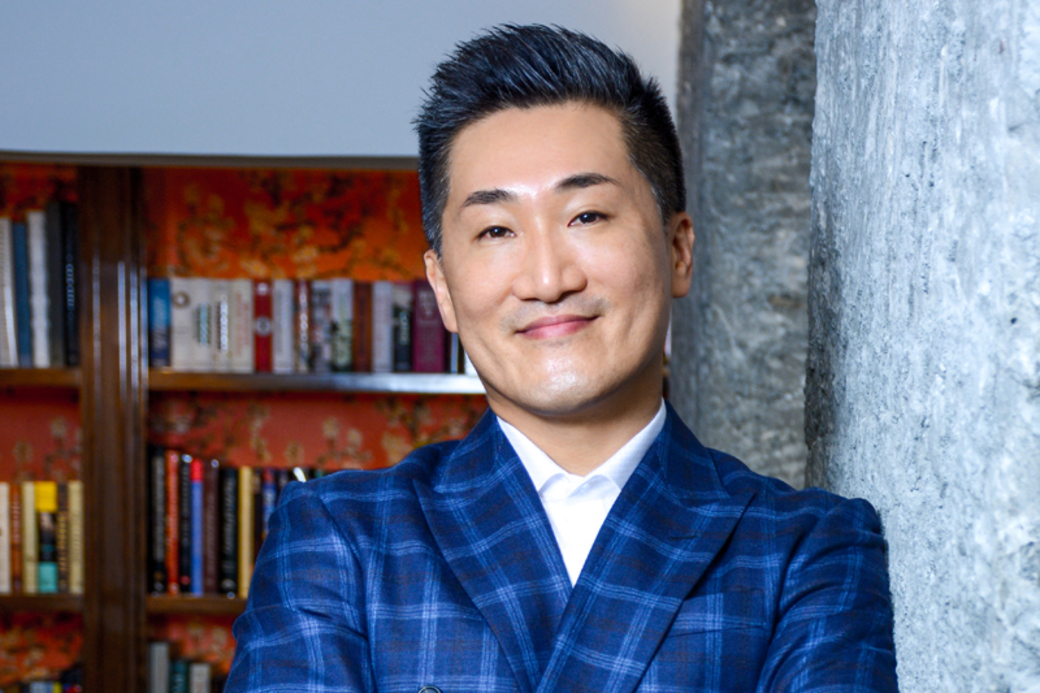 Justin Kim
We find the demographic of our guests is always evolving, but include corporate and individual clients in Bahrain for a short and long-term period. It's for anyone who appreciates living in a comfortable setting and wants to be able to focus on wellbeing and have a peaceful life. There's been lots of positive feedback from people who want to maintain the essence of home.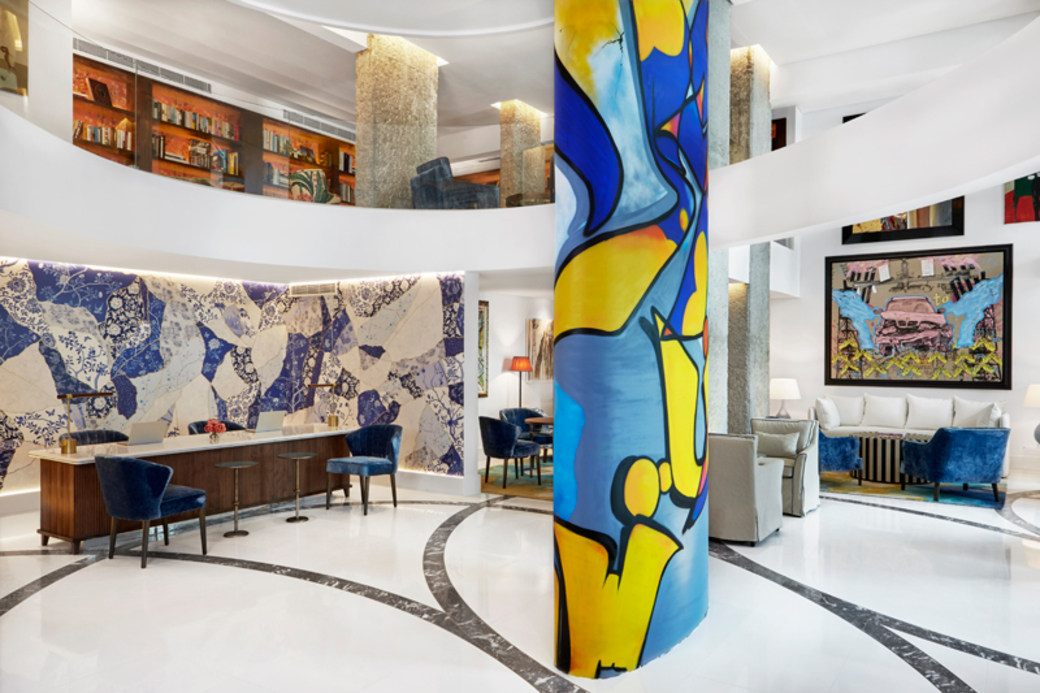 The stylish lobby
As the COVID-19 situation evolves, we know people would like to stay in a more safe place with less traffic and footfall, so being a boutique hotel is certainly beneficial to our guests. City life and the hustle and bustle of it can be intense, everyone deserves an escape so these kind of stays are here to stay.
Anyone staying long-term at The Merchant House will also get four personal training sessions per month, one spa treatment per month and four visits to the private Solymar Beach as well as discounts on the hotel's F&B.

Amir Golbarg, VP operations MENA Minor Hotels
With our Oaks Hotels, Resorts & Suites brand, we have always had long-stay guests. The brand offers a mix of hotel accommodation and units that operate as serviced apartments, fully equipped with kitchens, washing machines and all the amenities one needs. Two of our three Oaks hotels here in the UAE (one in Dubai and one in Abu Dhabi) offer long-stay serviced suites and we've just added Oaks Ibn Battuta Gate to the brand's portfolio here in Dubai, which is the first five-star Oaks in the region. The majority of our long-stay guests are corporates, some on their own and some with their families. Shorter stays are a mix of corporate and leisure. Oaks provides a 'home away from home' for guests, whether they are on short- or long-stay. In our serviced suites we find our guests like the flexibility of having the additional services within their room.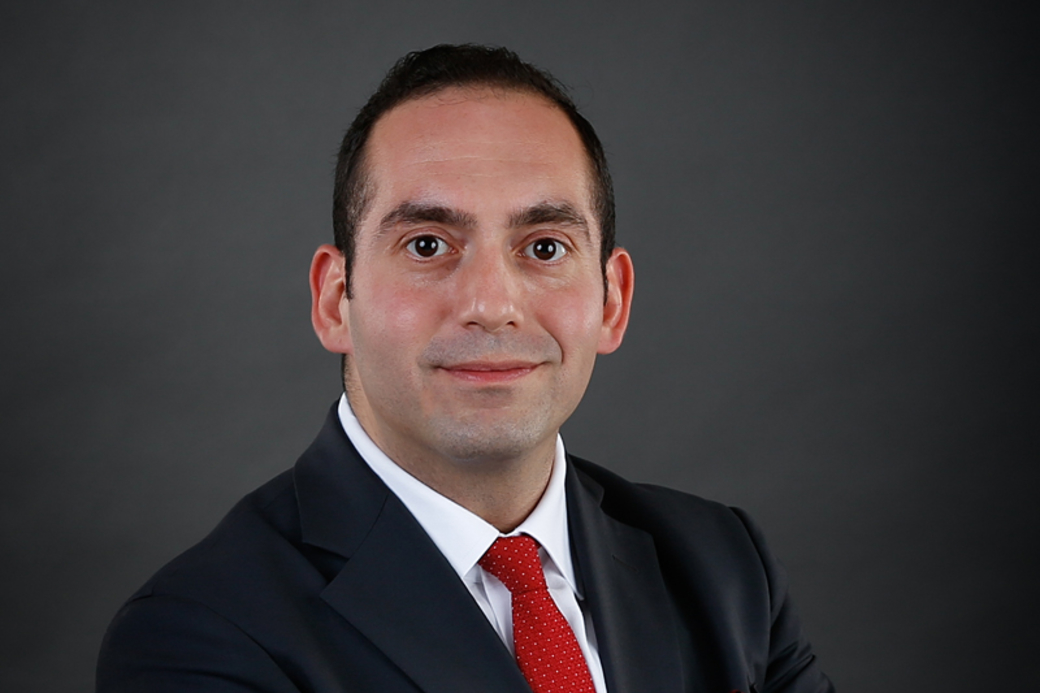 Amir Golbarg
Our Oaks properties remained open throughout the global lockdown and continued to perform at decent levels of occupancy. Due to the expat community in Dubai, Oaks Liwa Heights retained guests both during and since the main lockdown period, with no termination of contracts to date, so we believe the demand for the brand and its offering will continue as we move into the post-COVID era.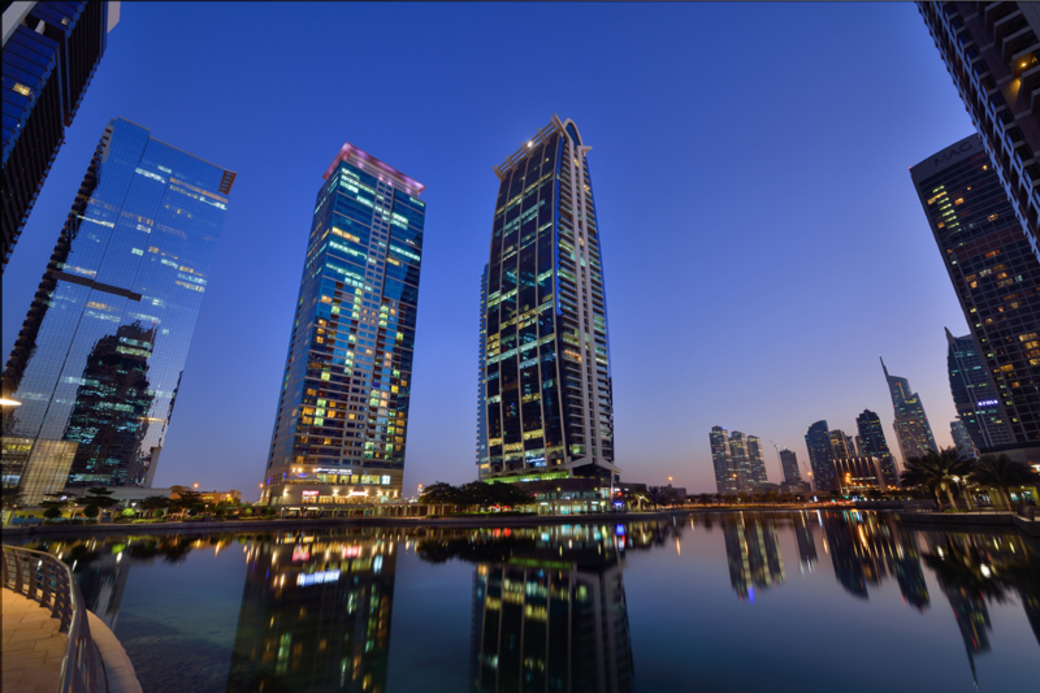 Oaks Liwa Heights

Rabih Melhelm, General Manager, Park Rotana and Park Arjaan by Rotana, Abu Dhabi
At the Park Rotana complex, long-term stays have always been part of the concept from the moment we planned and built it, taking into consideration the need of guests working or running their businesses in the UAE capital. The complex is made of the five-star ark Rotana Abu Dhabi, Park Residences and Park Arjaan by Rotana, which is our contemporary all-suites property positioned as guests' home away from home.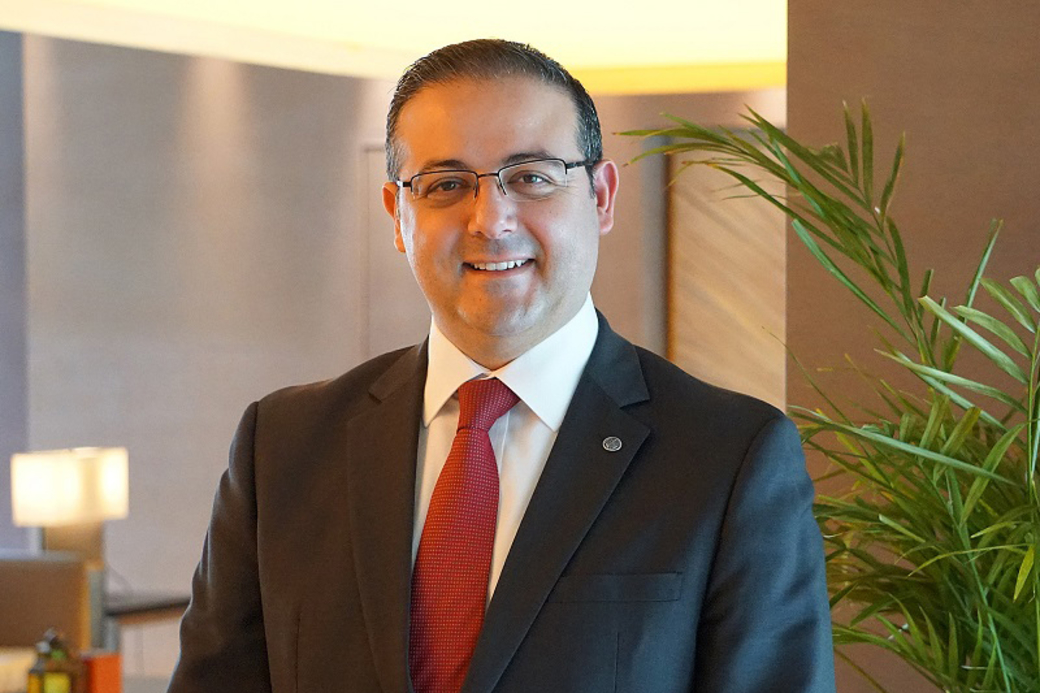 Rabih Melhelm
At Park Arjaan, we have 172 residential style luxury suites, with studios and one-, two- or three-bedroom options available, all fully serviced and furnished. Spacious, convenient, comfortable and featuring contemporary interiors and design, this type of accommodation is ideal for extended stays in Abu Dhabi.
We have a very diverse mix of guests staying at Park Arjaan by Rotana. From business owners, decision makers of the most prominent companies, project-based expats, consultants or even families, Park Arjaan has been considered the "home" of our long-term guests. Many of them have stayed with us for years, we have even have a few who have been with us for the past eleven years and have checked in on the first year we opened in 2009.
They're popular because of the convenience and the comforting feeling of being home. Convenience is key for our guests at Park Arjaan considering our location – they can access the major business and leisure hubs of the capital easily, while the highway to Dubai and other emirates are right in front of the property. Moreover, the suite is ready for you and your family the moment you check-in, complete with all the furniture and whiteware down to crockery and cutlery. Combined with cleaning services, it is indeed convenient. As long-term guests, you also enjoy the facilities of the hotel, both recreations and restaurant-wise, which is a great advantage.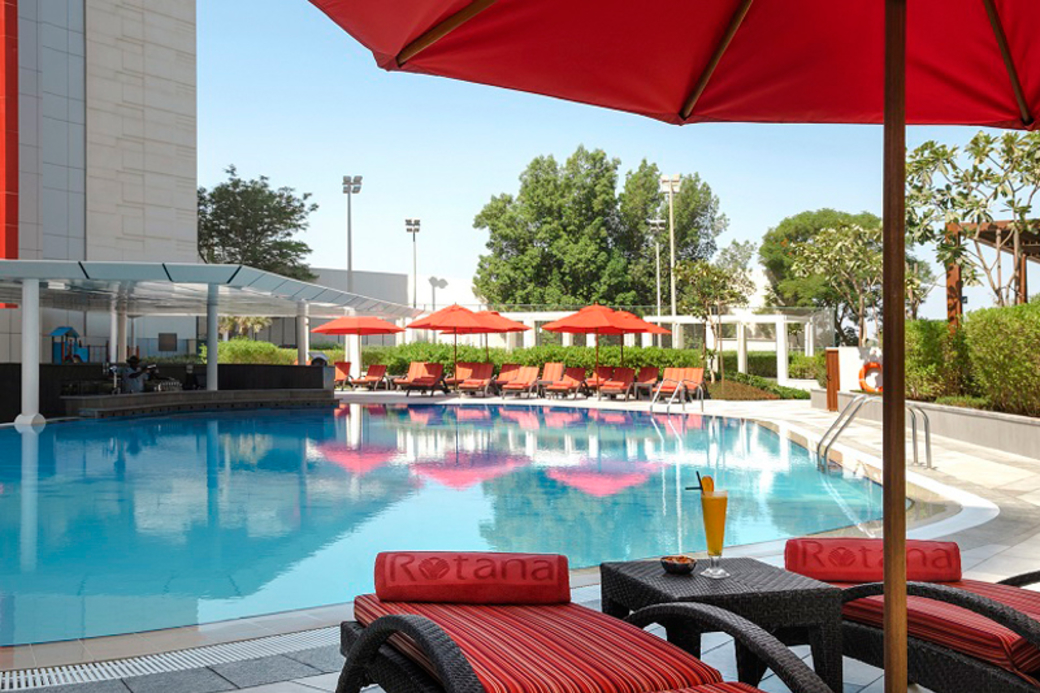 The pool at the Park Rotana complex
In general, guests tend to choose serviced apartments for long-stays because you have everything you need inside your fully-furnished suite, including the essential comfort of being with your family considering the space and facilities you have access to. Hence the feeling of being home makes for a great stay experience. The feedback has been and still is excellent, more than 10 years since Park Arjaan by Rotana opened. Our long-terms guests have been happily staying with us over the years.
I am positive the demand for long-term accommodation will increase in the post-COVID landscape. Projects that were placed on hold will resume and we will see the economy on an incline. We have to be prepared for the requirements for project managers, consultants and more. Residents and tourists will be back to enjoying their staycations again. There will most likely be an influx of expats to as travel resumes, hence the outlook is positive.
Paul Bridger, Corporate director Rove Hotels
After initially identifying the growing demand for this type of promotion in the market, our extended-stay offering has been running with great success for several years. In March, foreseeing the future effects of COVID-19, as borders were closed and people were looking for flexible options, we enhanced our offering to better cater to the local market.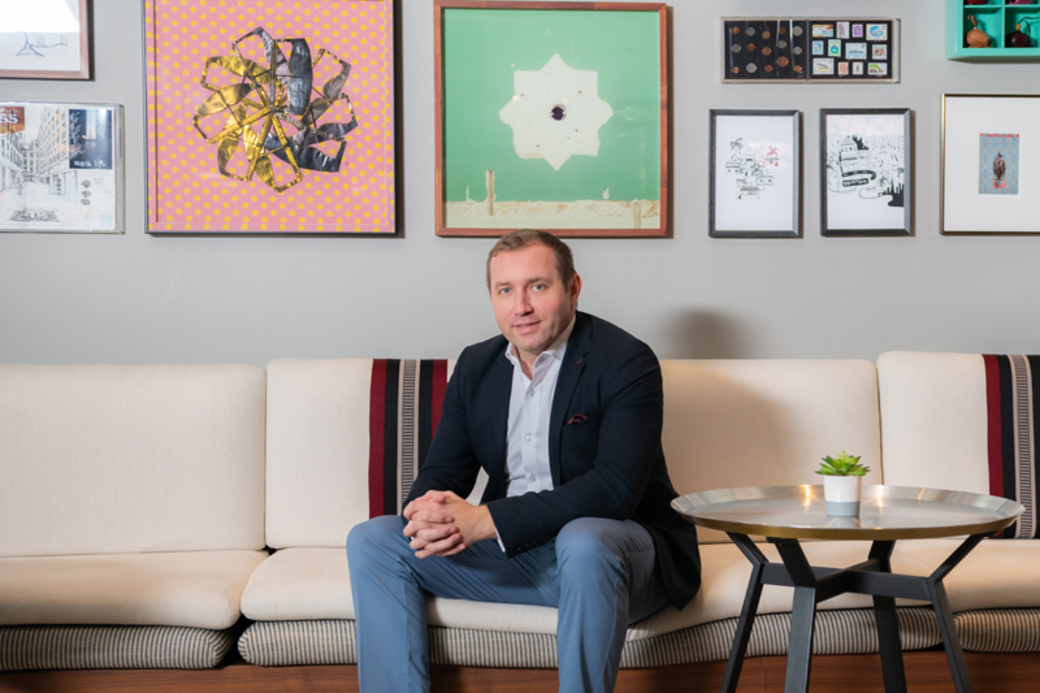 Paul Bridger
In addition to being more affordable than renting an apartment, the Rove long-term stays have extra elements that appeal to a diverse audience. With benefits such as housekeeping services, no utility and internet bills, a self-service laundromat, and free parking – local residents searching for fuss-free accommodation can find their perfect match. Another highlight of our offering is that we provide no commitments, which is ideal for guests who aren't looking to engage in long-term contracts. And, if required, Rovers can renew every month.
Rove Hotels have great coworking spaces, which attract young professionals and freelancers who can live and work in the hotels while enjoying all the convenient amenities, like a 24-hour supermarket and free WiFi, as well as leisure facilities, including PlayStation Corner, on-site games such as foosball, table tennis, and more.
There are several factors that have contributed to the huge success of our long-term stays. At Rove Hotels, we offer great value with outstanding monthly rates, starting at just AED2,999 all inclusive, and more flexibility to avoid the lengthy yearly contracts that people aren't looking for at the moment. The rates provided are already inclusive of all utility bills, high speed internet, housekeeping, and access to the swimming pool and our 24-hour gym, so there are no surprises and it allows guests to budget perfectly for their accommodation costs, something important at times of uncertainty.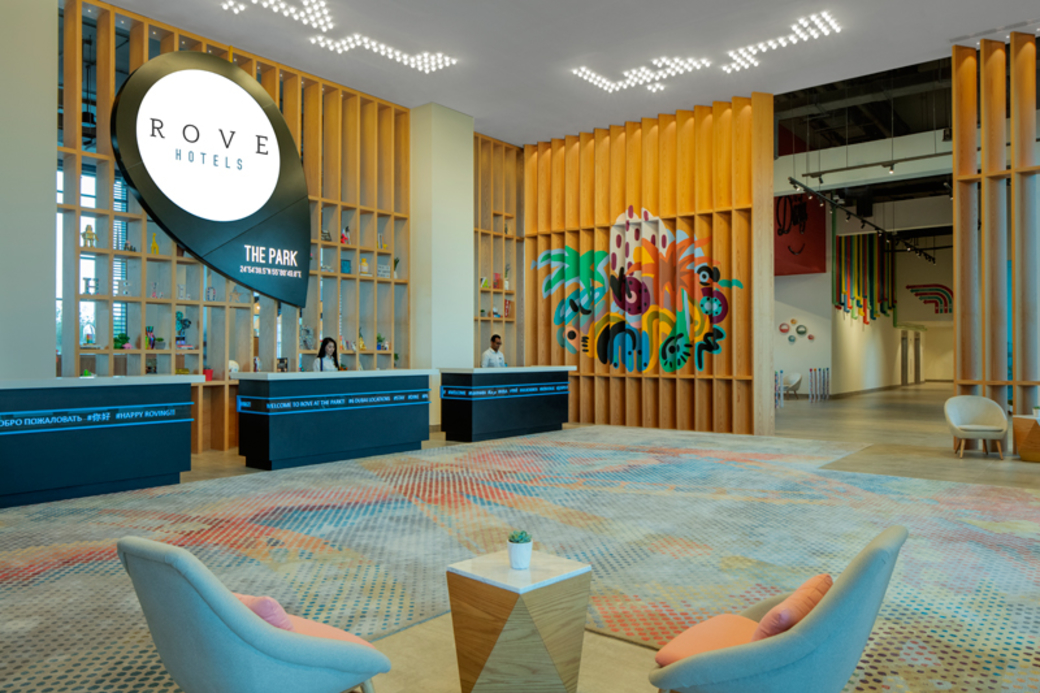 Rove has lots of facilities
Additionally, we offer a variety of convenient facilities for long stay guests, such as a self-service laundromat, a 24-hour supermarket and co-working spaces.
We ensure our guests are given excellent value for money while also providing them with high safety standards. In fact, Bureau Veritas, a world leader in testing, inspection, and certification (TIC) services, named Rove Hotels the first mid-scale brand in Dubai to receive its SAFEGUARD Label. This certification means that all guests can be reassured that Rove Hotels have full compliance under global safety, hygiene, and cleaning requirements.
So far, it's been really positive. We've had many Rovers with us for the last 12 months, and the numbers keep growing every month. They enjoy being part of the Rove family. In fact, we've seen a community forming among our long stay guests. We see them interact and build friendships with both other guests and members of our team, which is great.
While we've offered the promotion (or similar offerings) before, and it's been quite successful, we expect to see strong demand for long-term hotel stays post COVID-19, as people continue to look for flexibility, and more people will be working remotely.
Stuart Birkwood, Radisson RED Dubai Silicon Oasis Curator
It was always in the plan for us to introduce long-term stays, RED is all about community and as the first Radisson RED globally to also operate apartments we wanted to launch with a bang. Our hotel opened its doors in February this year, and we decided to push ahead and open our cool branded apartments in May as planned. To some the timing may have been tricky, but actually it allowed us to offer something unique to the area. We found quite quickly that there was a big demand for this type of product.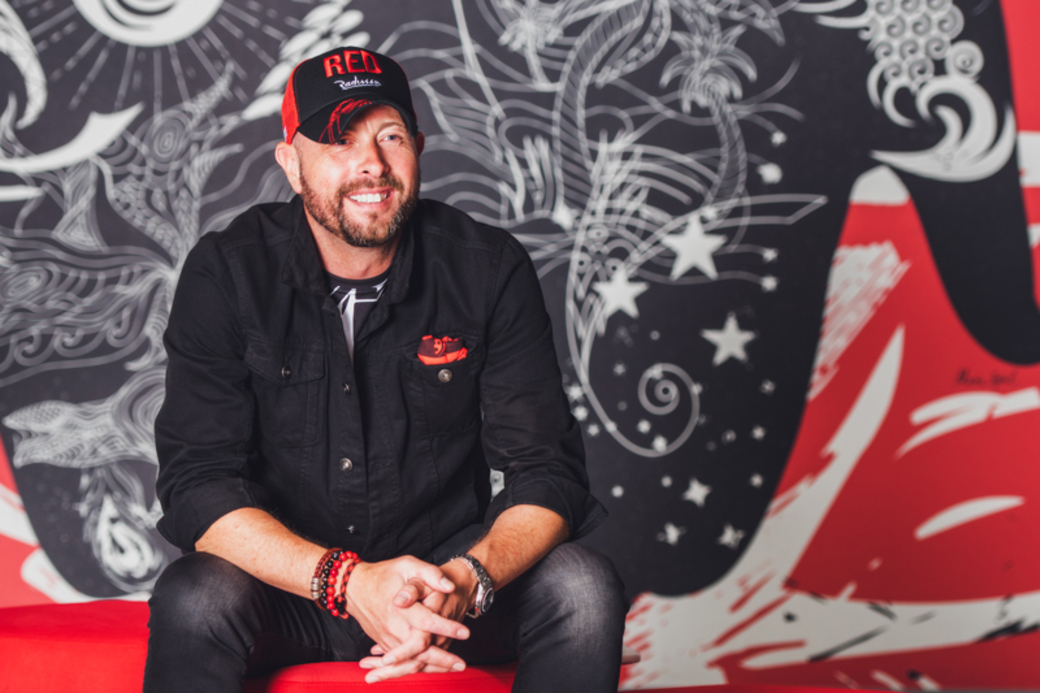 Stuart Birkwood
A whole spectrum of people are booking – singles, couples, families, pets… and stays vary from a week to a year. I think our location is key, especially for commuters. We're really close to major road networks between the emirates so that's great for people looking for a base for work. Being part of the new Dubai Digital Park is also attractive. There's a lot coming up in this area and I think for families in particular, that's great. Our guests all receive 20 percent off in our bars, so that's been popular with our residents. It helps create that touch of community we strive for.
It's simple and easy. No fuss, no DEWA, no furniture shopping… And with a bar, pool, restaurant and terrace all on your doorstep. I think the last few months have changed people's behaviour or priorities. We can see that simplicity, flexibility and peace of mind are on the top of the list. One of our highest priorities at Radisson Hotel Group is the continued health, safety and security of our guests, team members, and business partners, which is why we recently launched the Radisson Hotels Safety Protocol, a new program of in-depth cleanliness and disinfection procedures, in partnership with SGS, the world's leading inspection, verification, testing and certification company On the other hand for those who might not be sure of their future plans yet, we offer a great solution. We've had quite a few guests extend their stay now that things have opened up in Dubai and are returning to a new normal.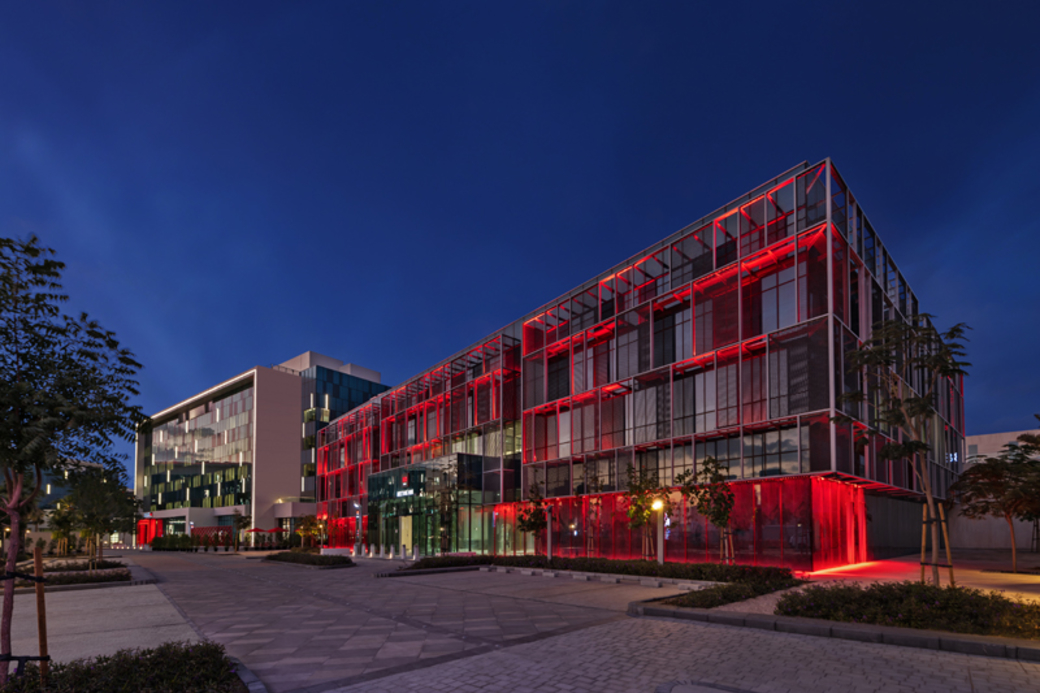 Radisson RED in Dubai
Feedback has been spectacular – especially from those with pets. Our guests love the relaxed style of RED and community atmosphere. It's been really great getting to know some of our regular residents and helping them settle in. We've got a really friendly team here. It's important to us that our guests don't just feel like they are living in a hotel, we want them to feel that the space is theirs and we're just friendly neighbours. But with the benefits of having a whole team ready to help you when you need. RED has such a unique design, and we're really lucky to have worked with some amazing local artists. But without people it's just a name above the door. It's been great to see our residents really connect with the RED atmosphere.
Dubai has always been transient, but I think the effects of COVID-19 will have a lasting impact on mindset for those coming to work here either for a few weeks or up to a year. People are looking for a flexible approach that gives them peace of mind and less contractual hurdles to jump through and most of all safety. I think we will see a real shift in behaviour.
Elie Jawich, Director of sales and marketing, Mövenpick Hotel Jumeirah Lakes Towers
Our long-term stays solutions were introduced in response to market needs. When the pandemic hit, we saw an increase in demand from residents and visitors looking for flexible solutions for their stays.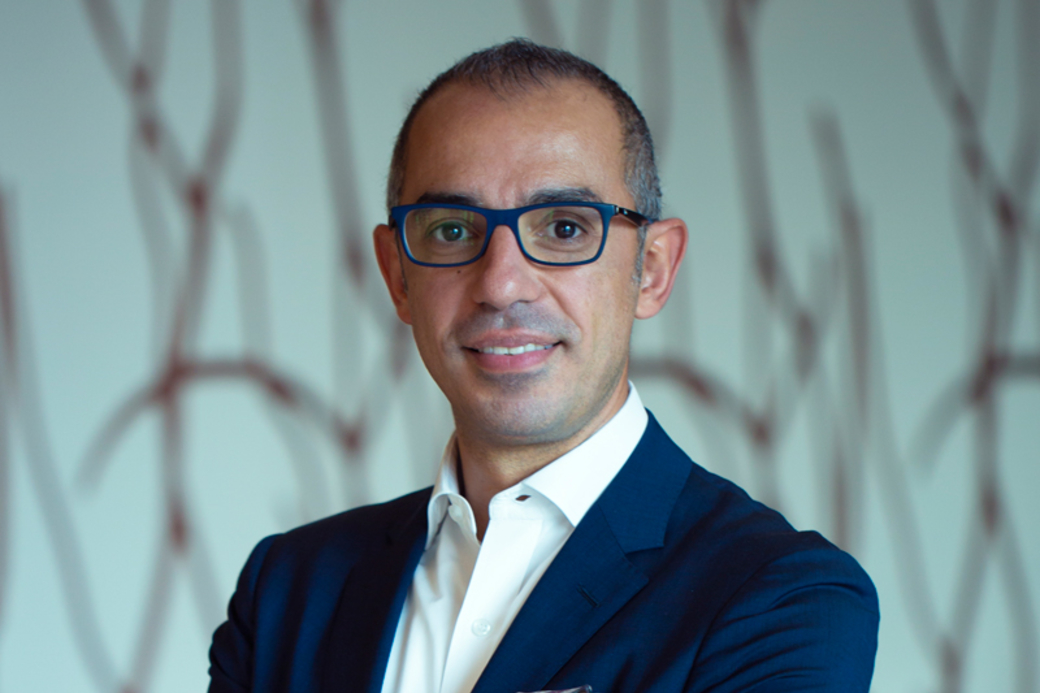 Elie Jawich
Our packages offer unmatched flexibility and benefits such as a membership to RIVA Beach club, discounts at UBK, housekeeping services, laundry and much more. This helps maintain a positive cash flow for guests by eliminating the need to pay for deposits, utilities, and cleaning services and suchlike.
We've seen people book who are residents in transitional phases and visitors that were looking for temporary accommodations until they made their ways back home. Long-stays are less complex versus lease agreements. Another aspect would be the comfort and safety of a hotel stay – hotels in the UAE follow extremely stringent hygiene standards similar to hospital-grade ones. Our property follows the groundbreaking 'ALL Safe' programme that was developed by Accor in partnership with hygiene solutions specialist Bureau Veritas. This programme includes tailor-made hygiene protocols and standards for the hotel to ensure the safety and well-being of all our guests and staff. This puts the guests' mind at ease.
Feedback has been very positive and since the launch of the promotion we've seen significant interest – that could also be an indication that guests prefer more lenient terms of stay and zero penalties for cancellations. From our in-house guests, they appreciate the minimum touch-point approach we've adapted. This includes digital menus for all our restaurants, in-room dining and minibar. We've also launched a hotel-wide WhatsApp channel where the guest can communicate with guests services at any given time via a simple message.
Our strategies previously did not include long-stays, they focused mainly on corporate and leisure business. Post-COVID, the market needs to adopt a different approach to drive business, now there is a big focus on less complex deals and long stay solutions. The road to recovery has surely begun.
Before the hotel re-opening, we saw an influx of residents to our F&B outlets – which have been steadily recovering since May. Moreso, Dubai's re-opening campaign is powerful and we are very optimistic that the leisure business will tremendously improve.