Market update: Bahrain's resurgence in the hotel market
Hotelier Middle East explores the opportunities and challenges of the Bahrain market
While many Middle Eastern markets recorded a decline in revenue per available room (RevPAR) during the first half of 2019, Bahrain was one of the standout countries that "broke records" for average hotel rates.
According to data from STR, hotel properties in Bahrain's capital city Manama recorded their "first Q1 increase in RevPAR since 2014." Manama recorded a 12.5% hike in occupancy levels taking the total to 58.4%, while average room rates (ADR) rose by 1.6% and RevPAR increased by 14.3%.
According to analysts, March was "the best month of the quarter" with a 17.4% rise in occupancy and a 5.5% lift in ADR, which resulted in a 23.8% jump in RevPAR. So what attributed to the sudden jump in performance? Colliers International's head of hotels for the MENA region Christopher Lund told Hotelier Middle East that the demand in March was largely attributed to the Formula 1 Grand Prix, as well as tourism infrastructure investments.
Did you like this story?
Click here for more
"Bahrain has seen a phenomenal start to 2019," said Lund. "Continuous investments in tourism infrastructure is expected to increase Bahrain's visibility on the global map as well as have a positive impact on the overall hospitality market."
Strong tourism statistics during the first quarter of 2019 also prompted the Bahrain Tourism and Exhibitions Authority (BTEA) to announce that 22 hotels would be opening in the country during the next four years.
Announced by BTEA's CEO Shaikh Khaled bin Humood Al Khalifa, the move is part of the organisation's commitment to "distinguish" Bahrain from other countries in the region.
Citing BTEA's preliminary data for Q1 2019, Shaikh Khalid said the performance of the tourism sector continued to improve, with inbound tourists increasing to 3.2 million, a 3.1% rise compared to the same period last year.
International arrivals reached 3.5 million, a 3.1% increase from last year. Other data showed that five-star hotel occupancy rates jumped 53% compared to 50% during the same period last year. Four-star hotels occupancy reached 46% compared to 42%.
But it's not always been rosy for Bahrain, as revealed by Swiss-Belhotel International's SVP operations and development for the Middle East, Africa and India, Laurent Voivenel, who said Bahrain was the worst hit among the Gulf countries for RevPAR during 2017-2018. "Considering the period of the last 12 months with three quarters in 2018 and Q1 of 2019, the Manama and Bahrain market has made a tremendous come back with an upswing in RevPAR which comes as a relief," said Voivenel.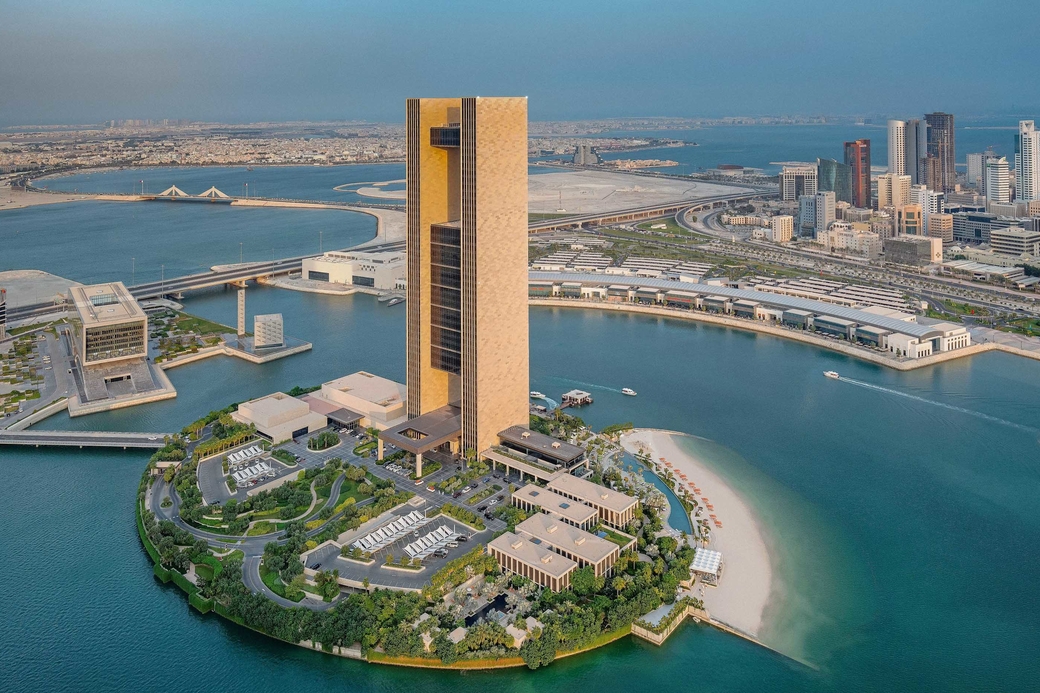 Who are the new operators?
Bahrain is expected to see a surge of new openings during 2019 with more than 3,600 branded keys set to be introduced by 2023. The operators include Hilton Worldwide, The Address Hotels & Resorts and Shangri-La.
With a number of hotel openings announced in the Kingdom, TRI Consulting's Yani Eftimov predicted that Bahrain would target the premium hotel segment and the luxury hotel room supply would more than double by 2023.
Among the latest five-star properties set to open in Bahrain is the Harbour Row Hotel, which is part of the H Hospitality Collection group.
The agreement was made between H Hospitality Collection and GFH Financial Group, which will mark the hotel management group's first entry into the country.
H Hospitality Collection CEO Claudio Capaccioli said operating the property in Bahrain was a "significant step" in its GCC expansion strategy.
Commenting on the hotel construction pipeline, Sofitel Bahrain's director of sales and marketing Emre Kiraczi said: "Since 2017, Bahrain has had a development pipeline of over 180 which includes some luxury brands such as Fairmont as well as mid-scale and eco developments."
He added that Bahrain has a variation of three and four star hotels that are locally, as well as internally branded, but revealed there was a gap in the market for beach front leisure developments in the mid-scale segment.
"The country is currently developing further infrastructure for more public as well as private recreational facilities which can be utilised by hotels," Kiraczi added.
"There seems to be a huge focus to generate growth in the international leisure segment. Various charter operators from Germany, as well as Slovakia and Czech Republic, are showing interest to operate in Bahrain."
The observation from Kiraczi was echoed by Bahrain's Economic Development Board director Ali Murtaza during an exclusive interview with Hotelier Middle East at the Arabian Hotel Investment Conference (AHIC) in Ras Al Khaimah, earlier this year.
Murtaza said the reason behind the need for more midscale hotels in the Bahrain was due to GCC consumers having less "leisure spends caused by recent, region-wide changes to oil prices and the removal of subsidies which has resulted in an increase in utility bills."
Despite the reduction in spending power, Murtaza said that consumers, who are mainly Saudis, are still visiting Bahrain but are now seeking less expensive accommodation.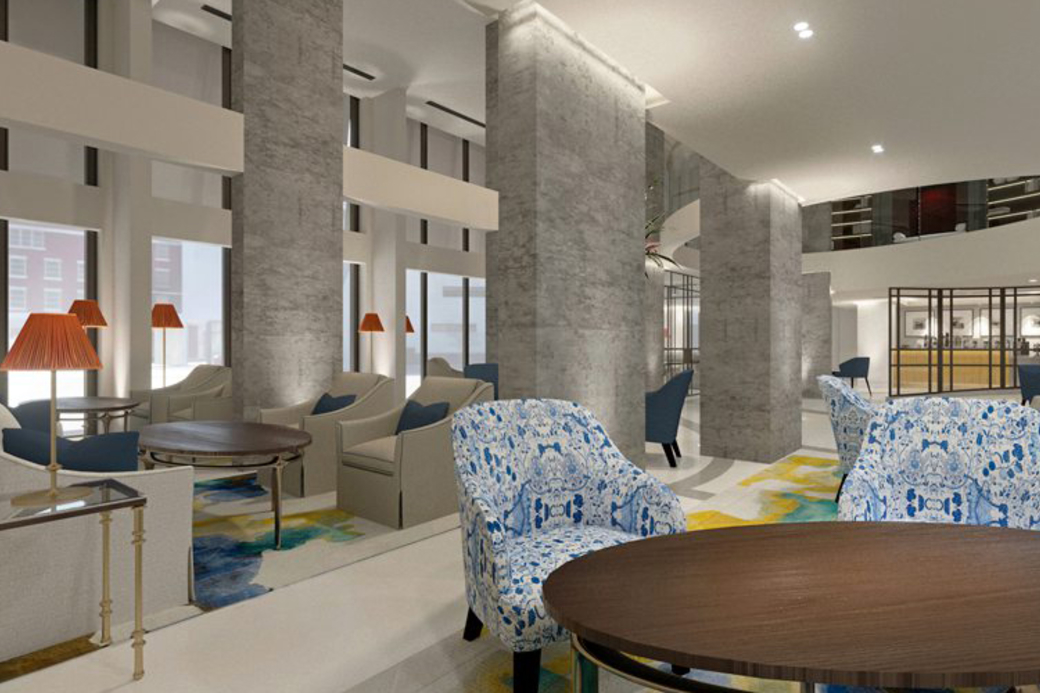 Future Outlook
While the immediate future remains bright for Bahrain's hospitality sector, questions will be raised whether the market can sustain its performance.
TRI Consulting's Yani Eftimov predicted Bahrain's tourism market to remain positive as the country focuses on attracting new source markets across Europe and Asia, as well as plans for a potential second airport by 2034.
"There are numerous tourism and mixed-use projects under development which are projected to give further impetus to the development of Bahrain's tourism market," added Eftimov.
"Total hotel establishment room inventory is forecast to grow 31% by 2023, subject to materialisation rates, with an estimated 89.5% of future supply falling into the upscale-to-luxury bracket."
Bahrain Sofitel's Kiraczi echoed Efitmov's outlook on the market and predicted that hotel supply will only continue to grow.
"In line with growing supply and increasing visibility and awareness, substantial increase in the amount of operators promoting Bahrain as an ultimate destination is expected," said Kiraczi.
"With the growing hotel supply, it may only impact the industry positively. There would be collective efforts from everyone involved from within the industry to boost the international tourist arrivals to Bahrain."
With so much tourism investment and a host of hotel pipelines, hoteliers are anticipating a promising prospect for Bahrain's future.