Marriott inks deal for €200m private island in Bodrum, Turkey
The Ritz-Carlton Residences, Bodrum will open next year
Aksoy Holdings has signed an agreement with Marriott International to brand its 126,000 sqm Epique Island in Bodrum, Turkey. The Ritz-Carlton Residences, Bodrum will becomes Marriott's first stand-alone branded residences in MEA when it opens next year.
Featuring 74 private villas, Epique Island was first developed in 2014 with an investment of €200 million and has since generated 6,000 jobs.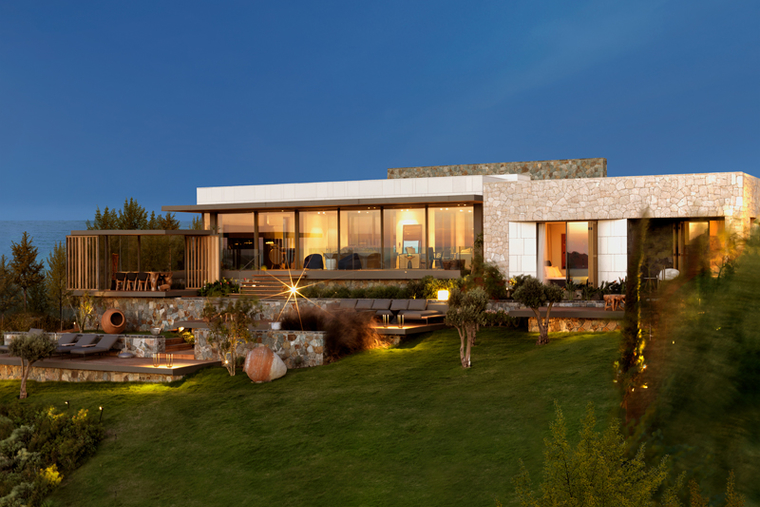 Aksoy Holding CEO & vice chairmain Batu Aksoy said: "In the past six years, Epique Island has established itself as a high value-added tourism and real estate project, meticulously developed by Aksoy Holding. I believe that the project opened a new chapter in the Turkish hospitality industry. Designed to align with the architectural and environmental characteristics of Bodrum, our project received the appreciation of The Ritz-Carlton Residences thanks to its unique concept and exemplary socio-economic conversion. Following a comprehensive due diligence process on architectural design, environmental compliance, respect to nature, sustainability and aesthetics, Marriott International found Epique Island as the perfect fit for The Ritz-Carlton Residences."
"We are extremely proud to bring the world's leading luxury hospitality brand to this unique island, especially in the time of pandemic.  We believe this will contribute to our nation's high value-added tourism revenues and further enhance global confidence in the future of Turkish tourism," added Aksoy.
The 74 villas offer living around the Aegean Sea, with a private beach, community pool, natural ponds, a restaurant, a fitness centre, spa and MICE facilities. The project has been designed by South Africa's SAOTA, a well-respected architecture firm.
Marriott International area VP of luxury in Eastern Europe, Gulf, Levant & Pakistan Şafak Güvenç concluded: "We are excited to work with Aksoy Holding to open our first stand-alone branded residence project across Europe, Middle East and Africa. The Ritz-Carlton Residences are synonymous with luxury living and is the perfect fit for such a unique development.  This deal also illustrates our commitment to Turkey and further diversifies our portfolio in the country."