Checking out the Four Seasons Safari Lodge Serengeti, Tanzania
This resort sits within the Serengeti National Park
This resort, nestled in the Serengeti National Park has 77 secluded guest rooms in the lodge. They are scheduled to open in September, but until then there's the chance to book a private villa experience in one of the property's five free-standing villas.
The villas
The lodge is home to five free-standing pool villas, two with one bedroom, two with two bedrooms and a Presidential Villa that has three bedrooms and can fit six adults or four adults and two children. The Presidential Villa has a thatched roof, a private chef and an infinity pool. It also has views of an animal watering hole from its elevated position. All guests will have 24-hour butler assistance.
Safari experiences
Anyone staying in the private villas will have the choice to add as many safari excursions as they wish. From a short morning game drive into the Central Serengeti, where big cats are often found along the banks of the Seronera River and the scenery is punctuated by herds of elephants, giraffes, and buffalo, to a full-day adventure to the Moru Kopjes or Ngorongoro Crater, where sightings of the elusive black rhino are possible, an expert driver guide will be on hand to share educational insights about every animal seen.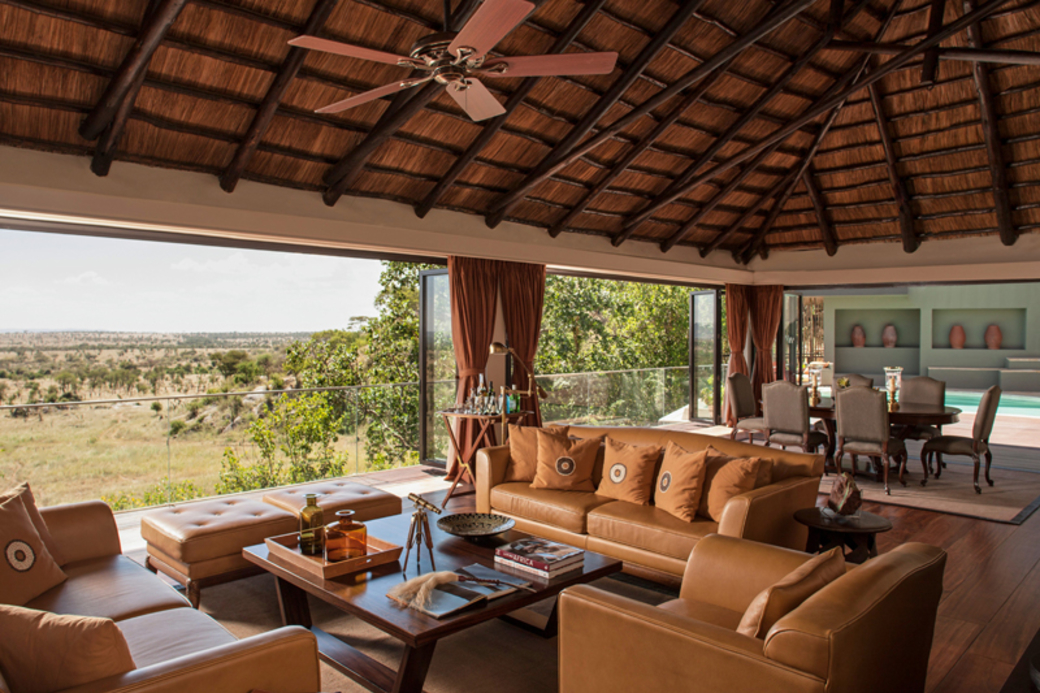 Food for thought
The Lodge's restaurants will be closed in August but meals may be ordered for delivery to the villa and a choice of location dining will be available, including a barbecue bush dinner and a poolside dinner at Maji. Meal timings and menus will be fully customisable through a daily meeting with the Lodge's chef. In-villa mini bars will also be customised to guest preferences.