The region's hospitality leaders reveal how they're on the road to recovery
We speak to experts about how the industry is getting back to business
Though restrictions imposed on hotel properties and travellers are easing, it's safe to say that recovery won't happen overnight. As part of their phased approach, both the Dubai Government and Federal Authorities have put in place immediate relief measures to support the travel and tourism industry and aim to continue incentivising recovery by ensuring all measures are in place for safe travel. 
Dubai Tourism director general, HE Helal Al Marri outlined recovery plans last month and assured that Dubai Tourism is working with all relevant bilateral organisations to have a coordinated approach to the gradual re-opening of markets, as well as with Emirates, Flydubai, other airline partners and relevant authorities to support the planned reopening of routes.
According to Kearney Middle East principal of government and economic development Georges Assy: "International tourism has not yet recovered but extensive recovery planning efforts are underway and the re-opening of airlines indicate that the UAE is ready to re-welcome international tourists. International tourism will be sluggish initially as many countries remain in quarantine and tourists remain fearful of travelling. Initially, it will be dominated by regional tourists and essential business travel.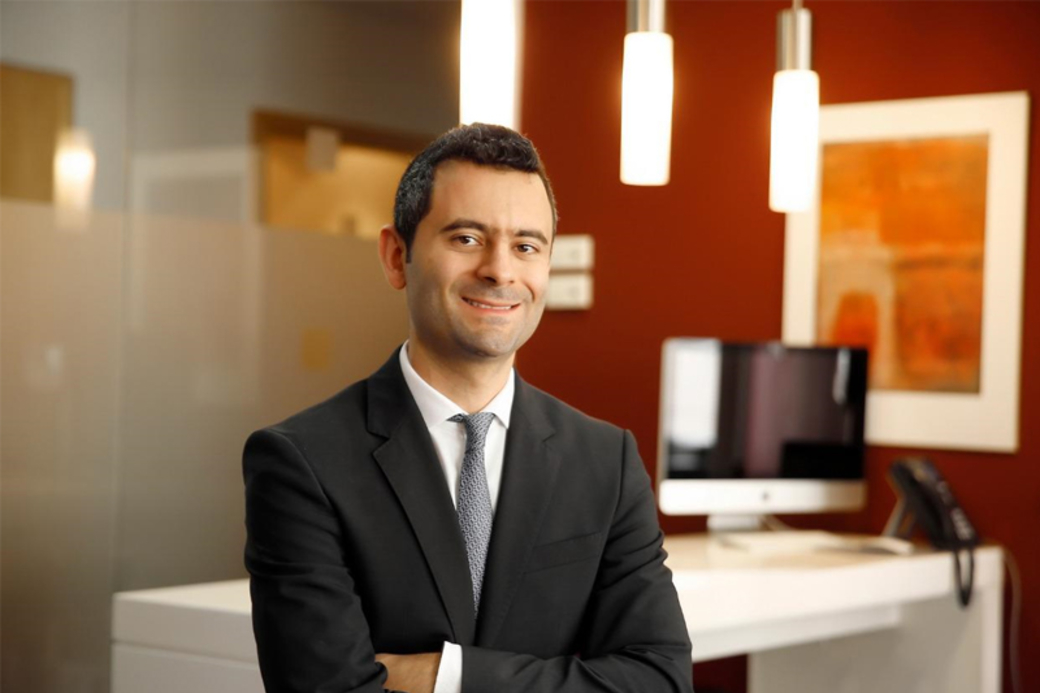 Georges Assy

Travel bubbles
A travel bubble, is an exclusive partnership between neighbouring or nearby countries that have successfully dealt with the COVID-19 pandemic within their respective borders. Also known as travel corridors, the countries involved re-establish connections between them by opening up borders and allowing people to travel freely within the zone without the need to undergo quarantine on arrival. Due to the fact that the countries involved have been able to manage the spread of the virus within their borders, the chances of travellers transmitting or contracting it within the travel bubble are very low.
Although they aren't the ideal solution, they are a step in the right direction. Already in place between Estonia, Latvia and Lithuania as well as China and South Korea, travel bubbles have provided some respite for industries that have been looking to get back to business. For the GCC and in particular the UAE, which is so heavily reliant on international tourism, this solution may provide yet another accelerated path to recovery.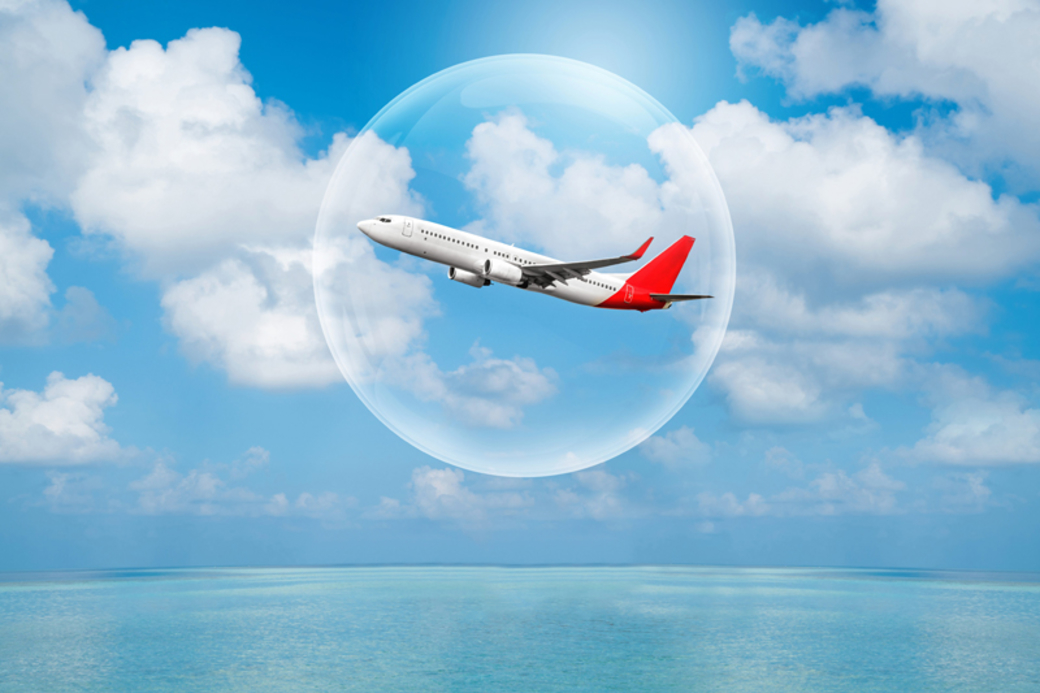 Socially distant spaces
Initial research shows that, as they begin to venture out, travellers will prioritise health and safety but, according to Samujana Villas GM John Dopere: "Nature will be another focus for travellers in search of crowd-free destinations. After this prolonged period indoors, 2021 foresees travellers wanting to visit locations known for amazing natural beauty, with a reinvigorated sense of outdoor adventure."
The Thai island of Koh Samui, where the private villa resort is based, is enveloped by jungles, rolling hills and the Gulf of Siam. As travellers dream of exotic and far-flung travel destinations from their armchairs, the team at the resort is working tirelessly to ensure that, when borders open, there is an empathetic team at the resort who understands the concerns of guests emerging from an unprecedented period of confinement and the 'headlight' anxiety that the global lockdown has instilled.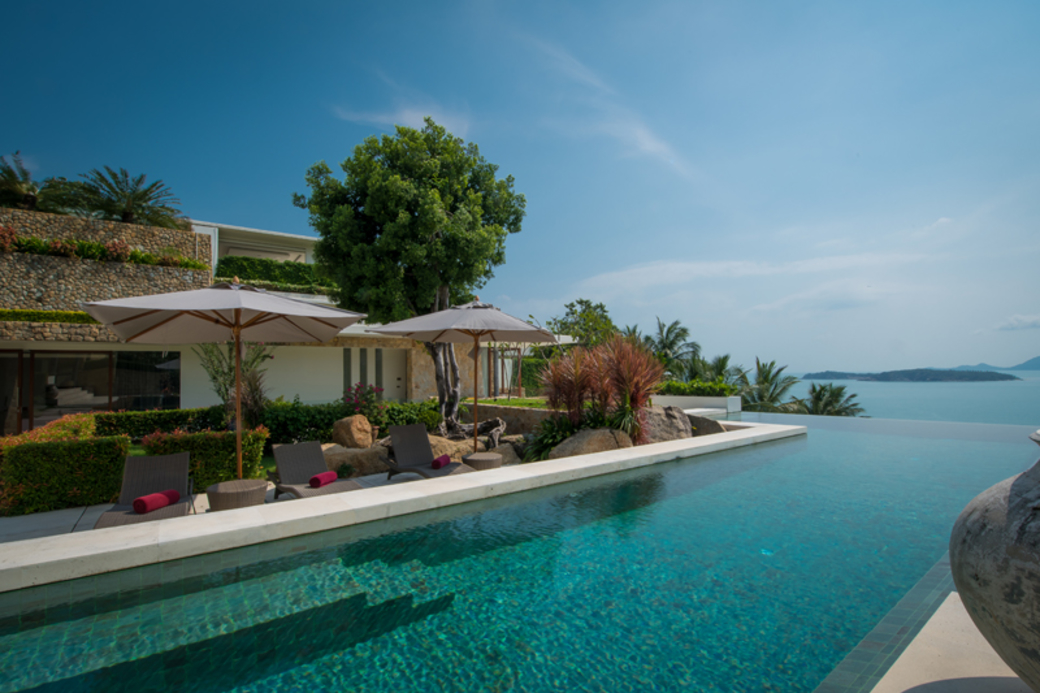 Dopere stated that he and his team are working diligently to create a healthier approach to this crisis and improve sustainability within the resort. Ras Al Khaimah Tourism Development Authority (RAKTDA) is also promoting a return to nature with its ongoing 'Shortcation' Campaign, which will run until August 31. The initiative offers guests staying for three nights or more at participating four- and five-star hotels, two complimentary passes to attractions including those on the Jais Adventure Peak and the Suwaidi Peal Farm, to introduce them to the emirate's rich culture and adventure offerings. Children aged 12 and under dine and stay for free, encouraging UAE based families to venture out and discover what the emirate has to offer. As an added incentive, guests staying three nights or more can also enter The Grand Summer Raffle for a chance to win weekly prizes.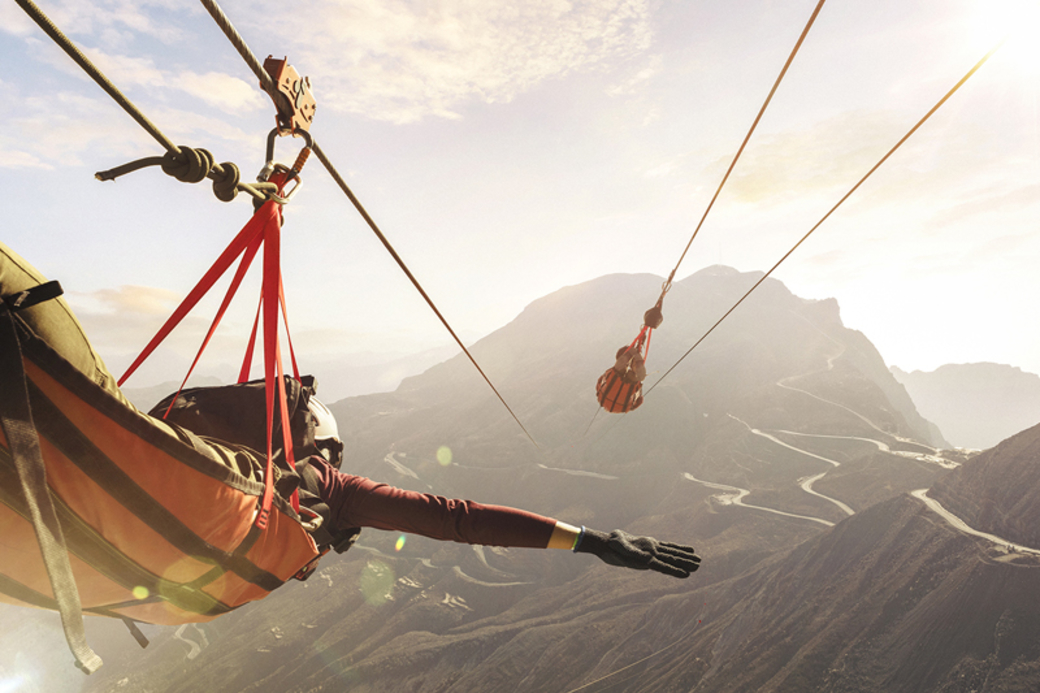 There has been a surge in demand for private villas during this time and this trend shows no signs of slowing down. While taking part in the ATM Virtual live session titled 'Will hygiene surpass price, facilities and services, in the 'new normal' hotel experience?'.
Minor Hotels VP Operations MENA Amir Golbarg said: "There is a pent up demand due to a lot of guests staying at home. They've had to cancel their travel plans for the last three to six months. However, we've seen, especially with our villa brands that a lot of guests are wanting to come back.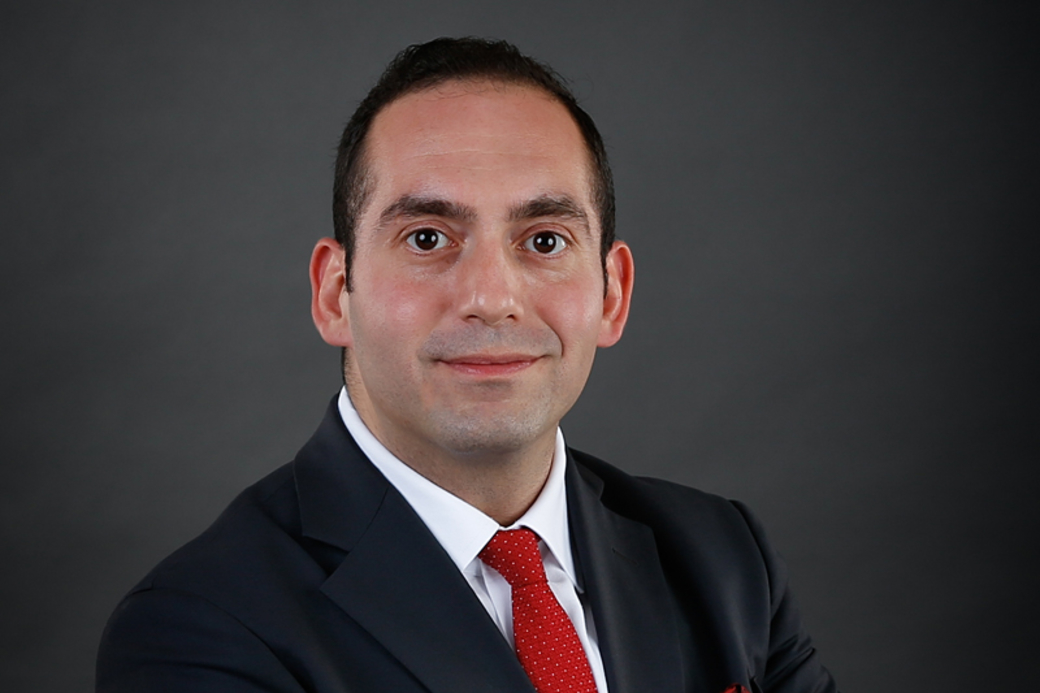 Amir Golbarg

Spending sensitivity
Discussing whether the cost of more stringent health and safety measures would be passed on to guess, Golbarg added: "I expect when the market does come back slowly into recovery in Q4 and we start seeing staycations and regional travel recovering slightly, there's going be a price war in the market. I expect that to happen across all brands. At the same time, from the trends I'm seeing at the moment at some of our properties over the last few weeks where we've seen a good surge in demand and price hasn't been the first priority. The first priority is, that guests are assured that health and safety measures are in place and that we have the offerings which are suited to the current situation. Our villa products have been absolutely fantastic for that, because they provide an automated social distancing. We are able to give guests a contactless and seamless experience.
"We have to be wary of the fact there has been in economic displacement and we as hoteliers, have to adapt to that as well. The cost of operating has gone up, with all the measures that we are putting in place including Guest Guardians (to ensure health and safety compliance at all guest touchpoints) and all the different team members that have to be in place to ensure social distancing is adhered to from check-in to check out. That all adds additional cost to the operation. Also looking at the entire supply chain that we have, that also adds cost. However, I'm already seeing with a lot of inquiries that we're getting, the guests are not calling in asking what the price is. They're actually calling to ask about all of the standards that we are maintaining."
Golbarg and other hospitality experts on the panel including Hilton senior vice president, brands and franchise operations, EMEA John Rogers agreed that price would take a back seat to health and safety.
Golbarg explained: "As we move into next year, you will start seeing that the prices will regulate themselves. And I think the guests will adopt to the new norm as much as we had to adopt to the new norm. The new norm is not necessarily a price increase, it's more a new adoption of 'how do we operate in a new market where we have to do social distancing?'. We're all adapting our management and operating structures to t the new norm of potentially having fewer guests, less mass tourism and more experiential individual travellers that that come to enjoy our resorts and destinations."
Rogers added that brand recognition will be key to recovery due to an existing sentiment of trust, saying: "Having a strong brand in the market will be really important to people because strong brands tend to be more reassuring by definition. I don't think anyone should assume that prices will go up proportionate to the cost pressure that the hotels will face as a result of having to put in these processes."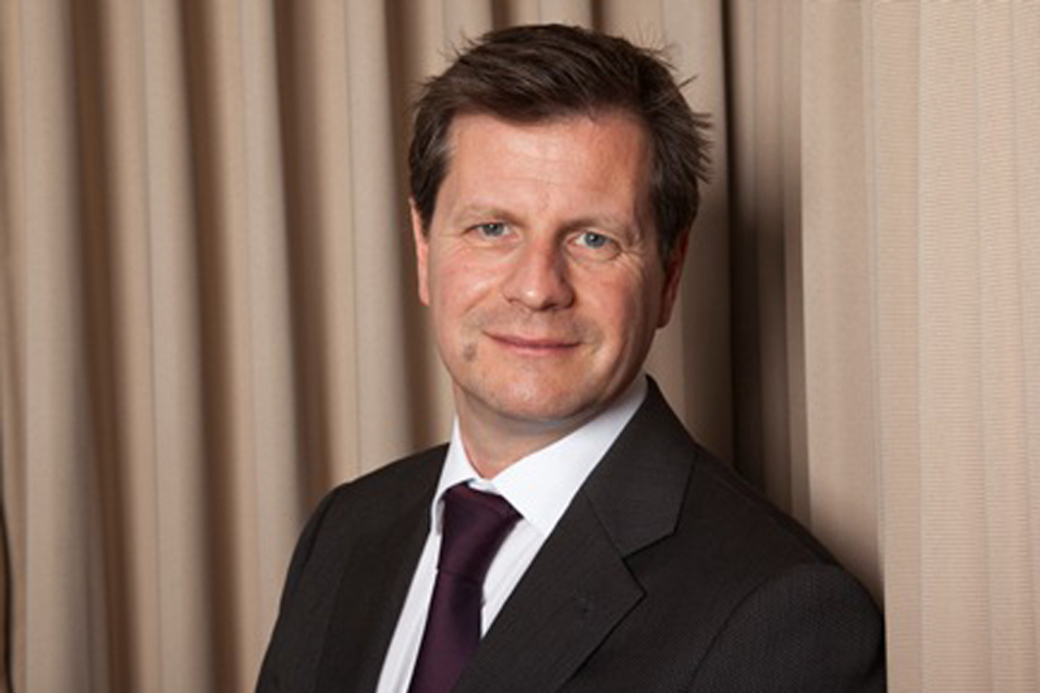 John Rogers
Contact-free connection
For years, the hospitality industry has extolled the virtues of personalisation but this notion has now become more important than ever. Golbarg explained: "I think it is all about curating experiences and curating individual guests' journeys. Creating experiences doesn't necessarily mean physical contact, it's all about individualisation. Going away from the traditional mass tourism concept and saying, 'What can I do for you as an individual or a family?' And I think that that's where we have seen a surge with a lot of the things that we've been doing. Anantara has been synonymous with experiences historically and some of the some of the offerings we have such as dining by design, which is an individual dining experience for guests in the different locations, or some of the wellness journeys and experiences, are things that we already had in play. Now, a lot of those experiences will be elevated through technology.
"It is a matter of looking at how we cleverly create these experiences from a contact-less concierge service to having the entire journey curated and created prior to arrival and when they're in the in house with us. Guests don't necessarily want to be masked and grouped with everyone else. They would rather have private dining experience on the terrace."
The wellness offering is also key to brands like Anantara. Golbarg sees this as a growing sector in the region. He said: "We have an extensive programme within the wellness space but historically in the Middle East, wellness has not yet reached the level it should. With all of the personalised experiences, you're going to see more and more journeys being created, where guests say 'Well, my immune system, my health and wellbeing are tied in with some nice culinary journeys' and all of that can be done with technologically without being physically in contact. Again, experiences are about feelings and emotions. It's not about physically being face-to-face with the person. We saw it actually when, when we were relaunching the available experiences. Traditionally, if you look at what we call the classic luxury villa with the butler, the concept is very guest facing. You would have a butler with you who would be creating the journeys with you and curating everything. Now, the guest doesn't want that. The guest wants to know that if they need something, you're there, if they don't, you're not visible. That's where digital applications and technology come in to aid in curating experiences for individuals. Moving forward, there's going to be a shift more and more into that direction and into that space."
Looking ahead
Moving forward, Kearney Middle East's Georges Assy provided some insight into what the industry can expect in the coming months: "In the UAE, domestic tourism has been quick to pick up as the situation has eased, with domestic tourism in Abu Dhabi increasing from 20% to 43%, and the domestic tourism in Dubai increasing from 19% to 36% in January to March. This has been dominated by families and groups seeking luxury 'staycations' in hotel resorts, villas, and high-end properties that offer relaxing and entertainment facilities for example, pools, beaches and other outdoor activities."
According to Assy, the main factors will determine the rate of recovery are the extent to which COVID-19 is contained in the region/country and its source markets, the ability of the international tourism businesses to survive, the ability to spur domestic tourism as an interim solution and the success of the government's efforts to recover the sector.
In terms of a recovery timeline, Assy explained: "The forecasts for global and GCC's tourism sector for the rest of the year anticipate a 30% to 70% decline in international tourist arrivals in the region. Due to these forecasts, we do not anticipate international tourism indicators to return to normal in 2020. The good news is that the tourism sector has proven resilient in the face of previous pandemics and has typically rebounded to pre-crisis levels within a year from the point of recovery (however, given the unprecedented nature of COVID-19, this timeframe should be interpreted with caution). Though the domestic tourism sector indicates towards returning to normal much sooner."
We may not see the desired recovery this year but the outlook for the coming months is positive with consumer demand, industry compliance and government support all in place to help the hospitality industry get back on its feet.