Five things you didn't know about Radisson Red Dubai Silicon Oasis
The property is one of Dubai's newest lifestyle hotels
1. It's pet friendly. The hotel, which launched in February this year, also welcomes pets. While guests are relaxing, their pets can be given beverages or even ice cream for dogs by Hugo and Celine UAE.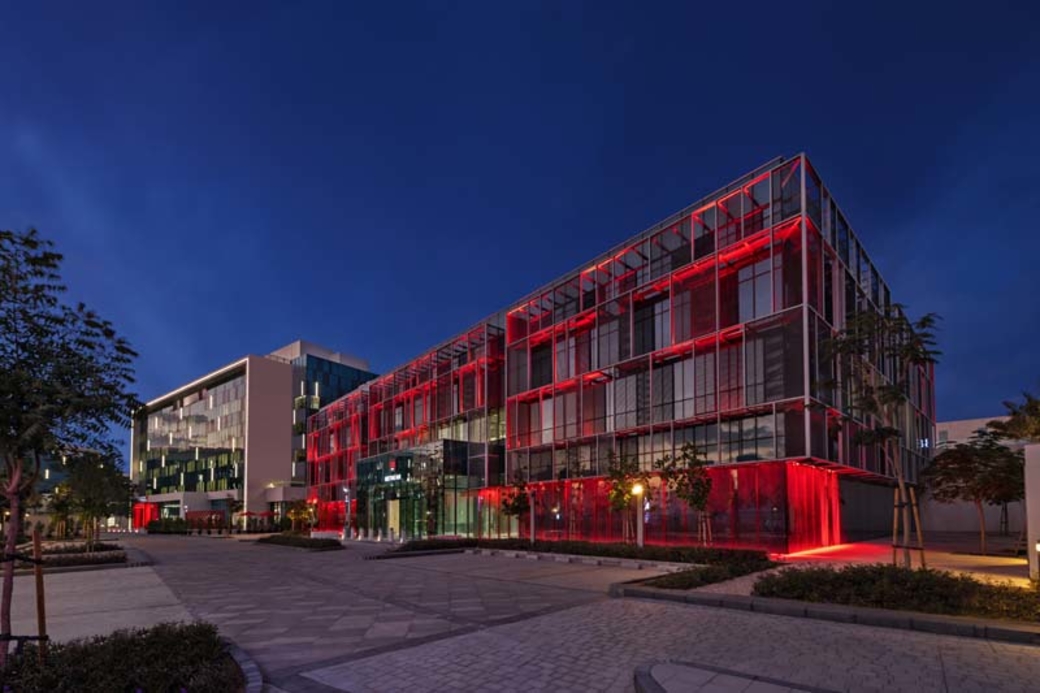 2. It has a rooftop pool. The hotel offers "Lazy Loungers" packages to non-hotel guests, with sundowner offers from 4pm.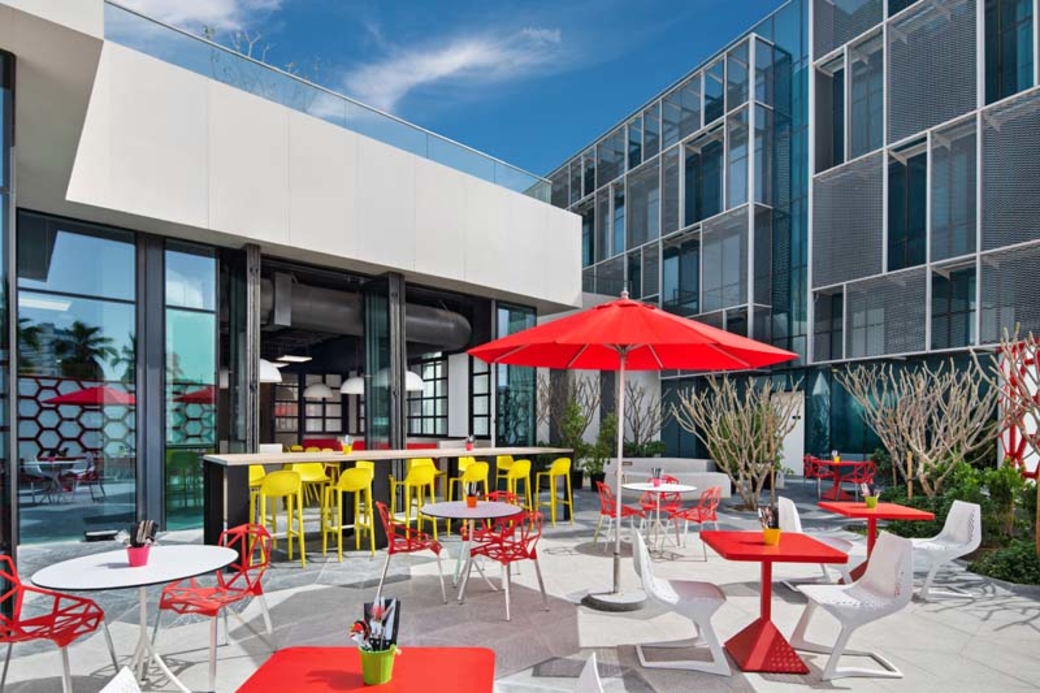 3. It's the first of its kind in the Middle East. RED stands as Radisson's lifestyle brand, aimed at millennial travelers. With only eight properties worldwide, the Dubai hotel joins the likes of Cape Town and Glasgow with RED properties.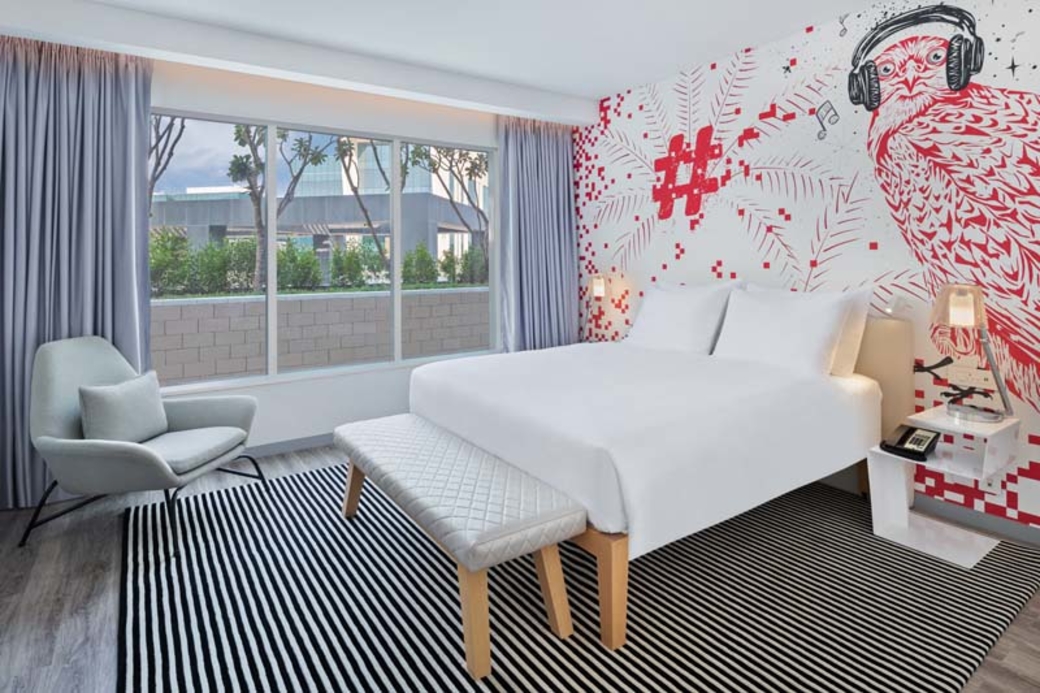 4. It's filled with bespoke local art. All the hotels wallpaper has been designed by locally based artists and symbolises Dubai's heritage and modern culture. There's even a giant red falcon wearing headphones guarding the front door.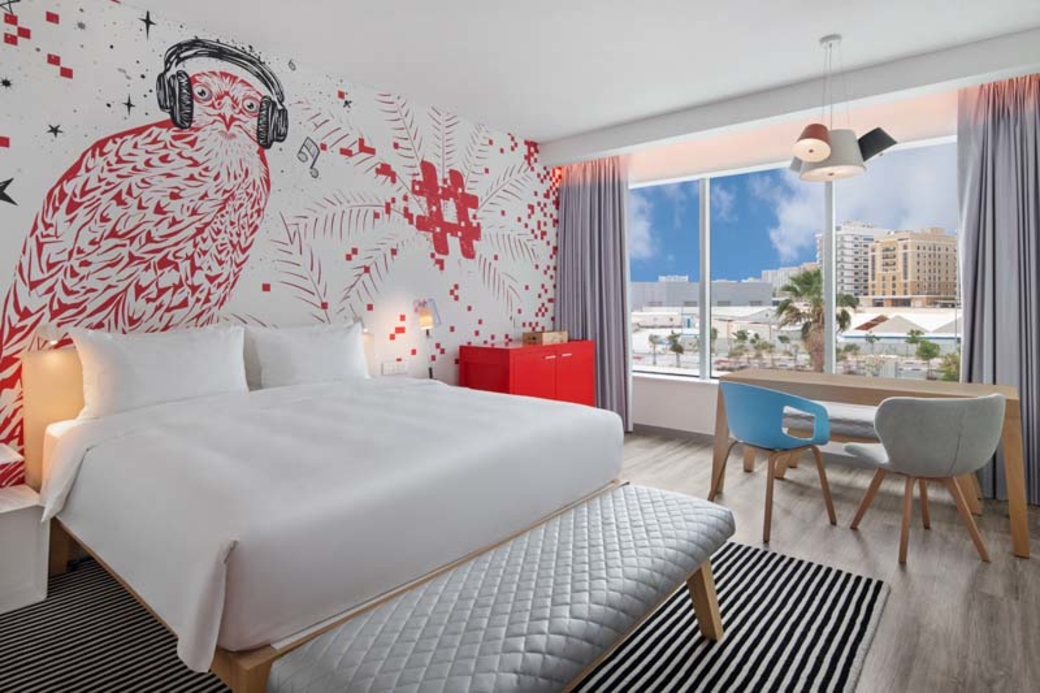 5. It has a daily happy hour. From 4pm to 7pm daily, the hotel offers 50% off drinks in both its bars. RED Roof has sundowners' packages, while OUIBar + Terrace has indoor and outdoor seating.