Report: UAE domestic travel set to rise
Data from Sojern shows local holidays may become more popular
COVID-19 has taught the hospitality industry in the UAE many lessons, one of them being that it's impossible to predict the future. Data from
Sojern
however suggests that the future of hospitality could be far closer to home. 
In its latest insight on travel, published May 11, Sojern recorded that UAE domestic travel intent has overtaken international in recent months by a considerable margin. From January to May, domestic origin hotel searches have dropped by 24.8% but this is set against a 66.5% drop for international origin searches. In the same time frame, domestic bookings have dropped by 33.4% compared to 70.5% for international hotels.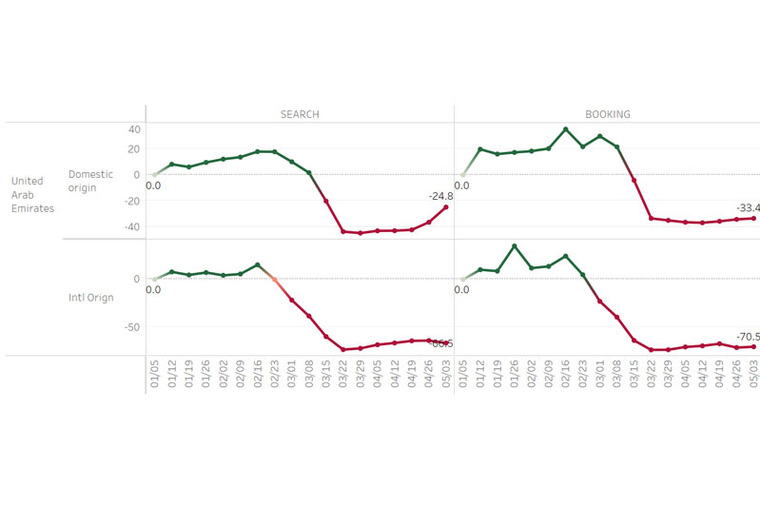 Similarly, domestic business travel intent in the UAE has been steadily growing. Looking over the last 14 days, domestic business travel interest has grown by 17% in Dubai compared to 2019 and 43% in Abu Dhabi. 
Sojern's report explained: "As facilities begin to reopen we continue to see domestic travel regaining strength. The pent-up demand for travel, combined with the relaxation of some lockdown measures in the region, has meant people are booking their local trips with less notice."
According to the World Health Organisation, the UAE currently has 18,198 confirmed cases of COVID-19.