Etihad Airways announces daily repatriation flights
Citizens will be returned to Amsterdam, Melbourne, Seoul, Singapore, Manila and Jakarta
Abu Dhabi's Etihad Airways has announced its updated schedule for daily repatriation flights around the world.
The UAE carrier will be returning citizens stranded due to COVID-19 restrictions. The flights out of Abu Dhabi will also support the UAE Food Security Programme by utilising the belly-hold capacity of the aircraft for vital cargo.
The flights are as follows: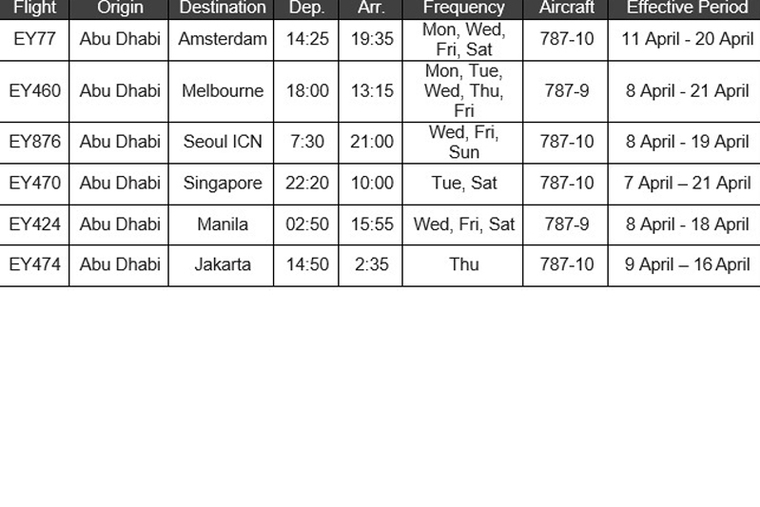 Though passenger flights in the UAE have been temporarily halted, Etihad, Emirates Airline and other carriers in the country have been granted permission to operate select repatriation flights, either returning tourists in the UAE to their home countries or repatriating Emiratis back to the UAE.
Government authorities announced recently that airlines had returned close to 2,000 nationals home, completing more than 30 repatriation missions.