Market Update: Ras Al Khaimah
According to STR Global, Ras Al Khaimah's performance in both occupancy and ADR has remained stable over the past three years
While its neighbouring emirates have gone down the route of building the types of luxury properties that have become a trademark of this region, Ras Al Khaimah is standing out by going off the beaten path. The diversity of its attractions, namely 7,000 years of heritage and culture, 64km of pristine beaches and the highest mountains in the country, appeal to a wide range of both international and domestic travellers.
Strong foundation
Over the past year, Ras Al Khaimah received a record number of 1.12 million visitors, greatly exceeding forecasted numbers.
Speaking about the emirate's hospitality sector, Citymax Hotel Ras Al Khaimah general manager Ahmad Taher said: "Ras Al Khaimah's hospitality market continues to show great signs of strength and growth, offering great potential to investors due to the significant rise in the number of international and domestic visitors, and commendable growth in hotel performance across many metrics over the last few years."
A lot of effort has gone into promoting the emirate as a destination. Ras Al Khaimah Tourism Development Authority (RAKTDA) CEO Raki Phillips explained: "Last year's market performance was very positive. Arrivals to the emirate were up almost 4% to 1.12 million in comparison to 2018. We conducted over 122 Fam Trips, participated in 20 exhibitions, completed 34 roadshows across 16 countries and held 63 workshops in 12 countries to cement our market presence further."
Though Colliers Senior Manager Hotels MENA Region James Wrenn agrees that the emirate has performed well, external factors will have an impact on this year's numbers: "Ras Al Khaimah reported a steady increase in growth reaching 74.1% occupancy and an ADR of US $154. The emirate started off strong at the beginning of the year with an increase of 4.5% in occupancy YTD compared to the same period in 2019. However, with the COVID-19, there will be an impact on the market in 2020, but we are hopeful of seeing demand pick up in the latter half of the year."
Jebel Jais Flight
Taher added that, though the overall city ADR dropped by 12% last year compared to 2018, Citymax Hotel Ras Al Khaimah witnessed great success in terms of occupancy and ADR with focus on corporate and retail business. The leisure sector is also performing well. The emirate has been reporting a steady increase in growth especially among the beach resorts. Wrenn explained: "The emirate's beach resorts achieved a high ADR due to the large concentration of internationally branded five-star supply."
Phillips shed some light on Ras Al Khaimah's source markets saying: These impressive figures were driven by growth across our target markets, with visitors from Russia, India and Kazakhstan up by 13%, 10.5% and 15% respectively in comparison to 2018 figures. The upward visitor number trend was also reflected amongst other markets – footfall from Poland, for example, was up by 14%."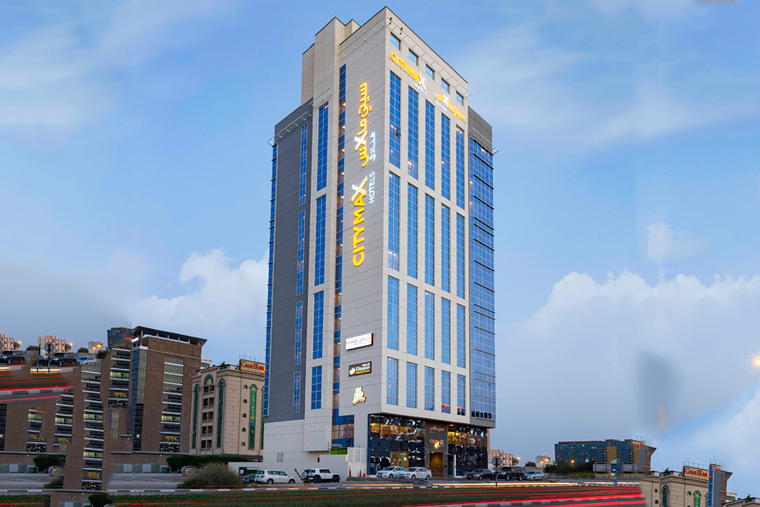 Citytmax RAK exterior
Business and leisure
Speaking about existing and emerging trends, Wrenn said: "We have seen a big focus on EWAA (Eco-tourism, Wellness, Adventure and Agritourism) tourism in Ras Al Khaimah as well as luxury desert camps. The opening of the world's longest zip line in the world in 2018, put the emirate on the map as a must visit destination for adventure enthusiasts.
Taher echoed the sentiment saying: "One of the latest trends we've seen emerging in the emirate of Ras Al Khaimah is the concept of adventure attractions, which appeals to a large segment of people. Visitors to RAK are thrilled to experience the longest zip line in the world, desert adventures as well as the great beaches.
Though natural attractions are a big draw for visitors, for Phillips it goes hand in-hand with the trend of sustainable tourism: "We reflect this ideal throughout our attractions, especially in the case of the adventure offerings at the Jais Adventure Peak. The Jais Sky Maze, Jais Sky Tour and Jebel Jais Flight are all positioned in a nonintrusive manner on the façade of the peak, allowing for guests to experience incredible thrills without disturbing the natural landscape.
"Another trend is the rise in MICE events, which we are fully equipped to meet through the dedicated provisions at Al Hamra Exhibition and Conference Centre. Ras Al Khaimah is an up and coming MICE hub in the region, proven time and time again through the hosting of major events such as the World Travel & Tourism Council Middle East & North Africa Leaders Forum and Arabian Hotel Investment Conference as well as the Belgian Travel Summit, all in 2019. We are continuing this trend into 2020 and will be hosting more internationally renowned conferences in the Emirate whereby guests can enhance their experience through the diverse offerings of Ras Al Khaimah."
Brand debuts
Ras Al Khaimah is currently in a strong development stage with more than 2,000 keys across luxury and midmarket sectors to be added in 2020. Radisson Blu Hotel Dubai Waterfront, Radisson Blu Hotel Dubai Canal View and Radisson Resort Ras Al Khaimah Al Marjan Island cluster general manager David Allan revealed: "We're opening the first Radisson Resort in the Middle East on Marjan Island in H2 2020 and are rightly very excited about it. The hotel will comprise 400 rooms with private beach access, eight F&B outlets, kid's club, ballroom and meeting rooms. We are committed to great service and hospitality and are confident that our hotel will be a welcome addition to the emirate." Looking further ahead, Phillips said that the vision for Ras Al Khaimah's hospitality sector is to develop over 12,000 rooms by 2022 to support the Emirate's wider Destination Strategy. He explained: "We are working towards this through various projects with global brands such as Marriott, Mövenpick, Sheraton, Anantara and Intercontinental amongst others.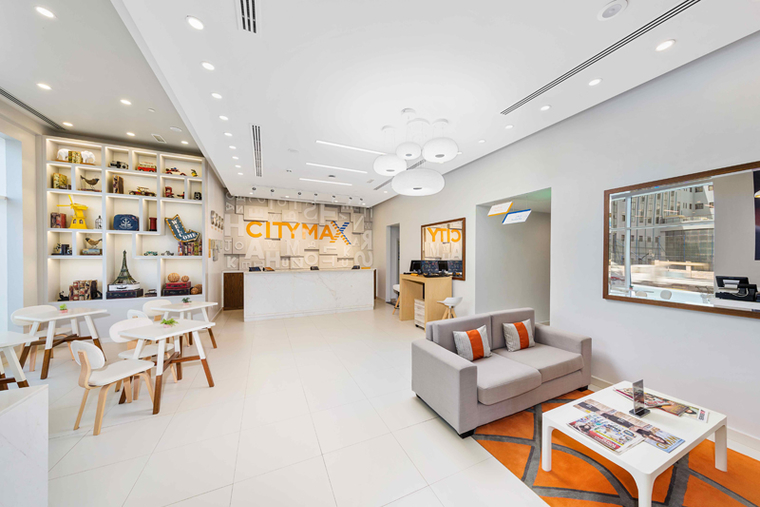 Citymax RAK interior
Growth and recovery
RAKTDA has announced a plan for the coming year with an overall investment of over AED50 million to continue promoting the emirate worldwide, attending major exhibitions and roadshows notably in new source markets. Speaking about what the year has in store for the emirate's hospitality sector, Taher said: "In Ras Al Khaimah, we are looking very positively to 2020 as a year of opportunities. We  working closely with RAKTDA to promote the destination to new markets while supporting the vision of H.E. Engr. Sheikh Salem bin Sultan bin Saqr Al Qasimi, the Chairman of the Department of Civil Aviation of Ras Al Khaimah for the hospitality industry by aiming to drive more charter and regular flights to RAK Airport this year."
Aligned with the Emirate's ongoing destination strategy, Phillips predicts a diversification in Ras Al Khaimah's tourism offering to attract a wider segment of tourists and higher yield visitors looking for authentic and unique experiences. He explained RAKTDA's vision: "Our aim is to create a sustainable destination that delivers extraordinary experiences across our offering — beaches, natural beauty; cultural heritage, excellence in hospitality and unrivalled adventure attractions, in order to attract close to 1.5 million visitors by 2021, and 3 million visitors by 2025. The outlook for the hospitality sector remains positive and we look forward to continuing this upward trajectory in 2020."
It must be noted that the COVID-19 pandemic has caused an acute uncertainty in the global hospitality sector and it will affect the emirate's occupancy rates in 2020. Still, Wrenn and his colleagues at Colliers are hopeful about a market recovery in the second half of the year, once the virus is contained and demand returns.