The Art of Hospitality
Hotels in the region are increasingly eschewing cookie cutter aesthetics and taking cues from museums and galleries, using art to offer guests thoughtful and singular experiences
Dubai's art scene typically comes to life this month and into April, with several experiences planned every year. Though Madinat Jumeirah has strong connections to the art world, it's actually another Jumeirah Group property that leads the way in terms of a permanent art collection.
Jumeirah Creekside Hotel general manager Andy Cuthbert says: "There are approximately 480 pieces of art at the hotel by 54 artists from across 19 countries in the region. So we have from Emirati to Iraqi to Syrian to Lebanese, the whole spectrum of Middle Eastern art is actually in this hotel, and it's been something that's a little bit hidden. It's a bit of a hidden gem."
Having been with Jumeirah Group since 2000, Cuthbert joined Jumeirah Creekside Hotel in August 2018. He explains how the property's impressive art collection came to be: "The artwork was purchased at the inception of the hotel (2012) by Dubai Duty Free who are the owners of the hotel. Colm McLoughlin and his team decided that they would commission artists to create bespoke art for the hotel. I would say 90% of the works are made exclusively for the hotel."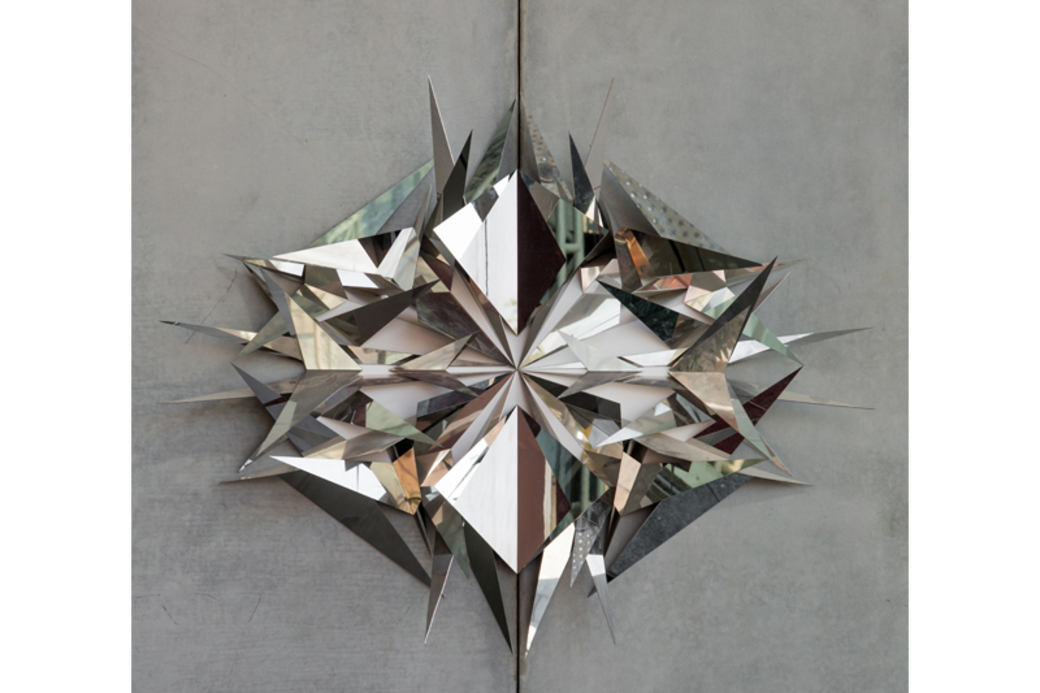 Above: Timo Nasseri
Curation
As well as an external curator used by Jumeirah Group, Jumeirah Creekside Hotel initially had its own curator. Cuthbert explains: "We used to have our own curator who was also very involved in getting people into the property to view the art. She now works in our corporate office but we still benefit from her knowledge.
"We work directly with artists who want to come and present and we do rolling 90-day installations. If people want to come and display their art, we give them the opportunity to do that in our hotel. I hope that we can encourage the tourists that come to Dubai to come and see these little pockets of culture that we have around the city."
For boutique properties, the process is more hands-on. A Campbell Gray Hotels property, the art displayed throughout The Merchant House is a collection of principally contemporary art and sculpture with a mixture of paintings and photography depicting historic Bahrain. Speaking about the art selection process, Campbell Gray Hotels founder Gordon Campbell Gray says: "The curation of the art collection is a long and very exciting process. I personally dedicate a lot of time to curating the art and I feel it is very important that such a process is done looking through one pair of eyes. In the case of The Merchant House, it took nearly three years. It relates very closely to the overall philosophy and design and vision which has to be singular.
"The curation process is long and without question one of the most thrilling parts when creating a hotel from scratch. It should be pointed out that no piece is ever bought with a particular place in mind. Each piece is put into the collection based on its individual merits and then the great day comes when the placing and hanging begins. This is also a long process. We have a team of eight hangers and we then begin the task of selecting locations. At The Merchant House the process took three weeks of selecting and hanging and then changing things and re-hanging until finally we sat back, satisfied that each of the 196 art pieces was hanging in precisely the right spot and exactly the right height and setting. A millimetre out when hanging a piece can make all the difference. It is a manic and precise process which is highly creative and exciting."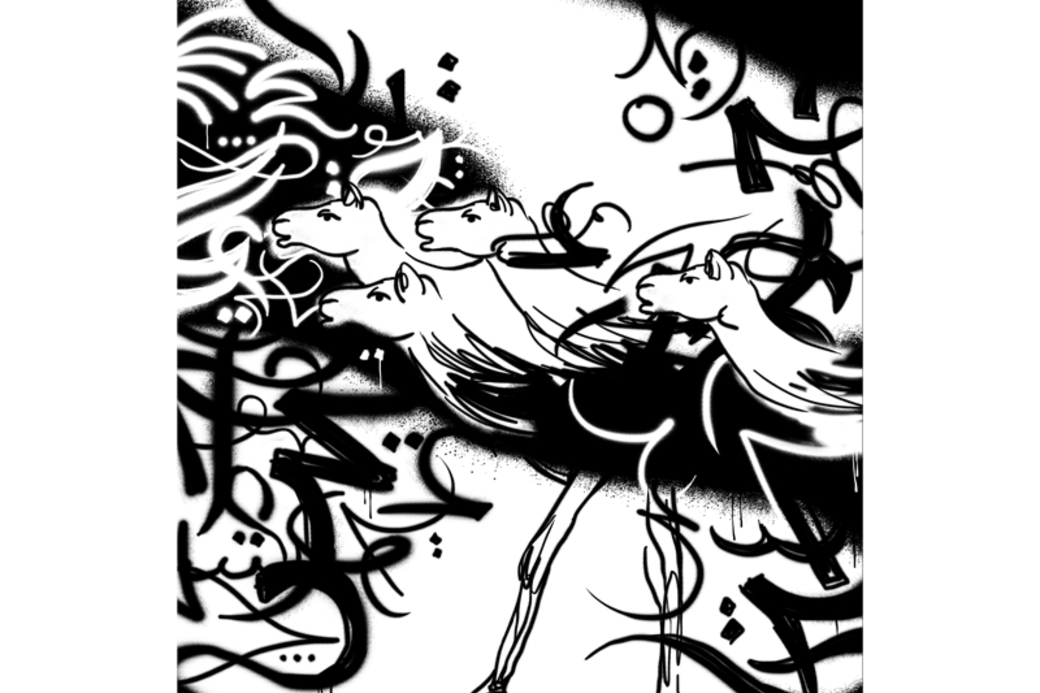 Above: Art Painting Lab
Regional
When displayed in hotels, art often has a pivotal role in creating a sense of place. Vida Hotels and Resorts general manager Daniel Kingston says: "For us, it is very important that all the pieces have a story and support local talent. We have been very successful at Vida in promoting art as it is one of our key pillars. One of our first collaborations was with The Mine. We did an installation with a Japanese artist, Yasuaki Onishi in our lobby. We also worked with local artist Dina Saadi to animate our Vida Foodtruck. Most recently did a festive installation throughout all of our Vida properties with Fadi Sarieddine, whose "Rocknroll" chair is displayed in the Vida Creek Harbour lobby."
Speaking about the growing popularity of art hotels in the region, Cuthbert says: "I think it's another angle for hoteliers and for hotel companies to look at to attract another set of clientele. I think we'd be one of the leading ones with the amount of art we have. And it's an opportunity for us to really say Jumeirah cares about art and we want to preserve the Middle Eastern part of our heritage as a UAE-based company."
For Gray, it was also vital to include artists from the region and specifically from Bahrain. He explains: "It was important from the onset of creating the collection that it would have some established Bahraini artists as well as internationally recognised artists. But most importantly, we wanted to have many younger Bahraini artists and I am proud to say that we have lots of their stunning pieces throughout the hotel."
Radisson Red general manager Stuart Birkwood considers art an essential component of the brand's identity: "Art is one of Radisson RED's core values and it was really important for us to launch the RED brand in the Middle East by showcasing some of the region's incredible creative talents. We were lucky enough to work with artists and designers from Dubai's thriving local art scene on an array of bespoke pieces, from sprawling restaurant murals to quirky bathroom tiling — to capture the fun, inquisitive and immersive ethos of our hotel and stay true to the region's amazing artistic legacy. As a collective of creative individuals based in Dubai, Art Painting Lab is the epitome of what Red is all about and the results of our collaboration are truly representative of us and this dynamic city."
Experiential
Increasingly, hotels are using art as a point of differentiation, Cuthbert explains: "Art just offers something different and unique to our little Jumeirah hotel. Every property in our portfolio has a USP and Creekside is no different. We're out near the airport, in the Garhoud area in the old side of town. So people who come to the hotel come for many reasons. We have tourists, layover guests, corporate clients and we have elderly travellers from the UK or Australia stopping off on long haul journeys. Everyone who comes will always take a moment to look at the art so it just offers the guest something different."  
Gray believes that investing in art is an intelligent move for hotels: "It is without question that art enhances the guest experience. Art enhances everything whether it be in your home or in public spaces and it saddens me when hotels choose to neglect this. I see it as a very important aspect of the design and the sense of welcome and experience."
Above: Gordon Campbell Gray
As well as enhancing the experience, Kingston believes that hotels also have the opportunity to support the creative community: "I've always felt that hotels are a fantastic way to nurture art and culture as they present a nice platform and allow a lot of visibility to a mixed audience that some artists may not get. This works in enhancing our guest experience, as our guests are looking for authentic experiences. They want stories to tell and having the right art in the hotel, with the right pop-ups and installations animating your spaces, can only help in re-enforcing this. We want to provide a unique experience for our guests."
Occupancy
Though Jumeirah Creekside is an established property, Cuthbert believes that more can be done to promote the property to art lovers and fans or regional art: "I think there is a community of travellers who want to understand a little bit more about Middle Eastern art and what better place to come and see the real pieces. As a hotel, we can look at it from a commercial point of view. We're a business at the end of the day and if we can utilise the art to get people into the property, why not?"
Cuthbert believes that, instead of going after new markets, properties need to identify new ways of appealing to existing markets. He explains: "It's a case of going to the art schools in Delhi, New York, Sydney, Switzerland, London and France and connecting with communities or associations that revolve around art. It's a missed opportunity that we need to capitalise on.
"We keep hearing that people want information technology and artificial intelligence. They want to walk into a hotel and not interact with humans. Well, not for me. What we have is unique and what we have is an opportunity to engage with our customers. Hopefully it'll give our customers something to remember and something to talk about. They can go home saying, 'We stayed at Jumeirah Creekside hotel and we saw some of the most amazing art for free.'"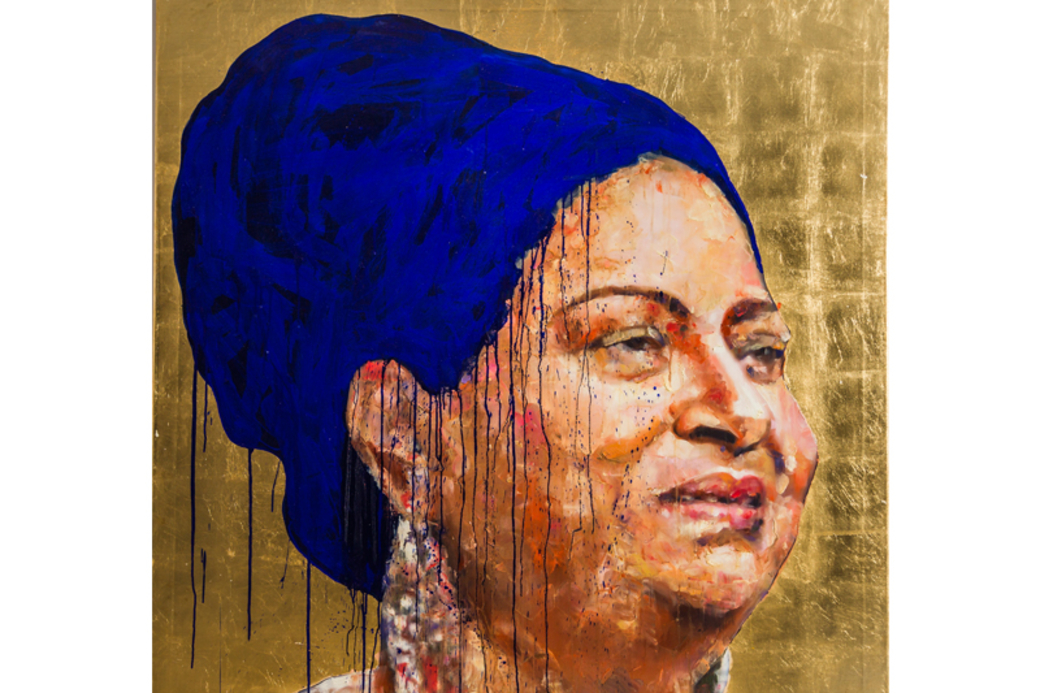 Above: Jamal Abdulrahim
According to Kingston, art can help to communicate a property's brand values: "I see art as supporting your hotel message and brand identity, it's very important that what you say you are on the tin, is what you are actually delivering at the hotel. You need to make sure you select the right pieces. Vida is a homegrown brand and we want to create inspirational, sophisticated, social spaces, so the art we choose needs to support this."
However, for Gray the bottom line isn't necessarily something he has in mind when selecting art for a property: "I never think of art as an individual component when thinking of the business aspect. I don't spend this amount of time and effort to increase revenue. I do it because I want the guest to have a better experience and hopefully recognise that the hotel is much loved and had been created as more than merely a business."
Collaboration
Passionate about supporting Bahrain's art scene, Gray says: "We are planning a few small events around the art and the artists to hopefully increase the awareness of the art and the hotel and also to allow guests to have the pleasure of meeting these wonderful artists and creators. I always think that it is so lovely for an artist to have their works hanging in a hotel as it allows so many people to enjoy them."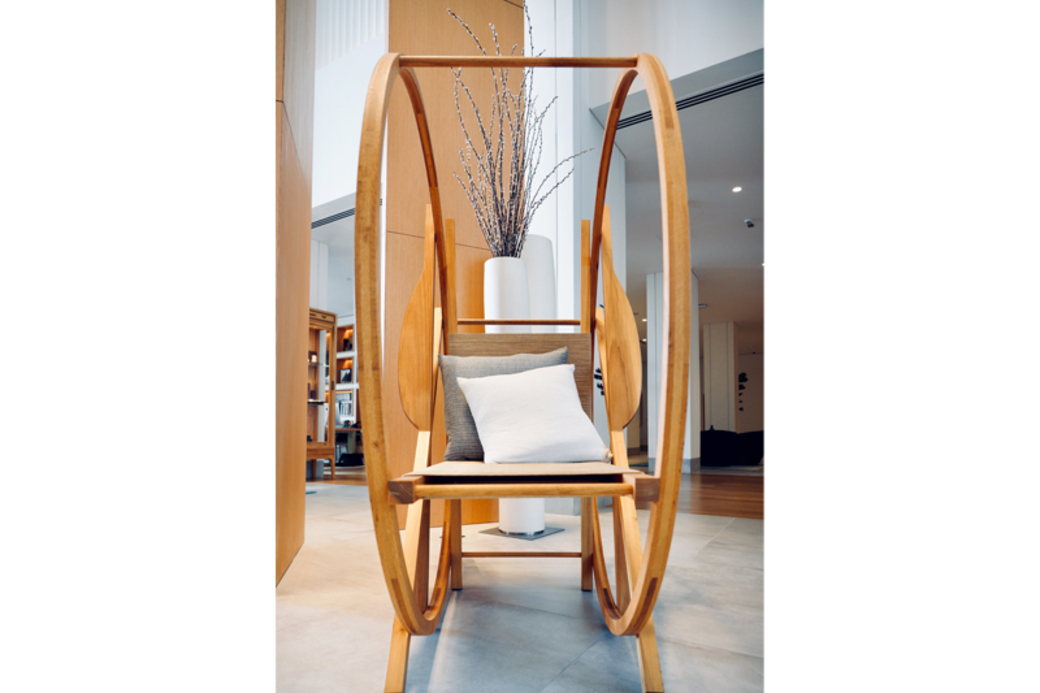 Above: Fadi Sarieddine 
Kingston is also keen to provide artists with a platform across the Group's locations saying: "Currently we are looking throughout our properties as to where the next collaboration will be, we are leaning towards Manzil Downtown, which is beautiful boutique property that understands Arab hospitality. We would like to do something around modern. Arabic artwork, so watch this space.