Hotel Indigo Dubai Downtown launches recruitment campaign
The IHG property is looking for professionals across a range of sectors
Ahead of its opening, InterContinental Hotels Group's (IHG) Hotel Indigo Dubai Downtown has launched a hiring campaign looking for talent across a number of sectors.
The property has revealed it is currently hiring professionals for its housekeeping, engineering, restaurant & bars, finance, I.T. and front office divisions.
Matching the property's fashion-inspired and artistic theme, the campaign has been launched with a number of unorthodox adverts to catch candidates' attention.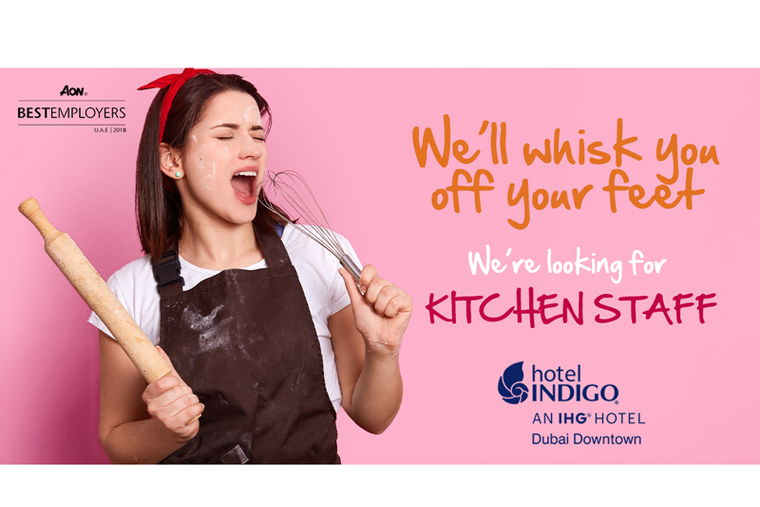 Above: An example of one of the posters
Prospective candidates are asked to bring with them a personality which matches the lifestyle hotel's laidback atmosphere.
Candidates from around the world are asked to apply here, while shortlisted applicants will be asked to upload a video showing their local neighbourhood and detailing why it's meaningful.
Hotel Indigo Dubai Downtown GM Laura Eggleton said: "At Hotel Indigo Dubai Downtown we are all about challenging the norms, and recruiting talent is no exception. Our team are a curated hospitality unit founded on personalities and creative flair, derived from the hotel's culture and design. Our recruitment process is vibrant and never boring to ensure we attract employees based on their potential, passion and desire to succeed."