37.4 million tourists will visit North Africa region by 2022: Report
Report predicts international travellers will have more confidence in visiting the area
The North Africa region is set to welcome 37.4 million visitors by 2022 according to a report from GlobalData.
The report, tittle 'Destination Market Insights: North Africa', reveals that the tourism sector in the region will flourish thanks to improvements in travel advice, adventure tourism, connectivity and travellers' confidence.
Brand image in North African countries is improving according to the report making it far more desirable and trustworthy to visit.
Did you like this story?
Click here for more
In a graph from GlobalData, it shows the predicted increase of international arrivals between 2014 and 2022.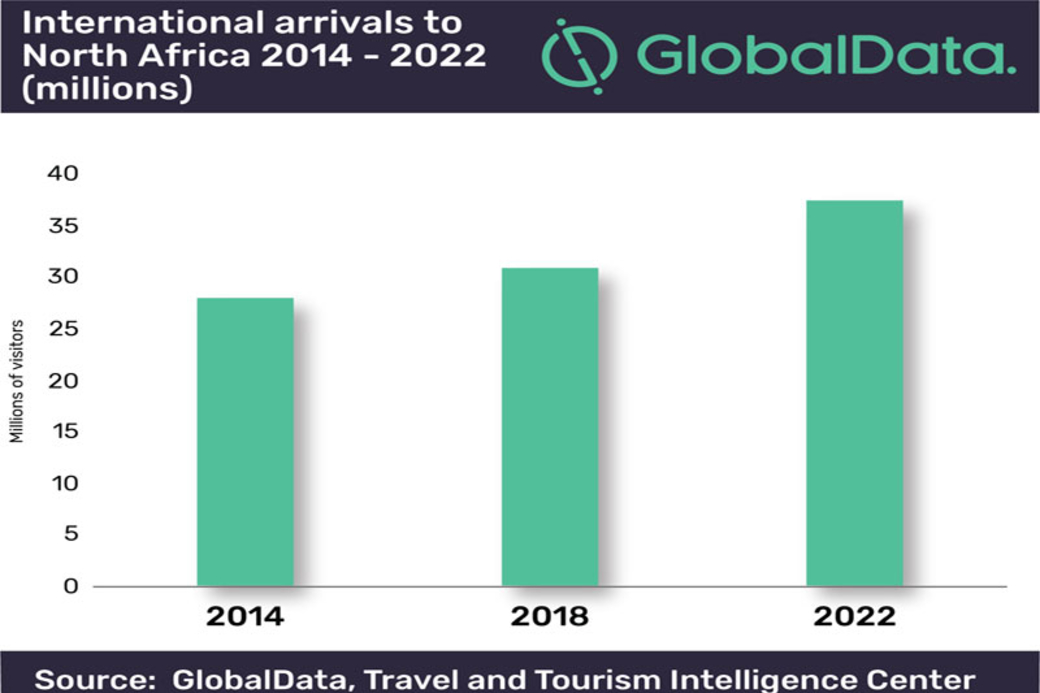 The report denotes that over two-thirds of arrivals into North Africa are for leisure purposes. Comprised of beach resorts, cities and nature, the report hails the region as a well-rounded leisure destination.
North Africa has had to recover from a variety of negative international coverage between 2015 and 2016, namely the terror attacks at the time. Shootings and bombings drastically reduced visitor confidence in the region and it is only now, according to the report, the region is starting to bounce back.
Laura Beaton, travel and tourism analyst at GlobalData, comments: "The region as a whole has been blighted by safety concerns and a number of high-profile terrorist attacks directly targeting travellers. However, the region has so much to offer and with the right marketing techniques, there is great potential to increase tourism numbers".
She continues: "The speed at which companies have jumped at the chance to resume holidays to Sharm El-Sheikh is a positive sign for the region as a whole. Travel companies can see the potential in these countries despite the things they have had to deal with in the past." 
Beaton concludes: "A knowledgeable guide is invaluable to those that want to learn about the region. While there will be those that want to travel independently, organized tours are a great way to attract travellers that are more apprehensive about visiting."