Vida Creek Harbour hotel launches wedding service
The wedding service can be entirely personalised and can house and cater up to 80 guests
Just a few months after its opening, Vida Creek Harbour hotel has announced it will now offer a wedding service for guests.
The hotel's Courtyard restaurant, an al fresco eatery with views of the Dubai skyline, is the canvas for the hotel's wedding services.
The outdoor location is able to sit up to 80 guests and the space can be tailored to give guests a highly-personal wedding.
The restaurant can be hollowed out and fitted with furniture, lighting, artwork and other personal touches such as flower arrangements and seating.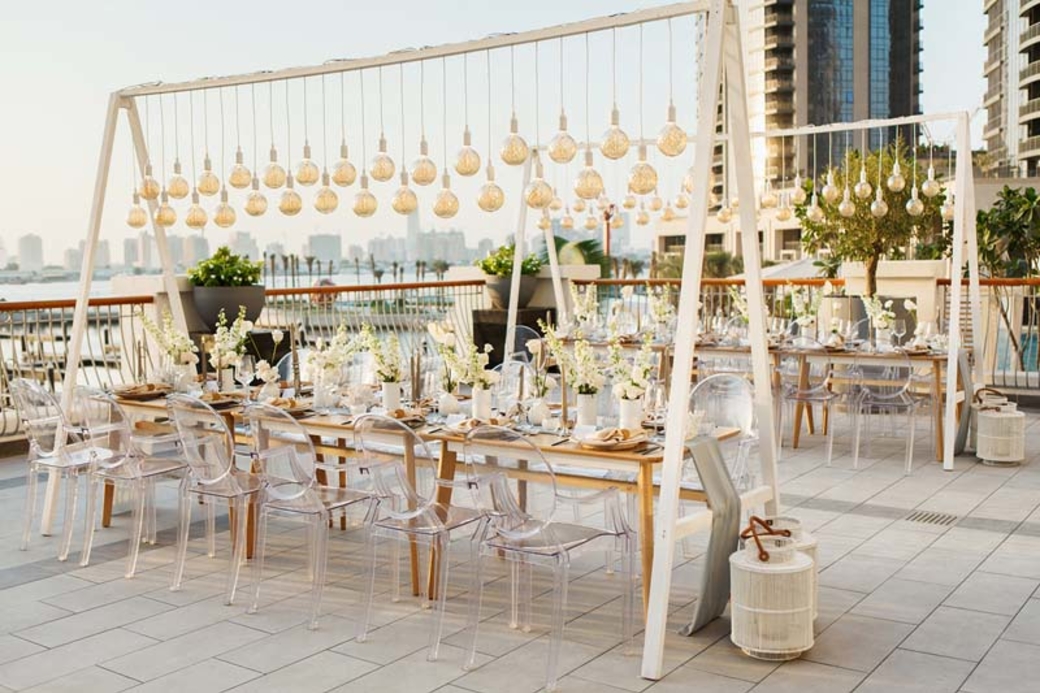 The food selection at Vida Creek Harbour includes two sharing style menus to choose from inclusive of shish taouk, lamb kebab and grilled salmon, or a buffet menu inclusive of mixed grill, kofta, chicken curry. 
With the wedding package comes a complimentary one-night say in one of the hotel's rooms, along with a 24-hour concierge service. The couple will also be given a two-tear wedding cake to mark the happy day.
The hotel features 286 rooms and suites with in-room technology, complimentary Wi-Fi and a 24-hour concierge service. Creek Harbour explains it is the third hotel under the Vida Hotels and Resorts brand.
Pricing for the wedding service has not been disclosed but the menus start at AED 200 per person.