Market update: Saudi Arabia
Saudi Arabia's hospitality and tourism industry is witnessing a renaissance with investment into its travel sector growing, as hoteliers diversify its offering for a maturing audience
Saudi Arabia's tourism and hospitality sector has recently been in the news – and for all the right reasons. The government is keen to develop its tourism sector to reduce dependence on oil, and figures released by the World Travel and Tourism Council (WTTC) showed that Saudi-based industries in direct contact with tourists are expected to generate more than US$25bn in 2019, contributing approximately 3.3% of the Kingdom's GDP.
According to the MENA Quarterly Review report released by Colliers, with more than 2,000 keys entering the market in Q2 2019, and an expected countrywide growth rate of 9% per year (despite delays with a number of projects), Saudi Arabia needs to attract additional regional and domestic tourists to maintain current occupancy levels.

Collier International's head of hotels for the MENA region, Christopher Lund reveals that most of the major Saudi cities have seen growth in occupancy levels in 2019, with the highest growth experienced by hotels in Dammam and Makkah. "Although the markets have seen increase in demand, a combination of new supply and rate compression has resulted in a drop in RevPAR," he adds.
Research conducted by Colliers on behalf of Arabian Travel Market (ATM) 2019 also showed that Saudi Arabia's domestic tourist trips are projected to rise by 8% in 2019 (the Kingdom saw more than 47 million domestic travellers in 2018), while inbound visits from international markets are expected to grow by 5.6% per year.

To boost numbers, the Kingdom has been introducing a number of initiatives that it hopes will help deliver the number of domestic and international tourists it needs to be sustainable. Among these include the variety of gigaprojects in development, the launch of entertainment projects via GEA, visa-related initiatives including the 30-day Umrah Plus visas, e-visas for tourists, and more.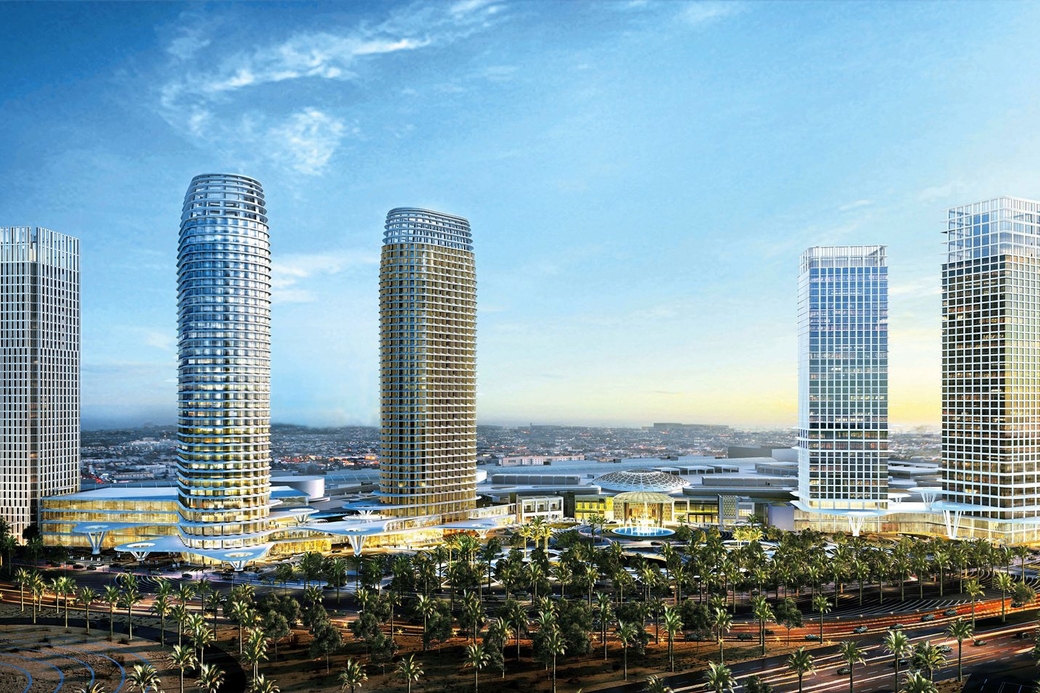 Hotel growth
There are, therefore, plenty of opportunities for hoteliers to capitalise on. Many hotel groups are working hard to boost their Saudi Arabian portfolios. Following the opening of Park Inn by Radisson Makkah Aziziyah in July 2019 and the scheduled launch of two new midscale signature Park Inn hotels by Q4 this year, Park Inn by Radisson Hotel Riyadh and Park Inn by Radisson Jeddah Madinah Road, Radisson Hotel Group will hit 45 operating properties in the Kingdom.
Meanwhile, Millennium Hotels and Resorts is gearing up to open six new hotels in Makkah, Madinah, Tabouk, Jizan and Baha in addition to the recently opened Millennium and Copthorne Makkah Al Naseem hotels.

Hyatt also has ambitious plans for the Kingdom: it aims to double its brand footprint by 2023, with five additional Hyatt-branded hotels to open by then, adding approximately 1,300 rooms to the region. Hilton currently has 13 hotels open in the country and a pipeline of 41 hotels across its portfolio of brands. Hilton vice president KSA and Levant Kamel Ajami says the country's market is showing positive signs.

He commented: "The total Saudi Arabia upper-upscale hotels sector is showing healthy growth in terms of occupancy, although there have been some slight declines in ADR, mostly due to increased supply in the market. We have seen strong growth throughout the past 12 months, in line with our expectations, and are now starting to see even healthier progression and we expect this trend to continue."
And while IHG's InterContinental brand has been firmly embedded within Saudi Arabia for four decades, the hotelier is now looking to strengthen its presence further by bringing new brands into the market, including upper luxury brand Regent Hotels & Resorts and boutique luxury brand Kimpton Hotels & Restaurants.

The upscale segment is also under expansion– the world's largest voco has been signed in Makkah with 4,200 rooms. Furthermore, IHG's mid segment is also gaining traction with Holiday Inn, Holiday Inn Express and Staybridge Suites in cities such as Riyadh, Jeddah, Madinah, Makkah, Dammam and Al Khobar.

Louis Abboud, vice president development – Accor Middle East, says occupancy has relatively increased over the past 12 months, "as a new entertainment calendar has been implemented throughout Saudi Arabia, as well as projects that are focused towards Vision 2030".

Abboud also points to Saudi Arabia's pipeline, and Accor currently operates 36 properties (13,782 keys), with another 10,776 keys in its pipeline portfolio. Since January, Accor has opened two new properties in Saudi Arabia – Mövenpick Tahlia Jeddah, the fourth Mövenpick in Jeddah, and Fairmont Riyadh, situated in the Business Gate community.
More is on the cards for Accor.

Abboud reveals: "The group is currently in active discussions with the Public Investment Fund (PIF) and key stakeholders driving the development of additional giga projects including the Red Sea, Amaala and Qiddiya with a view to launching new hospitality concepts in each." Accor was the exclusive hospitality partner for the Winter at Tantora Festival, held in UNESCO World Heritage Site Al Ula. Additionally, Shaden Resort Al Ula will become part of the MGallery Experience following a property enhancement plan due for completion by November 2020.
Mid-market and lifestyle in vogue
The wave of mid-market and lifestyle hotels in the Middle East is now arriving in Saudi Arabia. Collier International's head of hotels for the MENA region, Christopher Lund says the popularity of mid-market and upscale hotels is growing in the Kingdom. "Increased competition and increasing appeal to the mass market in the future provides opportunities to develop different hotels, not just standard five-star business hotels," Lund adds.
Hoteliers are in agreement. IHG managing director, India, Middle East & Africa Pascal Gauvin says that with the transformation of the market, the Kingdom is expected to welcome a diverse profile of travellers in the years to come.
"This has resulted in the need for quality branded accommodation across all hotel segments including luxury, upscale and midscale. We also anticipate a demand for more lifestyle hotels. Moreover, the youth in KSA is keen to stay in hotels that have a distinct design philosophy and offer differentiated stay experiences."
Louis Abboud, vice president development – Accor Middle East also highlights mid-scale and lifestyle properties as trend, says that Accor has identified a vast opportunity to lead and introduce these in key locations across Saudi Arabia. Hilton also recently signed a deal with Shomoul for four hotels at Avenues – Riyadh, including the introduction of lifestyle brand Canopy by Hilton, as well as master development deal with Alshaya Group for 70 Hampton by Hilton hotels across the Middle East and North Africa, many of which will be developed within Saudi Arabia.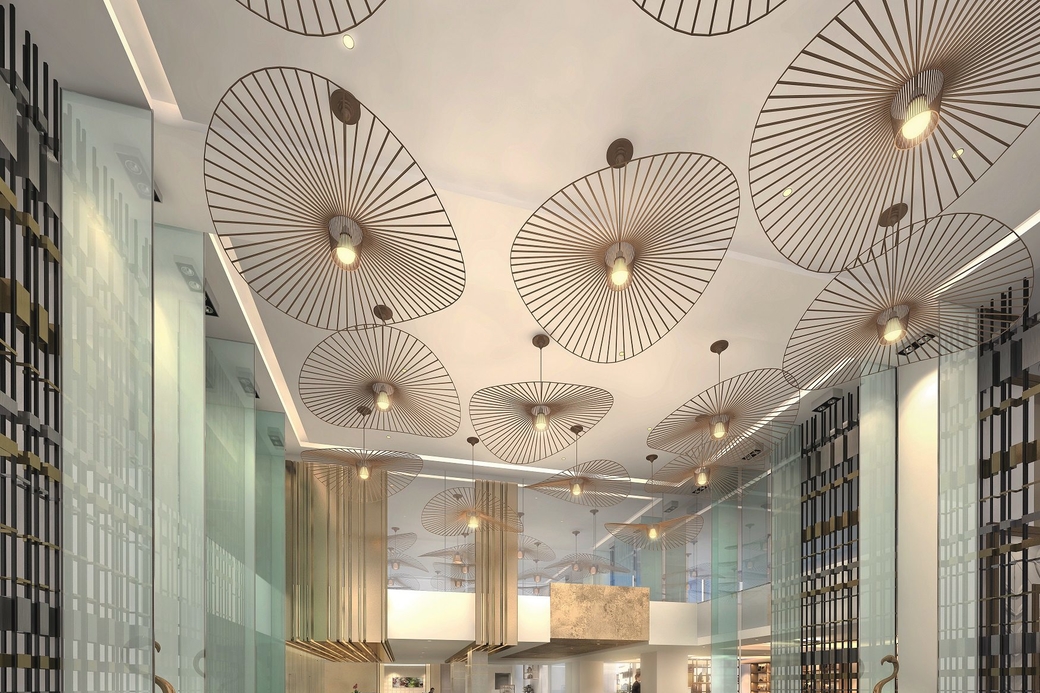 Tourism Initiatives
This hotel growth is backed by a number of trends being seen by all in the Kingdom. One trend, of course, is the number of sweeping reforms and changes to tourism offering that are taking over the nation.

Hilton's Ajami says: "The overall trend is a clear focus on creating greater demand drivers for the country in support of the wider strategy of diversifying the economy, with travel and tourism being a key focus of this." He points to entertainment-related activities, sporting events, and the streamlining of visa processes to enhance tourism growth. IHG managing director, India, Middle East & Africa Pascal Gauvin agrees and says that the widespread investment in the Kingdom's burgeoning tourism industry as a part of the National Vision 2030, is expected to drive growth in the hospitality industry and bring new traveller segments into the country.

Gauvin adds that the country is poised for "a new era of travel" as it grows and transforms to make the country more attractive to travellers. Pointing to all the initiatives under way, he adds: "These are positive and impactful changes which will increase the attractiveness of the country and bringing new travellers to KSA. The hospitality industry will be a key beneficiary from these changes, with continued growth in the hotel sector, fuelled by increasing demand from tourists." According to Lund, there is evidence of growing leisure demand from the domestic market. "In 2019, there has been an increase in domestic tourist trips and spending, while at the same time there has been a dip in outbound trips.
With the support of government initiatives the demand is expected to increase further, both from the domestic market as well as international tourists," he notes.

Abboud comments: "The Kingdom is undoubtedly one of the fastest growing hospitality markets in the region – the result of Vision 2030, which has ambitious targets for the kingdom's socioeconomic transformation.
The impact of public and private investment in infrastructure projects worth billions, including the 'giga projects' calls for hospitality concepts that meet surging leisure, business and MICE demand from multiple sources – domestic demand fuelled by the dominant millennial population and international demand, which is about to boom given the relaxation of visa restrictions."

Looking ahead, Lund says that major Saudi cities are expected to achieve similar performance levels over the next 12 months. He notes that the growing supply and its impact on performance presents a challenge for hoteliers in the short-term. However, the long-term prospects seem rosy. Lund adds: "A gradual increase in performance is expected in the mid- to long-term. Government initiatives such as investments in transport infrastructure, visa reforms and mega-projects (Qiddiyah, NEOM, The Red Sea Project, etc.) will have a significant role in attracting international tourists as well as retaining domestic tourists within the country."