Kempinski Hotels signs luxury project in Makkah, Saudi
The hotel is targeting both the local population and Haj & Umrah tourists
Hospitality group Kempinski Hotels has signed an agreement with Umm Al Qura for Development and Construction Company (UAQ) to launch the luxury project — Kempinski Hotel Makkah.
Scheduled to open in 2023, the property will feature 380 rooms and suites.
Kempinski Hotel Makkah also comprises an all-day dining restaurant and a speciality restaurant with its Levantine cuisine.
Did you like this story?
Click here for more
In addition to that, the property will feature a ballroom and spacious conference rooms.
The hotel is targeting both the local Makkah population and Haj & Umrah visitors.
Speaking about the project, Martin R. Smura, chief executive officer Kempinski Hotels and chairman of the Kempinski Management Board said:  "With our newly signed hotel project in Makkah, we will be present in the most important destination within Saudi Arabia and the world's holiest city of Islam. We are proud that, together with Umm Al Qura for Development & Construction we will play a major role in shaping the all-new KAAR Boulevard which links our new project in Makkah with our previously signed property in Al Madina.
"A presence in the two cities will allow us to boost exponentially the performance of both hotels while merging very well with the country's famous vision for 2030," he added.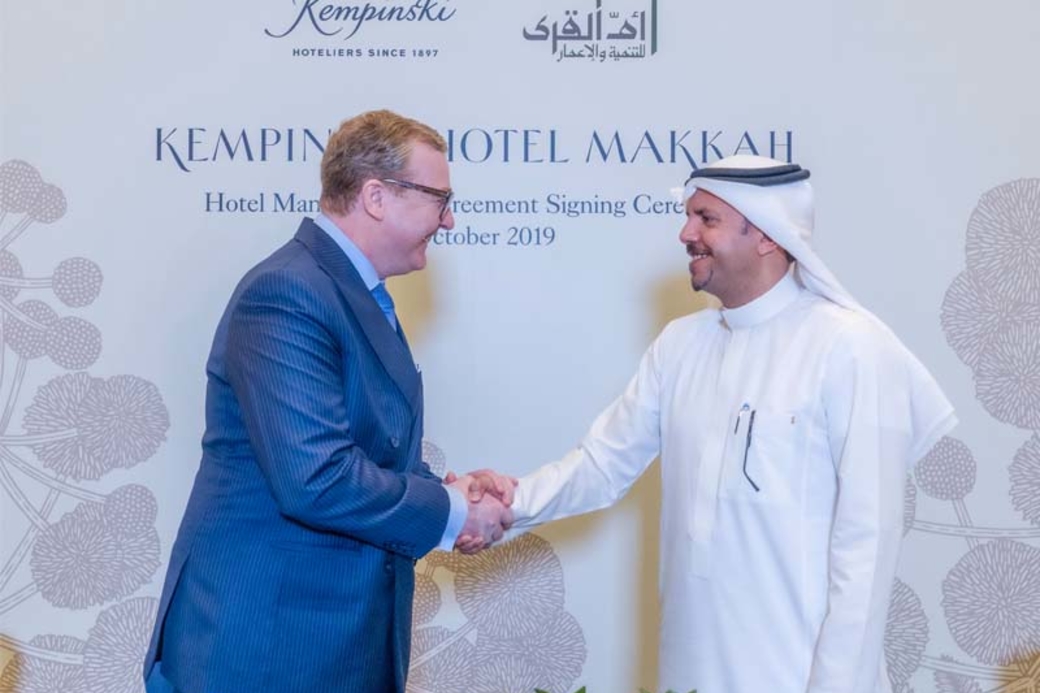 The addition of Kempinski Hotel Makkah to the Kempinski portfolio is part of the company's continued expansion into the Middle East markets.
 
"We are proud to announce that we will build up Kempinski Hotel Makkah as one of the major milestones on our journey towards oserving the people of Makkah and its visitors. Kempinski has not only proven itself on a global scale, but specifically in the Middle East, where the company's reputation is impeccable. Therefore, we are pleased to take the next step with them and leave a joint footprint as part of our mega project," said Yasser AbuAteek, managing director & chief executive officer of Umm Al Qura.
Both Kempinski and UAQ have agreed on exploring the possibilities of integrating sustainable and green building requirements.