Marriott launches digital platform for Marriott Bonvoy Events
The platform will also feature a points calculator allowing users to check how many points they have scored through an event
Marriott International has launched a digital platform for Marriott Bonvoy Events – MarriottBonvoyEvents.com.
According to a statement by the group, this website is a tool for meeting and event planners, building upon former Marriott International meetings site — Meetings Imagined.
The platform will provide detailed information about the brand's portfolio of more than 5,700 participating properties. 
Did you like this story?
Click here for more
In addition to that, it will also feature a "points calculator", allowing users to estimate the number of Marriott Bonvoy points earned for each meeting or event held at participating hotels.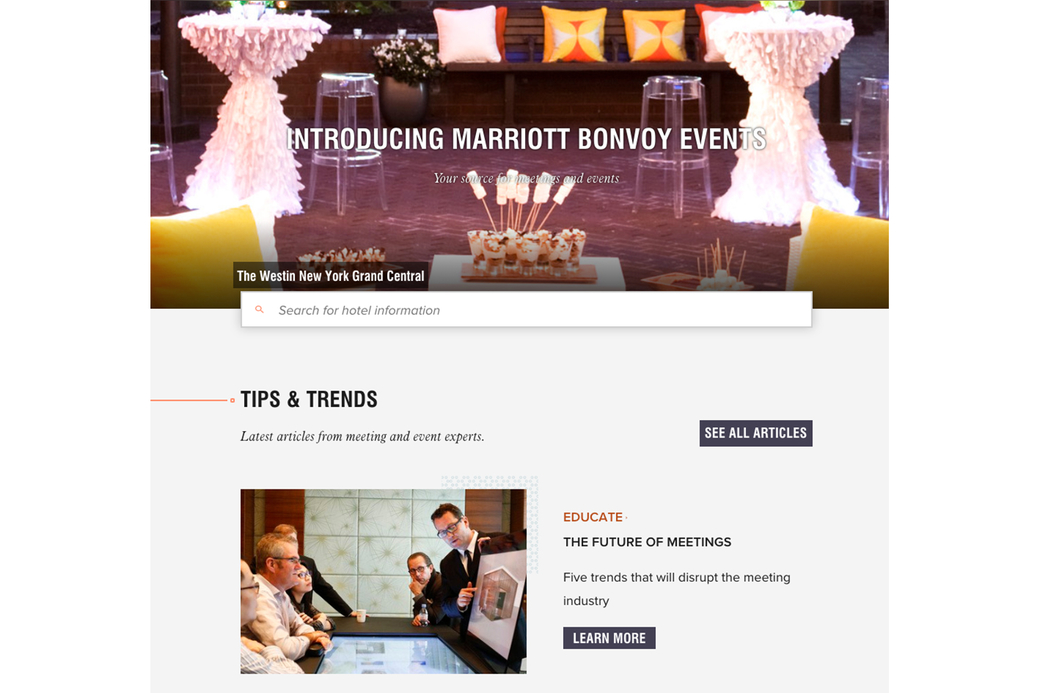 It also provides an interactive map feature that allows planners to search for the hotel of their choice to host meetings and events.
The site provides information such as number of guest rooms, total meeting space, largest meeting space and floorplans as well as the ability to submit an RFP for participating hotels through the platform.
"With the launch of Marriott Bonvoy Events, planners can easily navigate the depth and breadth of the Marriott International portfolio to select the property that best fits their meeting or event needs," said Tammy Routh, Senior Vice President of Global Sales, Marriott International.