DTCM: Dubai sees 4.75 million visitors in first quarter of 2019
India, KSA, UK retain top three positions; China, Oman, France continue on an upward trajectory, report reveals
Data from Dubai's Department of Tourism and Commerce Marketing (DDTC) has revealed that the emirate saw 4.75 million international overnight visitors in the first quarter of 2019, posting more than a 2% increase in tourism volumes compared to the same period last year.
The data showed India started strong, holding on to its position as Dubai's largest source market with 564,836 visitors in Q1 2019. Saudi Arabia (411, 586 visitors) and the UK (326,586 visitors) maintained their second and third positions respectively.
The report revealed that Saudi Arabia remained the highest traffic volume generator for the GCC.
Did you like this story?
Click here for more
The UK retained its third position with 326,586 British travellers in just the first three months of this year, the report revealed. 
Growth from China continued at a high 13%  year-on-year, which, according to a statement, was "aided by Dubai's 'China Readiness' strategy as 291,662 Chinese chose to visit the city, particularly driving their New Year holiday period in February.
Oman followed in fifth place, topping the charts as the fastest growing source market with a 27% increase to deliver 263,182 visitors.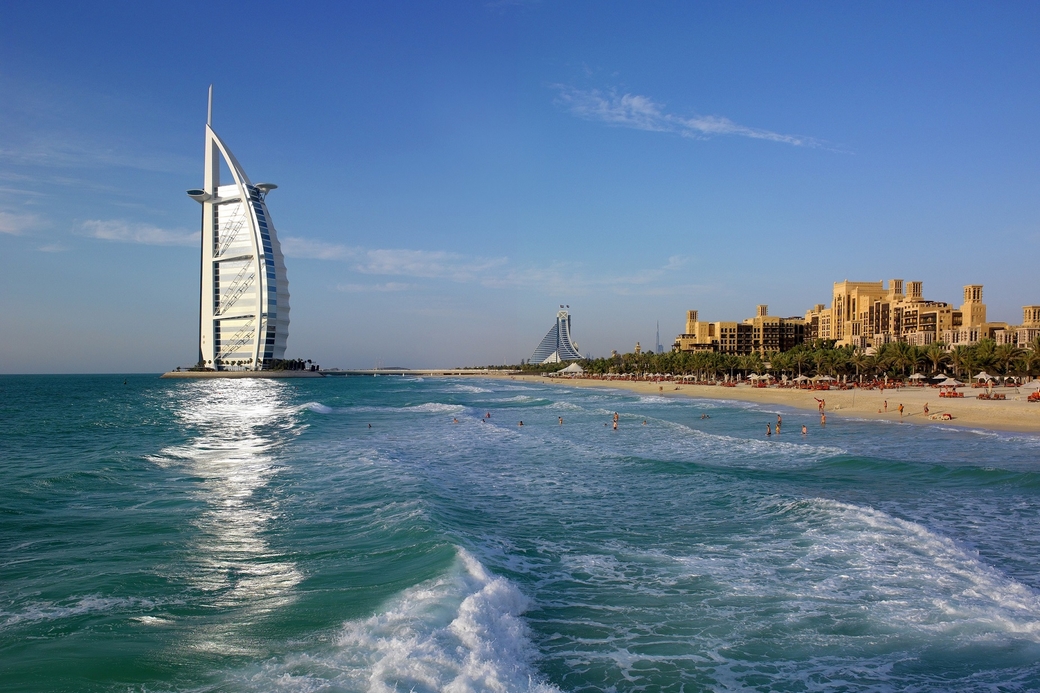 Despite capacity constraints and strong competitor pricing, the report showed that Dubai retained its attractiveness for Russia, welcoming 234,142 visitors, with Germany close on the heels with 5% growth delivering 203,651 visitors.
Speaking about the findings, His Excellency Helal Saeed Almarri, director general, Dubai Tourism said: "Tourism as a sector continues to be one of the most interconnected, and consequently highly diversified pillars of Dubai's GDP, making our economic contribution imperative for collective growth.
"Our Vision 2022-25, as set out by His Highness Sheikh Mohammed Bin Rashid Al Maktoum, Vice-President and Prime Minister of the UAE and Ruler of Dubai, is backed by several targeted strategic programmes for delivery by 2020-22, of which over 70% are well under-way already.
"We recognise the need for accelerated delivery to ensure that Dubai becomes the number one most visited, preferred and revisited global city for both leisure and business travellers. Equally in this age of disruptive yet progressive technological pervasiveness impacting every sector and most dramatically, the likes of travel and hospitality, we seek to assure even greater relevance and 'top of mind' consideration of our modern traveller through agility, dynamic evolution and multifaceted experience delivery.
"These fundamentals have in essence guided all of our initiatives, investments and outreach campaigns over the past 12-15 months as we remain focused on innovative, efficient and impactful destination promotion, aided by credible global partnerships and deep-rooted stakeholder networks across our markets.
"Our first quarter is an encouraging reflection of the success of our various ongoing initiatives and the efforts of all our industry partners – not just in our attraction of visitation through successful implementation of Dubai Tourism's planned calendar of regional and global campaigns, but also through customised itinerary programming and most importantly, in-city 'guest promise' delivery," he added.