Supplier Profile: Petop Industrial
Petop Industrial, founded in Hong Kong in 2006, offers hotel amenities in over 31 countries
Could you tell us about your company?
Petop Industrial Co.,Limited, founded in Hong Kong in 2006, is a professional company offering hotel amenities over 31 countries. The company has three trusted brands on hotel amenities: ALLYZHENG, GBGE and HERB TRENDS that have been recognised and accepted by hotel groups. ALLYZHENG is the brand mildly formulated with green tea extracts for modern and classic hotels. GBGE is an eco-minded guest amenity collection, with natural ingredients from cactus and aloe extracts to make formula rich and gentle. And HERB TRENDS is a Chinese herbal style hotel toiletries brand, formulated with natural plant-based, organically grown traditional Chinese herbal extracts.
What are your key products for 2019?
Although Petop Hotel Supply provides various hotel products for hotels and resorts customers. Hotel toiletries and soaps are always the main hotel amenities in the company. Petop offers high-quality formulation shampoo, body wash, conditioner, body lotion, shower cap, comb, dental kit, shaving kit and slipper at most affordable rates to help hotel groups save great cost. High-quality hotel amenities make showering and bathing a truly sublime experience for hotel guests.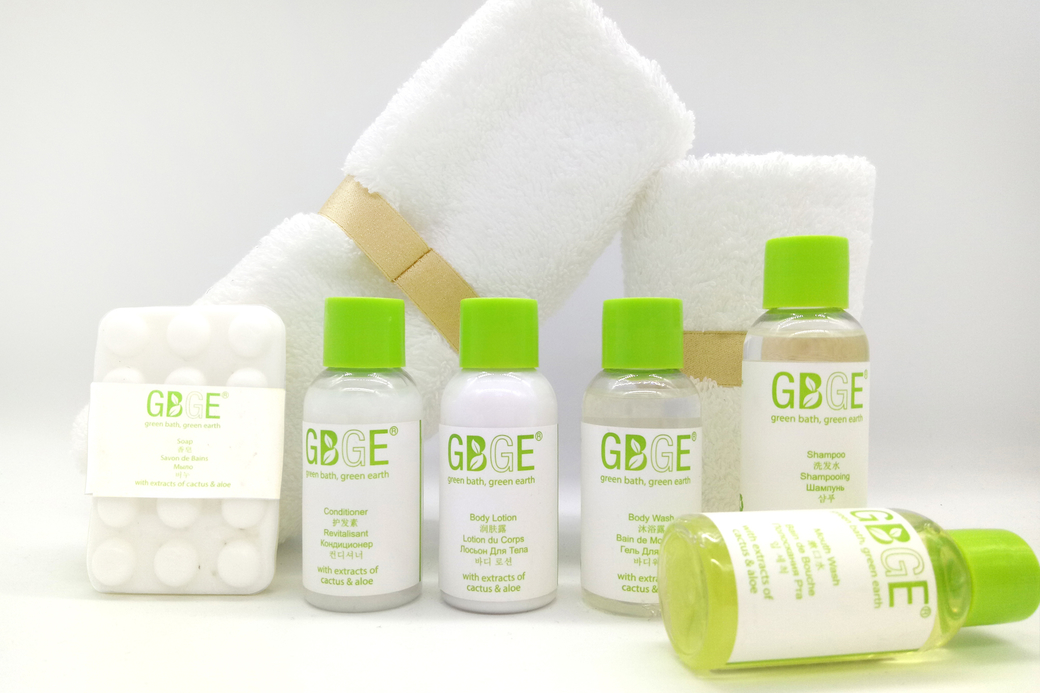 Did you like this story?
Click here for more
Why is this product important for the hospitality industry, and why should they buy this product from you?
GBGE (Green Bath, Green Earth) biodegradable amenity set collection is the most important product for hospitality industry. The bottles, toothbrush, hair brush and razor are made of corn-starch, which is biodegradable ideally for eco-friendly environment. Under the circumstance of wetland, plain water and sea water, many plastarch material products could be biodegraded into carbon dioxide, water, power source and charcoal in 3-4 months. Meanwhile, the formula contains almond oil, shea butter, cactus and aloe extracts, gentle and soft, easy absorption for skin.
Which hotels do you deal with?
Thanks to its high-quality hotel amenities brands and affordable cost, the company has worked with top brand hotels and resorts, including Rosewood, Pullman, Ramada and Sugar Ridge Resort among others.
How do people contact you?
Contact Name: Ally Zheng
Tel No: +86-755 82252545
Email address: info@petophotelsupply.com
Website: www.petophotelsupply.com